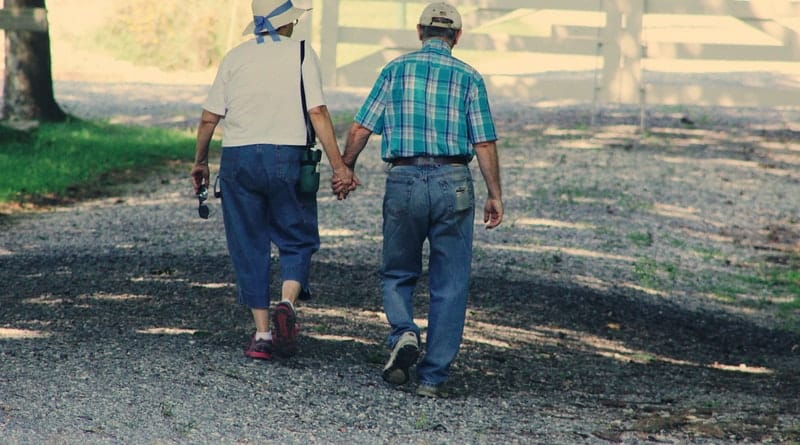 Becky
Wife, mother, grandma, blogger, all wrapped into one person, although…

Your parents looked after you when you were a child, but there may very come a time when these roles are reversed. If one of your parents ever suffers a nasty injury or goes through a severe bout of illness, they're going to need you at their side. To the point, they're going to need you to help them get back to their feet.
Here's what you can do to do just that:
Understand and accommodate their new reality
After suffering a life-changing illness or injury, your parent will be plunged into a whole new way of living. In order to provide them with the best kind of aftercare possible, you have to understand this new reality of theirs and then do your utmost best to accommodate it.
This may mean that you have to make changes to their home… even if they don't particularly like it. Such changes could include:
Having handrails fitted around the premises

Having a wheelchair ramp built at the front and back doors

Having a

stairlift

fitted

Having their bedroom and bathroom being brought downstairs

Having their kitchen cupboards being lowered
Again, whether they take to kindly to these changes or not, they could very well be necessary for your bid to help your parent get back on his or her feet.
Protect them from other problems
While recovering from injury and/or illness, your parent will have enough on their plate. What they do not need, then, are even more problems coming their way. By allowing them to have to deal with, say, financial problems that have resulted from their ordeal, you could heighten their stress levels and put them in even more dangerous going forward.
In order to protect your parent from the specific problem of them owing money for their healthcare, you should take it upon yourself to claim compensation on their behalf should they be in line to receive it. If their personal injury was brought about by another person's error, for example, you should align yourself with personal injury solicitors Liverpool in order to fight their case for them. By doing so, you will shield them from additional stresses without allowing them to fall victim of ignorance or malpractice on another person's part.
Get them back to normal routines
If their post-injury/illness life is considerably different from the life they enjoyed beforehand, then it is particularly important that you get them back into a normal routine as soon as possible. This routine might be different from the one that they enjoyed before, but having a schedule will help your parent feel more at ease with regards to what has happened.
To begin with, try to establish an eating routine that sees them sit down for meals at the same time each day. Once that schedule is in full flow, move on to establishing an exercising routine that will see your parent perform the workouts that are essential to them beating their particular plight.
Becky
Wife, mother, grandma, blogger, all wrapped into one person, although it does not define her these are roles that are important to her. From empty nesters to living with our oldest and 2 grandchildren while our house is rebuilt after a house fire in 10/2018 my life is something new each day.