5 Necessities for Back to School

When it comes to getting ready to go back to school it is important that you have made sure to cover all of your bases.  As we know the normal needs of being back to school ready are school supplies, backpacks, lunch bags, and new clothes.  It is also a great time to make sure that your kids are doing well health-wise which includes a checkup with the doctor, their teeth, and eyes.
Disclosure:  This is a sponsored post in partnership with DiscountGlasses.com and DiscountContactLenses.com.  All opinions are my own.
5 Necessities for Back to School
 Make sure you have made an appointment with their doctors to make sure everything is on track to start a healthy school year.  Make sure they are up to date on their shots (if you do this).  It is a great way to make sure they have their annual checkups each year.
Make sure you have their shot records up to date in the event the school needs a copy of them.  It is also great to find out if they have any place to offer that has "out of normal hours" care.  Meaning if your child wakes up before school and isn't feeling well you can get them in without waiting.
While you are making your appointment for the doctor's office it is a good idea to get them to the dentist for their annual cleaning.  Although you might feel like you are on the run, you will be happy later that you got this out of the way for the year.  Depending on their age you might find it is a good time to make sure there are no irregularities with their teeth and keep up with the cavities.  I had one child that even though he brushed like he should, he would get them, while the other ones did not.
Get your children into the eye doctor.  It is important to make sure their eye health is ready for back to school.  Since computers, video games, smartphones, TV, and reading are all very prevalent in our society now eye health is extra important to keep track of.  Eye strain is more apt to happen at a younger age now.  Also with small children, you aren't always sure if they can see like they are supposed to.  When my daughter was in school I didn't realize she couldn't see things like signs from a distance, which I didn't realize.  She had just started reading and after we got her glasses she exclaimed S-T-O-P, that spells stop! Talk about feeling bad as a Mom.
To go along with number 4 you will want to make sure you fill your children's eye prescriptions with a company that you can depend on.  DiscountGlasses.com and DiscountContactLenses.com both offer reasonable pricing for your children's eye needs.  All you need is their prescription.  I will explain below how to use their site.
Using the Discount Glasses and Discount Contact Lenses sites
You will want to set up an account, this is important when you want to keep track of your order.  You can also sometimes get a discount for being a new customer. (Right now it is 20% off).  You can also get free shipping on orders over $99.
The site allows you to set up more than one patient if you have more than one child who needs glasses and or contacts.  Which I found a great advantage. Also, you can upload their prescription via your computer, phone, email/fax to help the process of verification easier.  They also will allow you to choose for them to call your child's eye doctor if needed.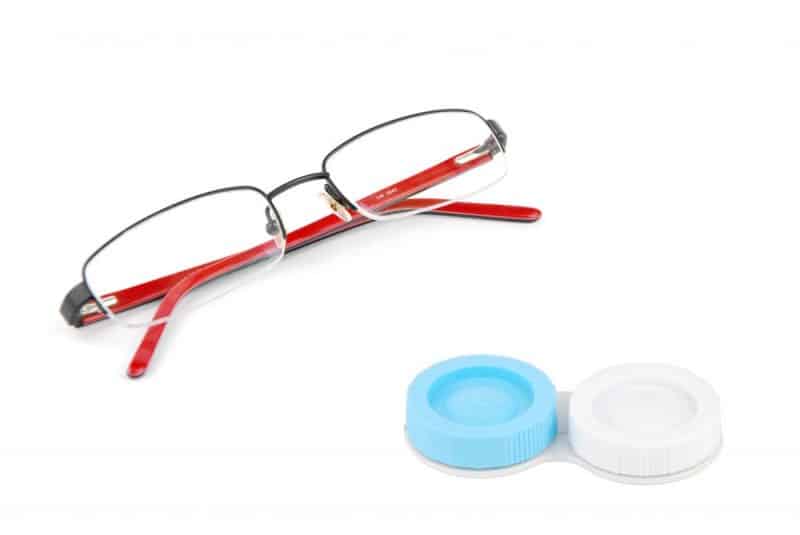 DiscountContactLenses.com
Pricing – DiscountContactLenses.com has the lowest prices guaranteed on contact lenses including a 20% new customer offer.
Selection – We sell all major contact lens brands including Acuvue, Air Optix, and Dailies.
Lens Subscription – our subscription service eliminates the worry of running out of contact lenses by having them delivered at a chosen interval, directly to your door. Along with 10% off every future order.
Free Shipping and Free 365 Day Returns
DiscountGlasses.com
Complete pairs of eyeglasses for as low as $19.95
Private brands – Our recently launched brand Westend features modern eyewear with a vintage spirit, perfect for young adults in high school or college. Or we also offer the brands Lunettos and Picklez for younger children. All are rapidly growing brands at affordable prices.
High-quality lenses – get the same lenses you'd find at your eye doctor; from our free plastic lenses on up to Transitions lenses
Free shipping on any size order and 365-day free return shipping – don't like it, no worries, we pay for shipping to you and back to us so there's absolutely zero risk
Find them on their social media below:
Discount Contact Lenses:  Facebook | Twitter | Website
Discount Glasses: Facebook | Twitter | Instagram | Website
Disclosure:  This is a sponsored post in partnership with DiscountGlasses.com and DiscountContactLenses.com.  All opinions are my own.