5 Funny, Classic, and Cute Gifts for Your Sisters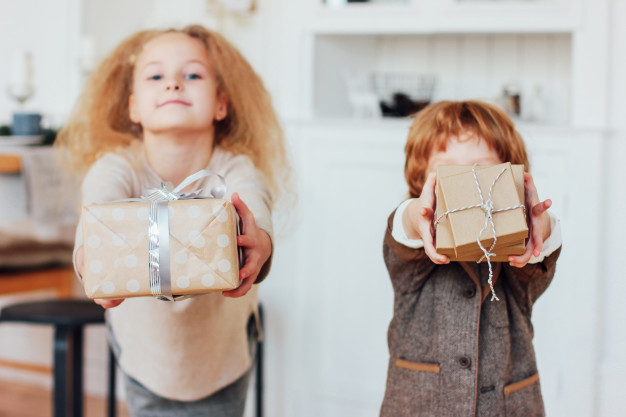 Despite the fact your sister is big or small, they are your best friends, your caretaker, your biggest enemies, and of course your lifesavers, therefore making them feel special becomes your responsibility, especially on their birthday or other important days. The love you both share and the small fights you had over time is something that holds your relationship strong.
Gift plays an important role in making the other one feel special and reminds them of your love. There may be many occasions when you can buy her something that she has her eyes on, but do you really need a specific day to thank her? The answer would be NO. Your sisters are your entertainment in the house, therefore, picking up something that reflects their personality can be a brainstorming task. So, to help you help out with some really amazing options here, we have listed some choices that you can consider before making your last call. An online birthday cake, a handmade card, or a box full of chocolates are something every girl would love to have, but, if you're looking for something more fun and cute just like her then stick here only and keep on reading.
Also, read Personalized Custom Birthday Gifts
So, this is our list of some amazing gifts that can consider for her
Intelex Warmies Slippers
If you want to gift her something that will keep her comfortable all through the day, then the Intelex Warmies Slippers are a great option for you. These are infused with dried lavender and can be heated in the microwave for a few seconds to keep her feet warm and beautiful. You can easily find them on Amazon at a great price.
Zodiac Ring
If your sister talks a lot about horoscopes and is influenced by the study of astrology, then a zodiac ring is something that she will cherish forever. Though it's on the expensive side of the page, but she totally deserves it. The minimal design and delicate diamonds make this a classic piece that can be paired with everything possible.
Personalized Coffee Cups
Get your sister a personalized coffee mug with her name, her picture, or maybe a funny caricature of her printed on it. Every time she will sip her coffee from this mug, she will have a smile on her face. These cups are inexpensive and are a great option for your coffee-lover sister.
Cute Pajama Set
If she likes to relax in her cozy and comfortable pajama set throughout the day, then make sure you are adding one more to her collection. Gift her a cute PJ set so that she can lounge in them every time. Pick something of her choice and preference, and something that she can wear outside too.
A Giant Teddy Bear
Girls love soft toys, and the giant teddy bears are their favorites of all. Though they are non-living still, their soft and comfortable touch gives them humanly warmth and affection. Make sure the teddy is big enough so that your sister can easily lounge on it. These are easily available in online stores or local stores.
So, these are some of the options you can consider for your sister. Other than this, there are a lot more options that you can explore for her. Also, if it's her birthday, then make sure to deliver her a midnight birthday cake and surprise her. You can send cake online to get her cake delivered on time. Along with this make sure to add a note of happy birthday as a token of love.