5 Tips on Selling Dogs (Puppies or Adults)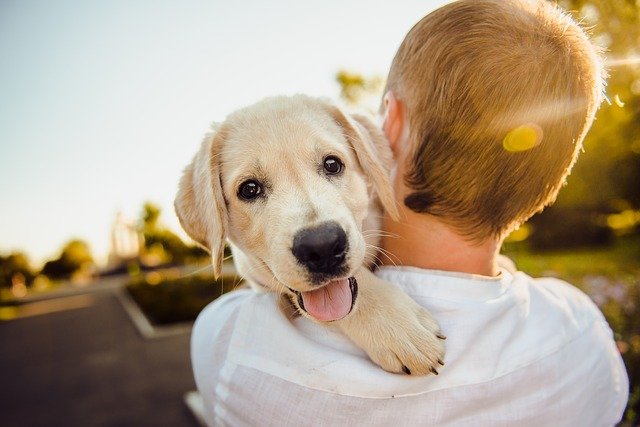 It does not matter if you are trying to start a career as a professional dog breeder or sell your own dog and ensure it is in good hands. Still, it is wise to have some kind of a guide before you conduct the deal. You may be surprised, but such deals require particular legal paperwork, just like any other sales transaction.
Please, do not be scared: with the help of services like FormsPal, you will spend just a few minutes to create a legal form that will protect both your and another party's interests. Read our comprehensive guide below to get five handy tips for your deal, understand how to make and use a bill of sale for the transaction, and finish your sale successfully.
1. Keep Your Pet Healthy
Before you even start looking for a new home for your beloved pet, you must ensure that your pet is in a good state. It includes:
Regular checkups with your vet
Your vet should be a trusted doctor with relevant experience and knowledge, of course. If there is an emergency and your dog does not feel well, bring it to the doctor immediately.
You should never cut corners on your pet's food and always follow the vet's recommendations. Many cases of diet-changing attempts don't end well. For example, some dog owners want their pets to become vegan, which entails detrimental effects for the animals.
It is necessary to provide your pet with all the required vaccines. A veterinarian can consult you on the topic.
General attention to your pet
Pay attention to your pet's behavior every day. If you notice that your pet's behavior is different from usual (for instance, if your dog or puppy feels weak or does not want to play as usual), do not hesitate to set an appointment and go to your vet.
2. Check the Laws and Prepare the Required Document
Okay, so you have decided to sell your pet. Before you announce it anywhere, you must ensure that the deal fully complies with federal and state laws. Another thing to do is to prepare a bill of sale that we mentioned in the beginning.
Every state has its rules and norms on every legal topic, including dog sales. For example, in Colorado, any individual or entity can sell a dog, but the animal should not be younger than eight weeks (Colorado Revised Statutes, Section 35-80-108). In D.C., a puppy must be at least six weeks of age to be sold (DC Code, Section 8-1808). In Alaska, there is no legislation on the matter whatsoever. You must check the requirements in your state before the sale because things may change every year.
Regardless of where you sell a puppy or a dog, you should consider preparing a bill of sale. This document contains main details about the deal parties (names, addresses, contact details), the date of sale and set price, and the pet's description (name, age, sex, breed, and other relevant info). You can generate and fill out the template using online form-building tools; it will take just a couple of minutes but might save you from hours of headache.
The form's importance is undoubted: you have to review it with another party to ensure you agree on everything and there are no surprises regarding the dog's details. The document helps avoid fraud and protects parties in the future.
It is also vital for you as a seller. For example, if a dog bites someone, you will be able to show a signed document and prove that you are not an owner anymore and you cannot be prosecuted.
Lastly, you usually sign contracts or get receipts when you participate in any sales transaction, right? The same applies here: you and the purchaser have to create a form, sign it together, and keep it for personal record until it is needed.
3. Set a Reasonable Price
After you have prepared a template and checked all the laws, you shall think of the price to set for your pet. We recommend analyzing the market because it fluctuates every month, especially with the economic situation nowadays. You definitely do not want to get stuck with the impossibility of selling your pet because of a price set too high. However, it should not be too low because either or the transaction might cause suspicion (especially if you are selling a dog of an expensive breed).
Sometimes money is not the primary goal. In this case, you should try to explain why the dog is comparatively cheap to your potential clients. Remember to include the reasons in your ad as well.
4. Think of Advertising
You have to include the maximum of information about your pet in your ad. Everyone who sees and reads it should get a complete picture of your dog or puppy; so, write everything: from its age and sex to its habits and preferences (if it often barks or not, what it eats, is it vigorous and always willing to play, etc.).
Presentation is critical: take decent photos of your dog and use them in your ad. Also, check all you have written before publishing: it is better to avoid mistakes and misspellings because they can deter some buyers.
Lastly, you have to provide potential purchasers with the details about the deal: where you are located and where you are ready to go with your pet so that a client can see it, what payment methods you will accept, among other things. For one, if you live on the outskirts, some buyers may skip your ad right away because they may have no possibility to travel far.
Many people have switched to online means and moved all their shopping to the internet. It is much more convenient to visit sites with ads and chat online than meet everyone in person and spend time to get somewhere and back. So, you should pick online platforms you like the most and post your ad there. The more services you use, the higher your chances for a quick deal will be.
5. Talk to the Potential Purchaser (in Person)
You have to meet the person who is determined to buy your dog. Talking to them online is the first part of the screening process. You, as the seller, also have a right to decline the deal because you may have doubts about the person and feel like they will not take care of the dog sufficiently.
Ask about the purchaser's motives and plans. If you hear something you do not like or just feel there is something fishy, refuse to sell politely and start looking for another person for your dog. You have to ensure your pet will be loved as much as it is with you.