Apple's Siri Now Answers Your Pet Questions! THE SECRET LIFE OF PETS on Digital HD

Recently announced by iTunes, Universal Pictures Home Entertainment has partnered with Apple on The Secret Life of Pets to provide Siri the koalifications to answer the question, "What do my Pets do when I'm not at home?" With 15 different programmed responses, this is the first time Apple has collaborated on a home entertainment title and the first time Siri has been programmed to interact with an iTunes movie title. We are not kitten you, this toadally works!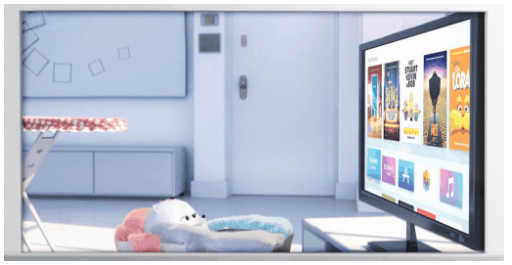 The Secret Life of Pets is meow available on Digital HD on iTunes and other digital platforms!
Starring an all-star voice cast featuring Louis C.K., Eric Stonestreet, Kevin Hart, Jenny Slate, Ellie Kemper, Lake Bell, Steve Coogan, and Albert Brooks, The Secret Life of Pets will also be available on 4K Ultra HD™, Blu-ray™ 3D, Blu-ray™, DVD, and On Demand December 6 from Universal Pictures Home Entertainment.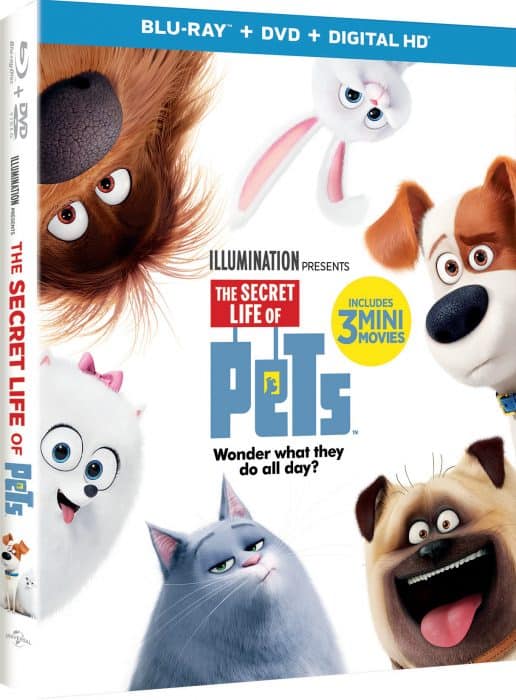 4K ULTRA HD™
The film will be available on 4K Ultra HD™ in a combo pack which includes 4K Ultra HD Blu-ray, Blu-ray™and Digital HD with UltraViolet. The 4K Ultra HD™ will include all bonus features on the Blu-ray™ disc.
4K Ultra HD™ is the ultimate movie watching experience. 4K Ultra HDTM features the combination of 4K resolution for four times sharper picture than HD, the color brilliance of High Dynamic Range (HDR) with immersive audio delivering a multidimensional sound experience.
Blu-ray™ unleashes the power of your HDTV and is the best way to watch movies at home, featuring 6X the picture resolution of DVD, exclusive extras, and theater-quality surround sound.
DIGITAL HD with UltraViolet™ lets fans watch movies anywhere on their favorite devices. Users can instantly stream or download.
BLU-RAY™ EXCLUSIVES (Available on Blu-ray™ editions)
How to Make an Animated Film – A behind-the-scenes look at how to make an animated film from the various departments that make up Illumination.
Anatomy of a Scene – Filmmakers and animators take us through the multi-step process it takes to create a specific scene in the Secret Life of Pets
You can pre-order/purchase this movie on Amazon.  (This is an affiliate link meaning if you purchase from it I will receive a small commission.  This doesn't affect your purchase. I am just disclosing it for your knowledge.)
BLU-RAY™ AND DVD BONUS FEATURES
Mini-Movies:

Norman Television
Weenie
Mower Minions

All About The Pets – Kevin Hart and Eric Stonestreet, with the help of animal trainer Molly Mignon O'Neill, take you on an educational journey to learn more about your average and not-so-average, household pets.
Animals Can Talk: Meet The Actors – The comedy superstars who give voice to the film's menagerie of characters talk about their roles and the process of bringing them to life.  
Hairstylist To The Dogs – Inspired by "Hairspray Live!," Eric Stonestreet, with the help of a professional dog groomer Jess Rona, will take you through the basic steps to help your pups look as awesome as possible when they're hanging out with their pet pals.
The Best Of Snowball – A rapid-fire, fun and oddly musical mash-up of all the best Snowball one-liners
Hot Dog Sing-Along – Join Max and Duke as they perform for their dinner in the sausage factory. This straightforward sing-along is fun for the whole family to enjoy.
Sing Trailer
"Lovely Day" Lyric Video
The Humans that Brought You Pets – Producers Chris Meledandri and Janet Healy, directors Chris Renaud and Yarrow Cheney, and writer Brian Lynch discuss what went into creating The Secret Life of Pet's compelling characters and non-stop action.
GoPro®: The Secret Life of Pets
The Making of the Mini-Movies – A fun and interesting take on the Making of the Mini-Movies – we'll explore the themes of each of the mini-movies through the eyes of the artists who made them.
Be sure to check them out on their website, and follow them on Facebook, Twitter, Instagram and follow the hashtag: #SecretLifeofPets
FILMMAKERS:
Cast: Louis C.K., Eric Stonestreet, Kevin Hart, Jenny Slate, Ellie Kemper, Lake Bell, Dana Carvey, Hannibal Buress, Bobby Moynihan, Steve Coogan and Albert Brooks
Directed By: Chris Renaud and Yarrow Cheney
Written By: Cinco Paul, Ken Daurio and Brian Lynch
Produced By: Christopher Meledandri and Janet Healy
Associate Produced By: Robert Taylor and Brett Hoffman
Production Designer: Eric Guillon
Edited By: Gilad Carmel and Eric Osmond
Composer: Alexandre Desplat
DOLBY ATMOS® SOUNDTRACK
The Secret Life of Pets Blu-ray™ and 4K Ultra HD will feature a Dolby Atmos® soundtrack remixed specifically for the home theater environment to place and move audio anywhere in the room, including overhead. To experience Dolby Atmos at home, a Dolby Atmos enabled AV receiver and additional speakers are required, or a Dolby Atmos enabled sound bar.
TECHNICAL INFORMATION 4K ULTRA HD™:
Street Date: December 6, 2016
Copyright: 2016 Universal Pictures Home Entertainment
Selection Number: 61183933 (US) / 61183934 (CDN)
Layers: BD-66
Aspect Ratio: Widescreen 1.85:1
Rating: PG for action and some rude humor
Languages/Subtitles: English SDH, Spanish and French Subtitles
Sound: English Dolby Atmos True HD, Spanish Dolby Digital Plus 7.1, French (Canadian) Dolby Digital 5.1
Run Time:  1 hour 27 minutes
TECHNICAL INFORMATION BLU-RAY™3D:
Street Date: December 6, 2016
Copyright: 2016 Universal Pictures Home Entertainment
Selection Number: 61181890 (US) / 61181889 (CDN)
Layers:  BD-50
Aspect Ratio: Widescreen 1.85:1
Rating: PG for action and some rude humor
Languages/Subtitles: English SDH, Spanish and French Subtitles
Sound: English Dolby Atmos True HD/Dolby Digital 2.0 DVS, Spanish Dolby Digital Plus 7.1, French Dolby Digital 5.1
Run Time:  1 hour 27 minutes