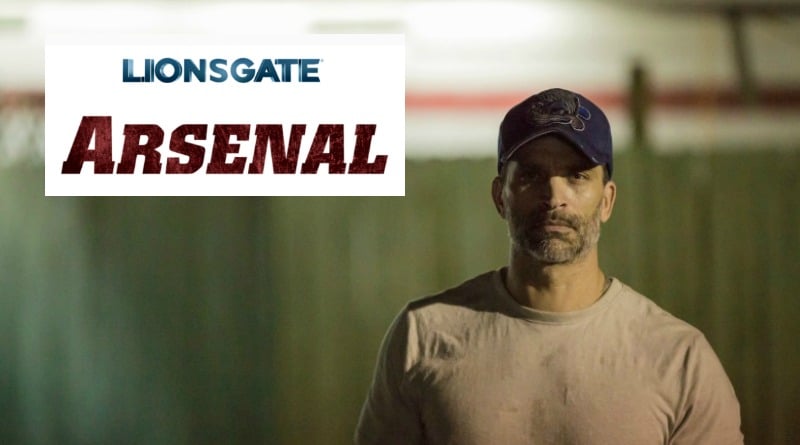 Disclosure: I received this movie in order to facilitate my review. All opinions are my own.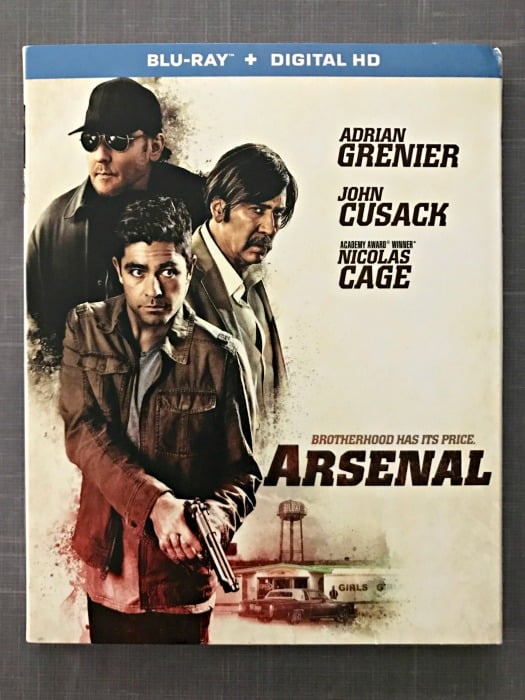 I love movies with action and adventure, and Arsenal is definitely one of those movies! I really enjoyed watching this movie with some of my friends. We were on the edge of our seats the entire time, wondering what would happen to the characters.
Here are my favorites things about this movie.
Let's start with the characters in this movie! This movie has some of my all-time favorite actors in it, including Nicolas Cage and John Cusack. Both of these actors, along with the other actors in this movie, are exceptionally good and believable. They do a wonderful job playing the characters in Arsenal.
What would you do if you had to pay a ransom for your brother? You'll find out what Adrian Grenier does since that's the situation he's put in! This movie is filled with adventure as you follow the characters throughout this sticky situation.
If you love action, adventure, and family, then you'll love watching Arsenal!
Arsenal is coming to Blu-ray, DVD, and Digital HD on 3/28
PROGRAM DESCRIPTION
A man sets out on a mission to rescue his brother from a formidable mobster when the thriller Arsenal arrives on Blu-ray (plus Digital HD), DVD and Digital HD March 28 from Lionsgate. The film is currently available On Demand. Directed by Steven C. Miller (Marauders, Extraction), the action-packed movie features an all-star cast including Adrian Grenier, Johnathon Schaech, Lydia Hull, Academy Award® Winner Nicolas Cage (Best Actor in a Leading Role, Leaving Las Vegas, 1995), and Golden Globe® Nominee John Cusack (Best Performance by an Actor in a Motion Picture – Musical or Comedy, High Fidelity, 2001). From the producers of Lone Survivor, the Arsenal Blu-ray and DVD will be available for the suggested retail price of $24.99 and $19.98, respectively.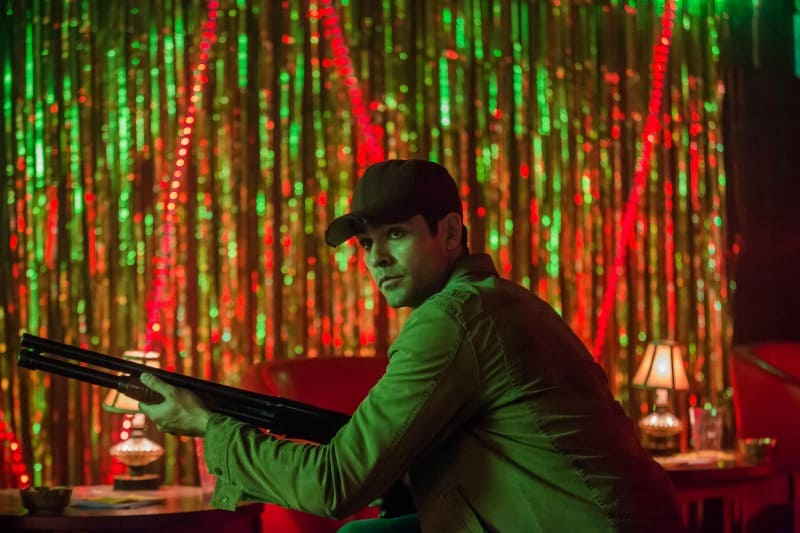 OFFICIAL SYNOPSIS
Family loyalty is tested in this ferocious thriller about a successful businessman (Adrian Grenier) willing to do anything for his deadbeat brother (Johnathon Schaech) – including tracking down the vicious mobster (Nicolas Cage) holding him hostage.
BLU-RAY/DVD/DIGITAL HD SPECIAL FEATURES
Commentary with Director Steven C. Miller
"Building an Arsenal" Featurette
Extended Cast and Crew Interviews
CAST
Adrian Grenier TV's "Entourage," The Devil Wears Prada
Johnathon Schaech TV's "Legends of Tomorrow," Marauders
Lydia Hull Heist, Broken City
Nicolas Cage Dying of the Light, The Trust
and John Cusack Being John Malkovich, 2012, High Fidelity