Becky
Newly middle-aged wife of 1, Mom of 3, Grandma of…

Avenge Book Blast
Tristan Johnson is not an easy guy to get to know. He's quiet, shy, and borderline elusive. That never stopped Samara Cavanaugh from claiming Tristan as her best friend, her tutor, her longtime crush.
She knows Tristan better than anyone. Sam was the one person that Tristan had allowed himself to get close to. But even Sam wasn't aware of the secrets her best friend had been keeping.
When Sam's life was in jeopardy Tristan didn't hesitate to protect her. Now that he's gone, Sam will do whatever it takes to get him back.
The second book in the Avenge Book Blast is Malice.
Samara Cavanaugh has grown up in a world filled with magic users. She's used to bizarre and peculiar. But when a stranger checks in at The Bella Luna, the bed and breakfast her family owns, the strange occurrences in Granite Falls escalate.
Many people are leery of Levi, their new guest. He claims to be in town doing research but Samara's friends aren't so sure that his claim is as innocuous as it appears to be. When two of her classmates disappear, her friends seem convinced Levi had a hand in it.
Those closest to her have been keeping secrets from her. Those secrets put everyone close to her in danger.
Suddenly, her unrequited crush on her best friend, Tristan becomes the least of her troubles.
On Sale for $.99 January 19th -31st Buy on Amazon
About the author:
Amity lives in beautiful northern Minnesota with her two sons, two cats and their Rottweiler.
See Also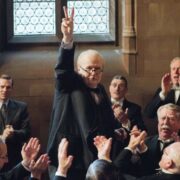 She has a degree in elementary education and worked in that field for ten years before deciding to self-publish.
Her first self-published novel, Twisted, was listed by Amazon as a Top 100 Kids & Teens Kindle Book of 2012. It hit Amazon's Teen & Young Adult Contemporary Romance Best Sellers List in several countries. Truths and Dares held the #1 position on Amazon's Best Sellers in Teen & Young Adult Contemporary Romance eBooks in the UK.
If she's not writing, or spending time with her boys, she's most likely reading
Enter to win a $25 Amazon Gift Card. Giveaway ends 1/31/15 at 11:59 pm EST
Enjoy the Avenge Book Blast!
a Rafflecopter giveaway
Becky
Newly middle-aged wife of 1, Mom of 3, Grandma of 2. A professional blogger who has lived in 3 places since losing her home to a house fire in October 2018 with her husband. Becky appreciates being self-employed which has allowed her to work from 'anywhere'. Life is better when you can laugh. As you can tell by her Facebook page where she keeps the humor memes going daily. Becky looks forward to the upcoming new year. It will be fun to see what 2020 holds.