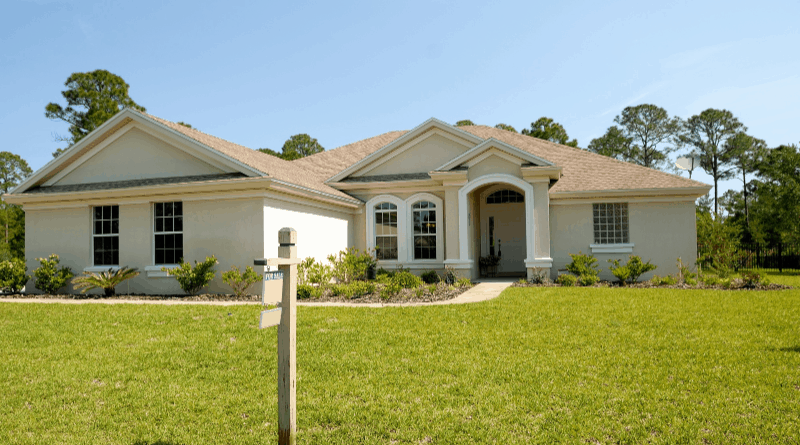 Becky
Wife, mother, grandma, blogger, all wrapped into one person, although…

The housing market saw big price increases in 2018. But the rate of growth fell significantly, from 6.8 percent to 5.5 percent in the last half of the year. The dropoff is attributed to higher prices and low inventory.
It all sets up for an interesting year for housing in 2019. Will we continue to see property values rise? Or is the cooler market from late 2018 a sign of things to come?
Before you buy or sell your home this year, you should know what to expect from the US real estate market in 2019. Read on as we cover the trends in the housing market and how they may affect you.
What Buyers Need to Know
Buyers are likely to be paying close attention to interest rates in 2019. The Fed hiked the rates four times in 2018, and they have expressed a desire to raise them at least twice more in 2019. Since the Fed began raising interest rates three years ago, they have increased the rate nine times and that trend figures to continue this year.
How will higher interest rates affect home sales this year? Most experts agree the interest rates will price some people out of the market. For example, a marginal increase in the interest rates can add an extra $50 to $200 to your monthly mortgage payments. For many, that's a jump they're not willing to take.
Still, many potential buyers who can afford the higher payments may choose to opt out of the market for other reasons. The increase in home prices has slowed at a time when the interest rates are at their highest since 2011.
Many people see these trends as an indicator that the market has peaked and they don't want to risk purchasing a home that may decline in value in the near future.
If you're thinking about buying a home soon, do your due diligence and learn everything you can about your local market. Make sure you're informed about all the things no one tells you when you buy a home.
If you're thinking about a vacation home in Puerto Rico, we recommend checking out Strong|Edge Realty.
What Sellers Need to Know
The slowing growth of home prices figures continues as fewer buyers enter the market. Many major markets may enjoy at least some price growth albeit at a slower rate than in year's past.
As the year progresses, that growth will tail off and even flatline in some markets. Many rural markets are already beginning to see home prices stall.
Homeowners are now thinking twice about selling their home in 2019. They recognize that selling their home means they will need to buy a new home at the current market price and interest rate. As a result, expect to see fewer homes on the market this year.
The Bottom Line: The US Real Estate Market Outlook for 2019
The US real estate market figures to see less activity in 2019 than we experienced last year.
The good news for sellers is it's still a seller's market, but not as hot as it was. Be careful not to overprice your home. With fewer buyers looking for homes, you may need to lower your price or add incentives to close a deal.
The good news for buyers is they have more time to make decisions due to less competition. Take your time to find the perfect home within your budget. And don't be afraid to negotiate a better price since seller's don't have as many interested buyers.
If you enjoyed this article, please check out our seven actionable tips for new homeowners now.
Becky
Wife, mother, grandma, blogger, all wrapped into one person, although it does not define her these are roles that are important to her. From empty nesters to living with our oldest and 2 grandchildren while our house is rebuilt after a house fire in 10/2018 my life is something new each day.