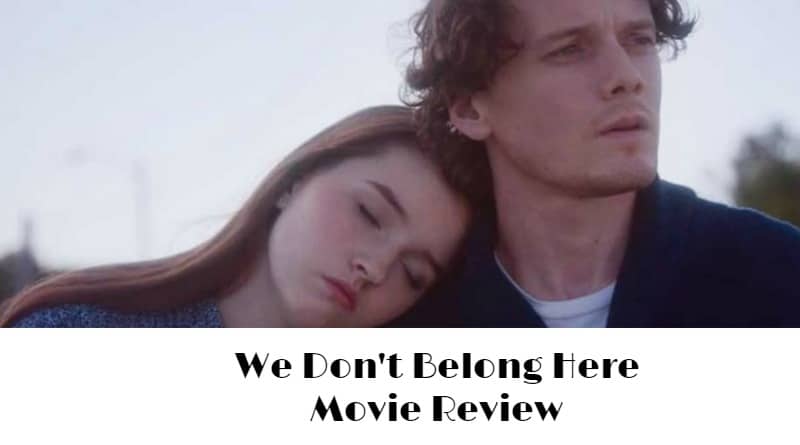 Becky
Wife, mother, grandma, blogger, all wrapped into one person, although…

We Don't Belong Here
With nearly every actor either giving it their all or inhabiting their character to the point you just want to spend one on one time with them, it is frustrating this is an ensemble piece. For, outside of Madeline, there isn't one character here who you would be fine having cut for they all seem so essential. However, with there being no equal distribution of time for each one and their stories cut down to accommodate one another, the film leaves you frustrated in perhaps the best way possible.
There are lots of moving pieces in this story, but the family members desire and strength to overcome their life's situations and challenges provide the emotion of the movie. The numerous storylines don't appear to be presented to provide the additional plot, as much as to emphasize the depth and diversity of their challenges. Those with a desire for tightly intertwined and in-depth closure of all open story lines will be disappointed.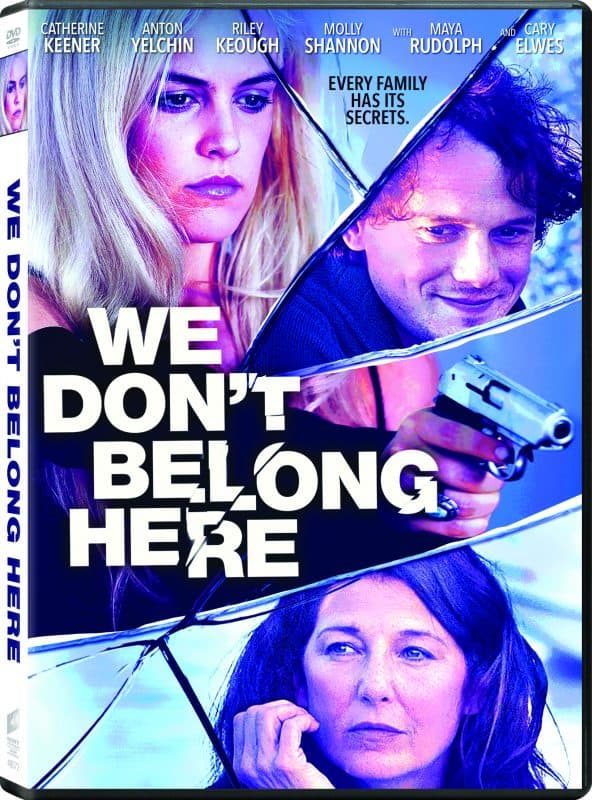 Kaitlyn Dever (Lily) was a standout in her ability to tell the story "through her eyes". Anton Yelchin (Max) carried the emotion weight of the movie and will be missed.
Dark family secrets are revealed in the edge-of-your-seat thriller, WE DON'T BELONG HERE, debuting on DVD and digital April 4 from Sony Pictures Home Entertainment. Two-time Academy Award® nominee Catherine Keener (Best Supporting Actress: Being John Malkovich, 1999; Capote, 2005) leads an all-star cast in the story of a matriarch (Keener) of a dysfunctional family who is pushed to her tipping point by the disappearance of her son. Filled with edgy suspense that mystery fans won't want to miss, the film also stars the late Anton Yelchin (Star Trek franchise), Riley Keough (Mad Max: Fury Road), Molly Shannon ("Divorce"), Maya Rudolph (Bridesmaids) and Cary Elwes (Princess Bride).
Synopsis:
Every family has secrets but the Green family is different – its secrets run deep. When Max (Anton Yelchin) goes missing, his mother (Catherine Keener) and three sisters (Riley Keough, Kaitlyn Dever, and Annie Starke) learn that a dark past haunts more than one of the Green siblings.
WE DON'T BELONG HERE was written and directed by Peer Pederson, produced by Annalise Dekker-Hernandez, Adam Gibbs, Michael Kristoff, Roger Pugliese and Peer Pedersen, Megan Griffiths, Lacey Leavitt, and Mary E. Quick serve as executive producers.
WE DON'T BELONG HERE has a run time of approximately 92 minutes and is rated R for language.
ABOUT SONY PICTURES HOME ENTERTAINMENT
Sony Pictures Home Entertainment (SPHE) is a Sony Pictures Entertainment (SPE) company. Sony Pictures Entertainment (SPE) is a subsidiary of Sony Entertainment Inc., a subsidiary of Tokyo-based Sony Corporation. SPE's global operations encompass motion picture production, acquisition and distribution; television production, acquisition and distribution; television networks; digital content creation and distribution; operation of studio facilities; and development of new entertainment products, services, and technologies. For additional information, go to http://www.sonypictures.com.
Becky
Wife, mother, grandma, blogger, all wrapped into one person, although it does not define her these are roles that are important to her. From empty nesters to living with our oldest and 2 grandchildren while our house is rebuilt after a house fire in 10/2018 my life is something new each day.