Exploring Your Soul: Which of These 10 Sports Cars Is Right for You?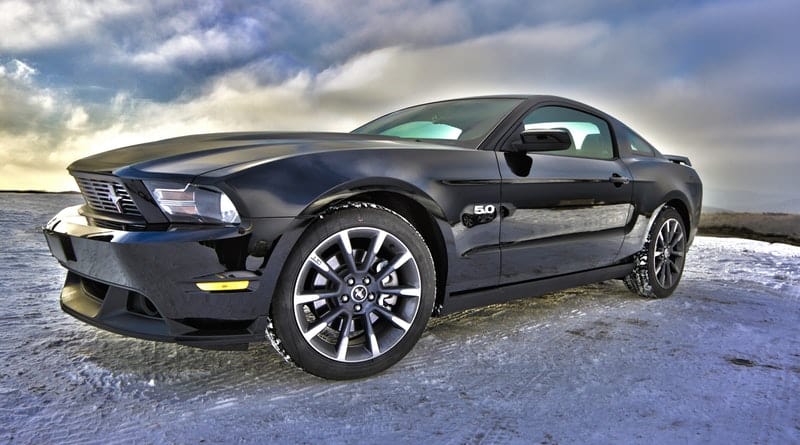 Becky
Newly middle-aged wife of 1, Mom of 3, Grandma of…
It is easy to get emotionally attached to certain makes and models of car and it could be that you love the way it looks, the way it drives, or how good it makes you feel when you get behind the wheel and fire up the engine. 
There are many iconic sports cars that have that ability to stir your soul and you will instinctively know when you have found the one that seems to make that emotive connection.
If you are in the market for buying or selling a luxury car you might want to get a quote today, in the meantime, here is a look at some iconic brands and models that might just steal your heart and soul.
A real head-turner
Let's be honest, the Dodge Viper is definitely not the most refined sports car that has ever been made and it definitely has its quirks but for looks and attitude, it wins plenty of hearts and minds.
The swooping body is unmistakable and the ten-cylinder engine is capable of raising your heartbeat in an instant when you start to open up the throttle.
When you roar past behind the wheel of a Viper you are bound to attract plenty of attention and that feels good.
A classic dream car
There are a handful of car makers who are truly revered by car enthusiasts around the world and Lamborghini has to be included in that list.
If you want to own a car that defines a motoring era the Lamborghini Countach will do that for you with its pop-up headlamps and wedge-shaped body that is so 80's.
It is the sort of car where it could be love at first sight and this model was the poster child of its time.
A car that is all about glitz and glamor
Probably the most famous badge of all in the motoring world belongs to Ferrari and the Daytona is an absolute favorite amongst classic car lovers everywhere.
The racing heritage of Ferrari is renowned and the model was inspired by its achievements in the Daytona endurance race. If you are someone who loves a bit of glitz and glamor combined with luxury the Daytona ticks a lot of boxes.
It's Japanese but you don't care
If you are someone who likes to go against the crowd and show off your individualistic sense of adventure it is likely that you might have been drawn to Nissan's Z-car.
At the time of its launch, Japanese automobiles didn't have the greatest of reputations but the 240Z was a standout winner and proved popular amongst savvy collectors who knew they were getting a car that was far better than many might have thought.
Anyway, it might be Japanese made but the performance and styling screamed Italian influence and if you own a Z-car it shows you had great taste and don't care what others think.
A classic British offering
If you wanted a car that boasted impressive 0-60 stats and would be capable of some impressive top speeds you would be thinking of the MG MGB.
However, if you are a person who has a classic style and tastes it is highly likely that you might be drawn to a sports car that is the very epitome of British culture.
This iconic two-seater managed to win the affection of many of its owners and to drive one of these cars you will likely have a personality that is all about having fun and doing it in style.
The definition of a sports car for some of us
If you are having a conversation with someone about sports cars it is highly likely that when you start to list some of the most famous makes and models ever produced the name Porsche will soon be mentioned.
This German automobile manufacturer managed to win plenty of admirers with its classic 911 model and it represents everything you expect from a car producer in this part of the world.
There is no mistaking a Porsche when it comes into your eye line and if you are all about reliability and consistency then this is a sports car that reflects your personality perfectly.
Exuding a gracious quality
If you want to show people that you have had some success in your life and want to reap the rewards with what you drive it is likely that the Aston Martin DB9 will be on your radar.
The V12 engine smoothly takes you to 60mph in under five seconds and the DB9 is all about refined grandeur and quality combined with raw power.
If you want to demonstrate that you are someone with a real eye for detail and quality the Aston Martin DB9 could be just the car to do that.
A great example of modern engineering accomplishments
Classic cars normally have certain traits and issues that you are happy to live with, in return for owning something that is so iconic, but it could be argued that there is a new classic car contender where every aspect of its looks and performance are right on the money.
The car in question is a Mercedes-Benz SLS AMG and when you consider that one of its features is an integrated navigation system and a speed-control system that delivers perfect handling.
The gull-wing doors are the icing on the cake and you would be hard-pressed not to fall in love with this car the moment you see it.
Another modern classic
If you are talking about modern classic sports cars the Corvette Hardtop Coupe also deserves a mention.
The carbon fiber body allows the car to make the most of its V8 385 horsepower engine and if you enjoy being the center of attention on the road this car will be the perfect vehicle to achieve that aim.
If you have to own the fastest model
If the need for speed is what fuels your passions for sports cars your heart will probably be set on owning a Ferrari F12 Berlinetta.
It is the fastest Ferrari ever made and the adrenaline rush of reaching 60 mph in just three seconds marks you out as a real thrill-seeker.
There are sports cars for all types of personalities and the one you choose for your driving pleasure will say a lot about what sort of person you are.

Becky
Newly middle-aged wife of 1, Mom of 3, Grandma of 2. A professional blogger who has lived in 3 places since losing her home to a house fire in October 2018 with her husband. Becky appreciates being self-employed which has allowed her to work from 'anywhere'. Life is better when you can laugh. As you can tell by her Facebook page where she keeps the humor memes going daily. Becky looks forward to the upcoming new year. It will be fun to see what 2020 holds.