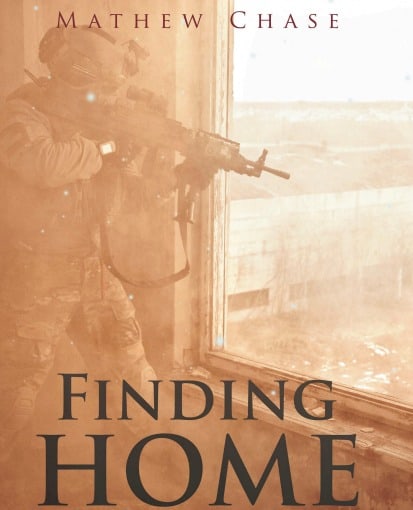 Becky
Newly middle-aged wife of 1, Mom of 3, Grandma of…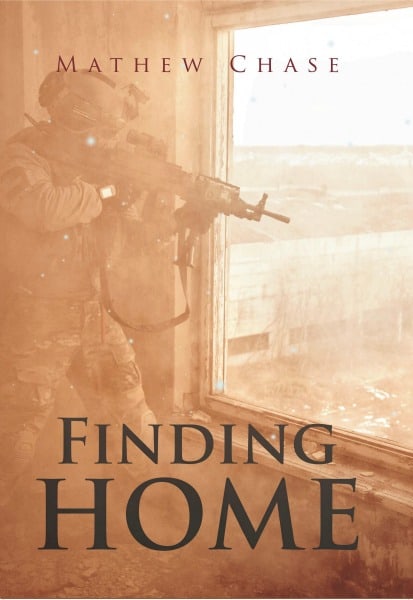 While reading "Finding Home" by Matthew Chase I instantly felt like I was seeing his life through his eyes. To endure such a terrible childhood and escape it by enlisting in the US Army, only to end up in Iraq. He paid the price in every instance of his life.
I can't imagine there are too many memoirs like this one out there, that would touch me like this one did. By writing Finding Home, I believe Matthew's intent was to communicate to the world a few main points; primarily that it's ok, even as a member of the military it is ok to share your thoughts and feelings. Having shared a deeply personal story of his adolescence, his sad times, matters of sex, war, and rage. He also was able to prove that one kid, having all the odds against him, can become a man by destroying his evils with his own type of weapons, having a backbone and being determined.
I would recommend this story as it is a quick read with only 103 pages, and it will definitely keep your interest until the very end.
---
While safety and peace seem like they should be birthrights, some of us are born into situations that simply don't allow for these niceties. With a father who sold drugs and a mother who depended on them, the world felt anything but calm to author Mathew Chase.
Growing up in one of the toughest parts of Philadelphia, Mathew learned things in his first few years of life that most of us never have to learn, like how to survive hunger when there's no food in the house and no one there to notice . . . how not to cry or show fear while being beat with a shoe by a foster parent . . . how to mask any signs of vulnerability when passing the dealers and gangsters on the street . . . or how to fight when one or a bunch of kids jump you on your way home from school.
Somehow, Mathew knew he had a choice. He could conform to the status quo and become a victim of the mentality generated by this environment, or he could find a way to break free and build a different kind of life. Joining the U.S. military at age 18 as an exit route from what he'd known forever seemed like a promising solution, but it carried an exacting price tag of its own.
Mathew's childhood began to seem like it had been easy compared to the brutality of training and fighting in Iraq while witnessing the slaying of friends who had become like brothers. Would Mathew ever find home? Follow the author's journey through seemingly endless challenges and failures to understand how these selfsame circumstances mold him into a mature and courageous man. In Finding Home, pain and heartbreak are transformed to what they truly are – stepping stones to ultimate strength and personal freedom.
Mathew Chase's Facebook Page | Literary Addicts
Becky
Newly middle-aged wife of 1, Mom of 3, Grandma of 2. A professional blogger who has lived in 3 places since losing her home to a house fire in October 2018 with her husband. Becky appreciates being self-employed which has allowed her to work from 'anywhere'. Life is better when you can laugh. As you can tell by her Facebook page where she keeps the humor memes going daily. Becky looks forward to the upcoming new year. It will be fun to see what 2020 holds.