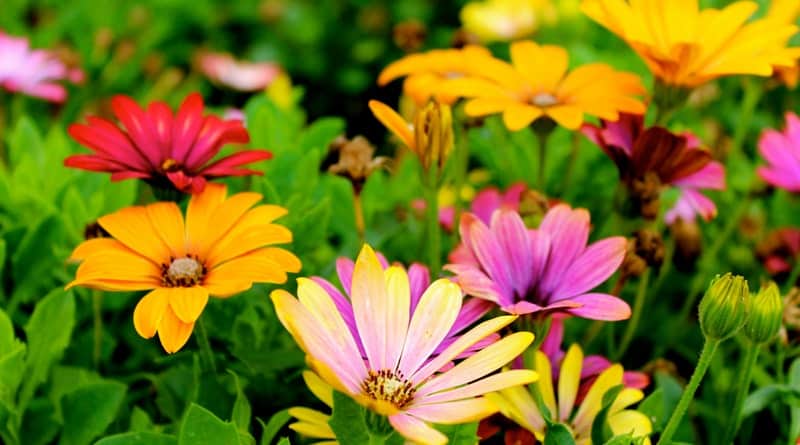 Becky
Wife, mother, grandma, blogger, all wrapped into one person, although…

Spring is in the air and with it the promise of summer. Soon the weather will be warm and inviting, meaning you will spend more time outdoors, doing more, socializing more, and enjoying the happiest time of the year. Spring is also the time of new beginnings, which is why it is the perfect opportunity to get your home ready for the summer. There are many ways to do this, from spring cleaning to redecorating, and simply bringing more of the best parts of summer inside:
De-Clutter
On average we live with far too many items. They clutter our home, our lives, and make it harder for us to be truly happier. It is for this reason why the principles of minimalism are becoming increasingly popular. By putting a greater value on the things that we own, we can better prioritize our lives, save money, and be happier. To start, do a huge spring clean of your home. Only keep the things you truly value and use often. For the rest donate, recycle, or throw out. You'd be amazed at how spacious your home can be when you have space to actually live in it!
Deep Clean
Once your home is clear of everything but the things you value most, it's time to deep clean. Many household items are not cleaned nearly enough for the health of you and your family. Items like your duvet, your pillows, and even your carpeting all need to be cleaned. When you do clean, however, remember to use non-toxic chemicals or use environmentally and socially conscious companies like mytechnicare.com. If you don't, you could be exposing your family to harmful substances from the residue.
If your home is looking a little ragged and needs a fresh coat of paint, for example, you should head down to your local hardware store and save a weekend to make those cosmetic fixes. Your home will thank you and sparkle as a result.
Bring in the Flowers
Once your home is sparkling clean, it's time to bring in the best parts of spring and summer into your home. You can opt for fresh flowers, which you can then either display or use silica gel to dry out and keep forever. Alternatively, you can invest in quality fake flowers, which is a great option for those with allergies or who want a more permanent collection.
Prep The Outdoors
Once spring gives way to summer, it's time to start prepping your green space. This could be a porch, a garden, or a backyard. You will want to have a set of patio furniture that is durable to last through rain, an umbrella to block out the high sun of summer, and some lights. Twinkle lights or outdoor Christmas lights can be repurposed in the summer to create a magical garden perfect for hosting summer parties.
Summer is when people are the happiest, and by prepping both your home and your yard for summer, you can ensure you make the most of the season.
Becky
Wife, mother, grandma, blogger, all wrapped into one person, although it does not define her these are roles that are important to her. From empty nesters to living with our oldest and 2 grandchildren while our house is rebuilt after a house fire in 10/2018 my life is something new each day.