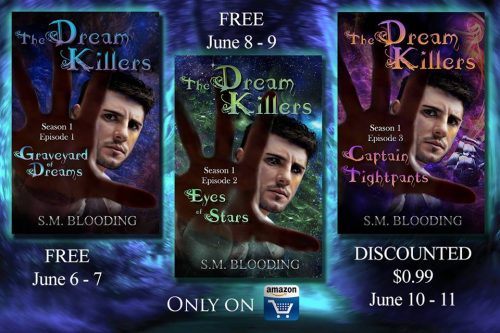 Becky
Newly middle-aged wife of 1, Mom of 3, Grandma of…

From June 8-9 you can get The Dream Killers Free. Read about them below.
The Dream Killers Season 1 Episode 1 Graveyard of Dreams Free June 6-7 for you to start the series.
The Dream Killers Season 1 Episode 2 Eye Stars Free June 8-9 continue to enjoy the series.
The Dream Killers Season 1 Episode 3 Captain Tightpants discounted to $0.99 June 10-11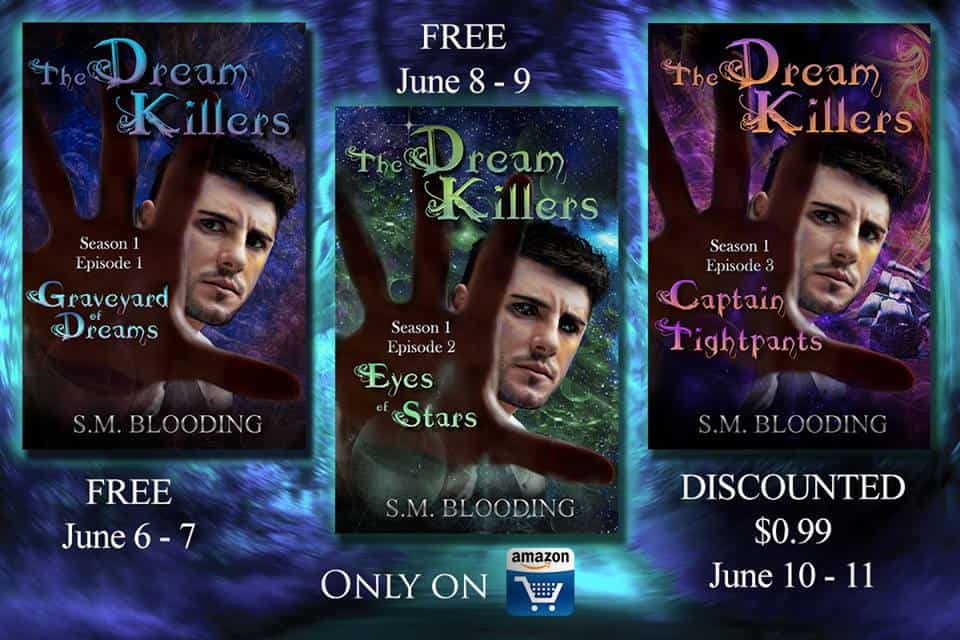 Episode 1 Graveyard Dreams FREE June 6-7
My name's River, and I'm a dream killer.
The Sea of Dreams spat me out without any memories of who was or where I came from. I've spent years traveling Dreamland in our gypsy caravan, searching for clues. All I've discovered is that the all-powerful elders are collecting people like me—Dreamlanders who don't fit in.
Then I met a man who sails the Sea of Dreams, the one place all Dreamlanders fear. One touch of those ocean waves could shred the soul. Yet, he's like me. He can hear the water's whispers, touch her waves, and watch her dreams. My answers are out there—on his ship, on that sea.
Somewhere out there is the graveyard of dreams.
Episode 2 Eyes of Stars FREE June 8 – 9
We're under attack. The elders and their runners are grabbing as many people with unique gifts as they can to determine why Dreamland requires them. Why give birth to a basher with the ability to create? Why allow a cleaner the gift of healing? What is her design? Her intent?
They're not the only ones looking to use these specially gifted individuals. The mechanics and their army of hunters are capturing them as well, but with a different intent. They unleashed a virus, a virus of dreamers. Yes. Dreamers are attacking Dreamlanders.
Dreamland has sent a savior, a mechanic capable of healing anything and anyone, one who's stronger than any master mechanic we've ever seen. She didn't do this to save Dreamlanders or your precious land of dreams. No. She sent us a cure to save me.
She needs me. I don't want to know why.
Episode 3 Captain Tightpants ON SALE $.99 June 10-11
Everything is better than ever. The graveyard is healing. The creatures are propagating and assisting the trapped dreamers. It seems as though my job is done.
Seems so. That is until the dreamer trapped in my net shows up with strange stories about unicorns roaming around Denver. Our fold of reality is melting in Earth's. When Cable, the riverboat captain, steals the net, intent on destroying my dreamer to power his boat, Dreamland reveals a new secret.
I know who I am, and it's not at all what I thought.
Becky
Newly middle-aged wife of 1, Mom of 3, Grandma of 2. A professional blogger who has lived in 3 places since losing her home to a house fire in October 2018 with her husband. Becky appreciates being self-employed which has allowed her to work from 'anywhere'. Life is better when you can laugh. As you can tell by her Facebook page where she keeps the humor memes going daily. Becky looks forward to the upcoming new year. It will be fun to see what 2020 holds.