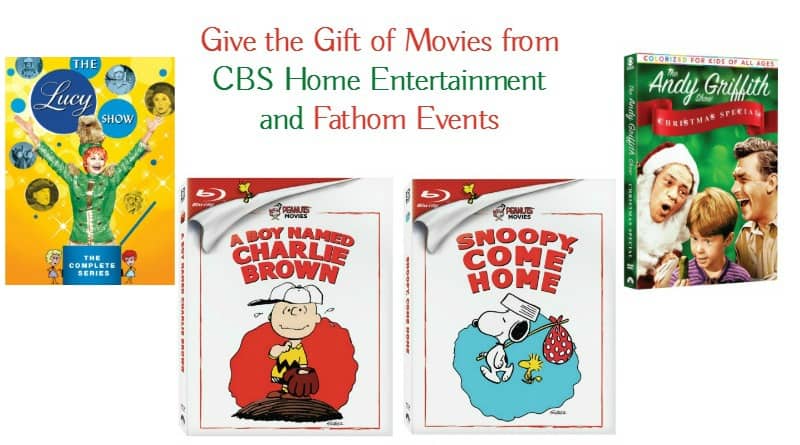 Becky
Wife, mother, grandma, blogger, all wrapped into one person, although…

This season start enjoying the gift of movies from CBS Home Entertainment!
FAMILY EVENTS FROM FATHOM EVENTS
Following the comedy extravaganza is a presentation of Mozart's famed opera, "
The Magic Flute
," on Saturday, December 3 at 12:55 p.m. local time. From the creative force behind Broadway's "The Lion King," Oscar®-winner Julie Taymor, this groundbreaking English-version presentation features awe-inspiring, larger-than-life puppetry and enchanting music, making it the perfect operatic introduction for kids and adults alike.
The
Doctor Who Christmas Special
has long been a holiday tradition, and now for the second year in a row, Fathom Events and BBC Worldwide are bringing the Doctor back to the big screen for a special two-night event on Tuesday, December 27 and Thursday, December 29 at 7 p.m. local time. With an exclusive introduction and a behind-the-scenes look at the making of the special, the Doctor will step into the TARDIS and face a thrilling new adventure.
Experience the timeless holiday classic, "The Nutcracker," performed by one of the world's most prestigious ballet companies, the Bolshoi Ballet. Alongside BY Experience and Pathé Live, Fathom Events will bring ballet to the big screen on Sunday, December 18 at 12:55 p.m. local time, with a showing of the full-length performance live from the Bolshoi Theatre in Moscow.
**If you would like to see Fathom's upcoming December schedule, be sure to visit
FathomEvents.com
for theater locations and ticketing information
All of these programs hold special memories in my heart. I love the characters in The Lucy Show, of course, I always loved anything, Lucy and Ethel. Something about how Lucy with the help of her friend Ethel were always getting into something. Let me rephrase that LUCY was always getting herself in a bind and hoping for Ethel to get her out of trouble. If you or someone in your lived loves Lucy they will definitely enjoy "The Lucy Show".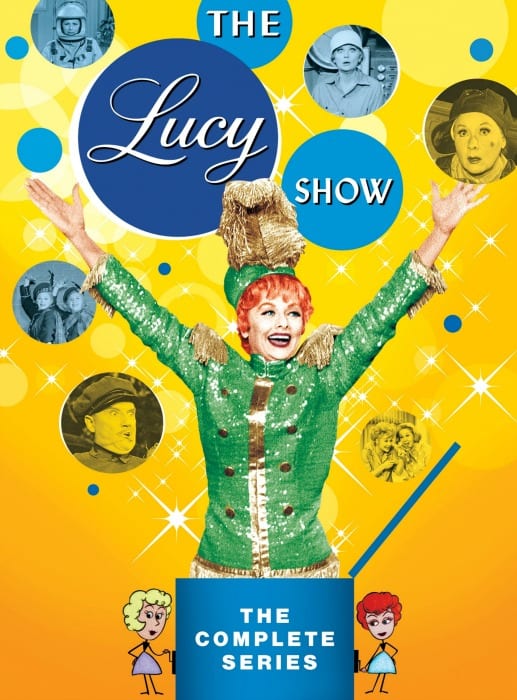 The Lucy Show: The Complete Series
Description:Relive all the laughs as Hollywood legend Lucille Ball stars as Lucy Carmichael in THE LUCY SHOW: THE COMPLETE SERIES. Just in time for the holidays, the special collection features digitally remastered versions of all 156 hilarious episodes from the series' six-season run.
As a follow-up to the beloved I Love Lucy series, THE LUCY SHOW begins as Lucy, after the death of her husband, moves in with her recently divorced friend Vivian Bagley (Vivian Vance) and their children. As Lucy grapples with the comic complications of life as a single mother, and her classic knack for manic misunderstandings, she finds herself constantly tangling with frantic bank manager Mr. Theodore J. Mooney (Gale Gordon).
THE LUCY SHOW: THE COMPLETE SERIES stars cast regulars Candy Moore, Jimmy Garrett, Ralph Hart and Mary Jane Croft, and a star-studded array of guests including John Wayne, Dean Martin, Danny Thomas and Milton Berle. The series arrives in new shelf-friendly packaging, full of familiar faces, a variety of special features and unforgettable fun.
Released November 15, 2016
Purchase on Amazon (This is an affiliate link meaning if you purchase from it I will receive a small commission. This doesn't affect your purchase. I am just disclosing it for your knowledge.) today for your favorite Lucy lover.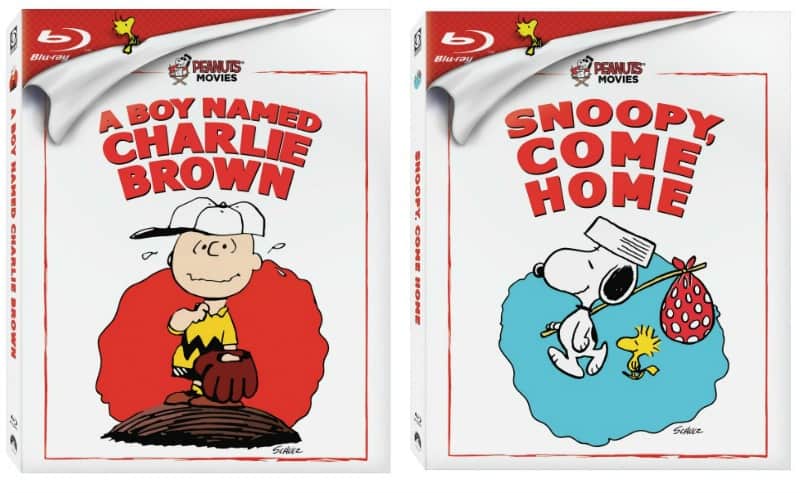 Oh man, another favorite of mine is Snoopy and the Peanuts Gang. The sounds their parents/or an adult made I can still hear in my head. I always feel bad for Charlie Brown because Peppermint Patty always seemed to be pulling jokes on him (I think she had a thing for him honestly). So I was very excited to be able to watch both of these features. If you purchase yours online it will be 1 set.
Peanuts Double Feature: Snoopy, Come Home and A Boy Named Charlie Brown
Description: Join Charlie Brown and the rest of the delightful "Peanuts" gang in their smashing debut on the silver screen in the late Charles M. Schulz's first full-length animated features. Charlie Brown must prove he's got what it takes when he competes in a national spelling bee championship. Plus, a shocking revelation is brought up from Snoopy's past that leads him on a cross-country road trip. Filled with all the characters and charm that has made "Peanuts" the most popular comic strip in the world.
Release Date: November 1, 2016
Purchase the double feature on
Amazon
today!
(This is an affiliate link meaning if you purchase from it I will receive a small commission. This doesn't affect your purchase. I am just disclosing it for your knowledge.)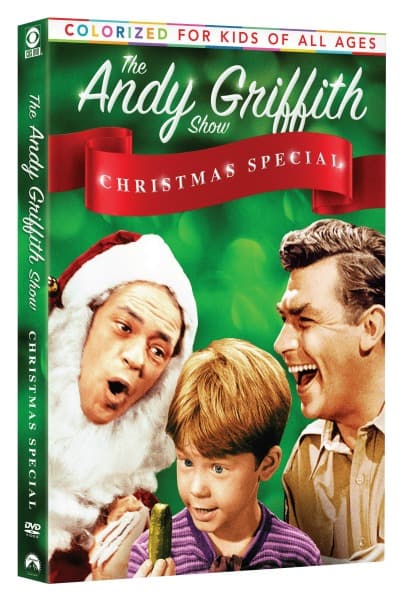 The Andy Griffith Show: Colorized Christmas Special
Description: Bring the heartwarming joy of Mayberry into your home with The Andy Griffith Show Christmas Special, as broadcast on CBS. Also included are unedited versions of the two episodes contained therein, both colorized and in black and white. In The Christmas Story, local 'Scrooge' Ben Weaver manages to have harmless bootlegger Sam Muggins thrown into jail on Christmas, but the good folks of Mayberry have a unique plan of their own. In The Pickle Story, Aunt Bee decides to enter her homemade pickles in the annual county fair contest – only they taste like "kerosene cucumbers!"
Release Date: October 4, 2016
Purchase on
Amazon
.
(This is an affiliate link meaning if you purchase from it I will receive a small commission. This doesn't affect your purchase. I am just disclosing it for your knowledge.)
This show was another show that I have always remembered enjoying as a small child. I love that you can watch it on TVland now. The Christmas Special is awesome and I am sure you will enjoy it as much as I did.
Disclosure: I received the product within the post in exchange for my honest review. All opinions are mine.
Becky
Wife, mother, grandma, blogger, all wrapped into one person, although it does not define her these are roles that are important to her. From empty nesters to living with our oldest and 2 grandchildren while our house is rebuilt after a house fire in 10/2018 my life is something new each day.