How To Stay Healthy On Vacation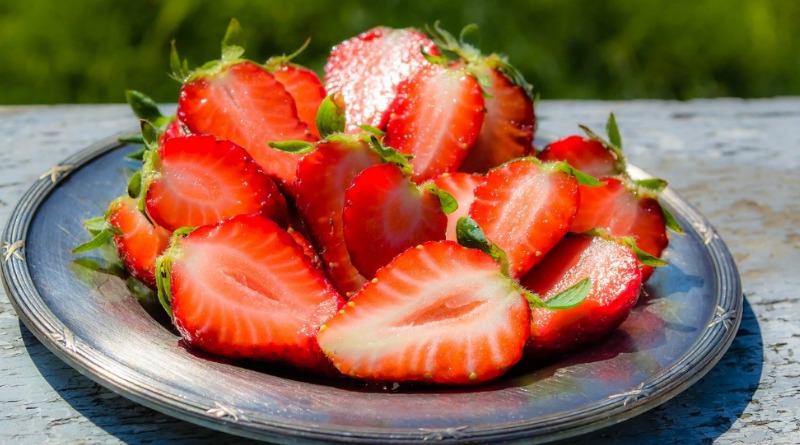 Becky
Newly middle-aged wife of 1, Mom of 3, Grandma of…
There is nothing worse than getting back from a vacation to discover you have put on a stone in weight! From ice creams to cocktails, it is so easily done. However, it is important to stay healthy while on vacation. This does not mean you have to follow a strict exercise and healthy eating plan, but we have put together a few tips that will ensure you stay healthy during your holiday.
Don't overindulge at every meal – One thing most of us are guilty of is overindulging. If you know you are going out for a big three-course meal in the evening, try to eat lighter throughout the day. Instead of having a full dessert, why not share it with your partner? And, whenever you feel full, stop.
Sightsee on bike or foot – Don't simply get a taxi or local bus to every destination you want to visit. Instead, walk there or go on a

cycling tour

. This is a brilliant way to explore while also making sure you get exercise and fresh air. Not only will this ensure you do not gain weight on holiday, but you will get a night of better sleep at night as well, as you will feel more relaxed. Check out 2020 Power Meter Buyer's Guide

A treat a day – You should try to limit yourself to a treat a day. Or, you could opt for the 80/20 rule whereby 80 percent of your calories are used on the good stuff, and 20 percent is for treats.
Set aside 45 minutes a day for physical activity – It is important to make sure you are active for at least part of the day. This could mean anything from using the hotel gym, to taking a walk and seeing the sights, to have a run across the beach in the morning. You do not have to do a lengthy, grueling workout; it is merely a case of staying active.
Get some vitamin D – Vitamin D boosts your immune system and keeps your bones healthy, so get outside and enjoy the sunlight, but, of course, do not overdo it and make sure you wear sunscreen.
Don't be too harsh on yourself – If you deprive yourself of a bit of indulgence, you will only snap and end up eating a lot worse in the end. You are on holiday after all.
Get active with your family – From playing football on the beach to kayaking to swimming in the hotel pool, there are many different types of activities you can enjoy with your family. This will keep you active while ensuring you have a lot of fun in the process.
But be careful when engaging in activities – Make sure that your sense of adventure does not cause you to make silly decisions. Diving into a shallow swimming pool could leave you needing oral surgery

and with a big bang to the head. We have all heard stories about people who have done this on holiday!

Stock up on healthy snacks – Make sure your hotel room has a number of healthy snacks on hand, such as Greek yogurt, fruit, nuts, trail mix, and alike. This will ensure you are getting some good stuff in your body throughout the day.
Water is your friend – Make sure you stock up on water and take it with you wherever you go. This is so important when going to a hot climate, as dehydration can quickly kick in.
Avoid eating really late – Try to avoid eating carbs after 6-7 pm. Avoid the breadbasket, and stay away from chips, rice, and pasta dishes. Instead, look for protein-based meals, i.e. those containing fish, metal, salad, and vegetables. You should eat your carbs during the day.
Watch what you drink – One of the main reasons why so many people put on weight when they go on holiday is because they drink much more alcohol. We are not saying you need to stick to water all day and night, but did you know that some frozen margaritas could contain a huge 700 calories? You simply need to be wiser with your alcohol choices. Have one of the margaritas, but then switch to vodka and slimline tonic or a white wine spritzer, for example.
Get a good night's sleep – Holidays are supposed to be about relaxing, so try to get a good night's sleep. Avoid the temptation to stay up late every evening.
Try exotic fruits – Going abroad is all about trying new things, which is why we often overindulge. So, make sure you overindulge in the good stuff by trying exotic fruits you cannot usually find at home.
Eat when hungry and stop when comfortable – When on vacation, we tend to keep eating and drinking until we are bursting at the seams. After all, we have paid for this delicious food, and we're on holiday! But, do you really want to feel that uncomfortable? Instead, stop whenever you feel you are satisfied, and make sure you only eat whenever you are actually hungry.
Be choosier at breakfast – Last but not least, we often tend to feel it is mandatory to have a cooked breakfast on vacation

– just because it is simply there and we do not usually have it. But, you do not need to have a cooked breakfast and pastries every single day! Be choosier at breakfast and you will reap the rewards.
As you can see, there are a lot of different things you can do in order to stay as healthy as possible while you are on vacation. We hope the tips above have helped! Just because you are going to try to be healthy does not mean you will miss out on the fun.
Becky
Newly middle-aged wife of 1, Mom of 3, Grandma of 2. A professional blogger who has lived in 3 places since losing her home to a house fire in October 2018 with her husband. Becky appreciates being self-employed which has allowed her to work from 'anywhere'. Life is better when you can laugh. As you can tell by her Facebook page where she keeps the humor memes going daily. Becky looks forward to the upcoming new year. It will be fun to see what 2020 holds.