Injecting The Middle East Into Your Interior Design At Home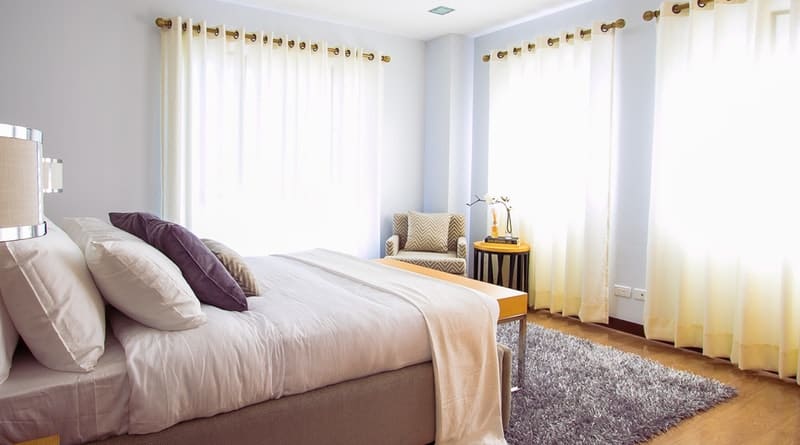 Becky
Newly middle-aged wife of 1, Mom of 3, Grandma of…
In the West, we love our French and Italian interior design, and for those who love a bit of dark but bold style, the English manor house is very popular. Through the entirety of Europe, there are so many different cultures, designs, and decor types to choose from.However, very rarely do you get to see the splendor and outlandish styles of the Middle East. Rooms that are bathed in gold, infused with deep luscious turquoise blues and limes greens. The sun is adored in the Middle East, and so, the sunshine is allowed to run freely throughout the home, like a child with their arms spread out. The Middle Eastern region and culture are not to be confused with the Arabian Peninsula, because although similar, there distinct differences in how homes are built, designed and the mood that flows through them. It's an area that's just outside of Asia but counted as part of it. Deserts, hills, sand dunes all give inspiration to the narrative of the Middle Eastern interior design traditions. There are many ways to welcome the sun and sand into your home, all it takes is a little daring.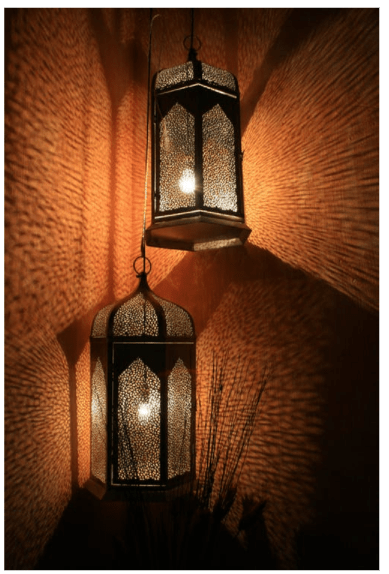 Image by – Pixabay
Moroccan maroon
Take a little inspiration from Morocco by mixing the warm and the cool. Morocco is the land of hot, red sunsets because it sits very close to the equator. The interior style of the most affluent homes is to play with the colors of the Mediterranean Sea and the fiery sunlight that bathes the cities. For your living room or perhaps the bedroom, you could lay a thick, maroon or red carpet to fill a blank space. An imperial-design, wine red handmade Moroccan carpet would balance well with a dark brown such as a bed frame or leather couch. The people from this region love gold just as much as the Egyptians, but also value subtlety. How about a gold and silver, box lantern as the fitted, hanging light in the lounge, giving you flickering company as you read a book.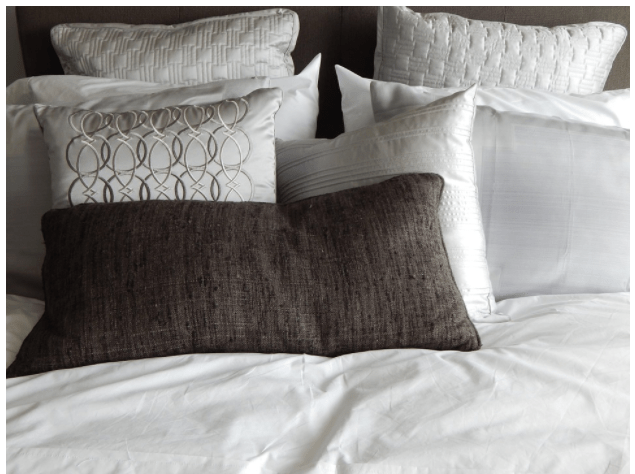 Photo by – ErikaWittlieb
Egyptian royalty
A Middle Eastern flair just wouldn't be the same without the nation that gave the world the pyramids. Also, it gave us lots and lots of gold, and nowhere more did the ancient pharaohs love to be mired in luxury, but the bedroom. For your bedroom, you could have pillows made from golden, silk pillows to add a little braggadocious, artistic design to your bed. If you have a large bed, you could use that most sought-after material of Egyptian woven cotton, in the form of sheets. There are California king sheets for sale, on some website at reasonable prices so fear not, contrary to popular belief, you won't need to delve into triple digits to get some. They're perfect for sensitive skin, so if you have dermatitis, or generally find your skin is irritable, the sheets are smooth as a baby's bottom. An Egyptian bedroom fit for a kind, just wouldn't be the same without yellow light bulbs for your lamps of the ceiling light. You've got to feel like you're in the land of the waking sun, so a yellow hue and a strip of LED lights underneath the top of your drawer would be an excellent styling choice. Any silver or shiny steel in the room will fight against the gold, and reflect the yellowish light, back to a bright white. It's best to not have the conflict and swap out this material for hardwood.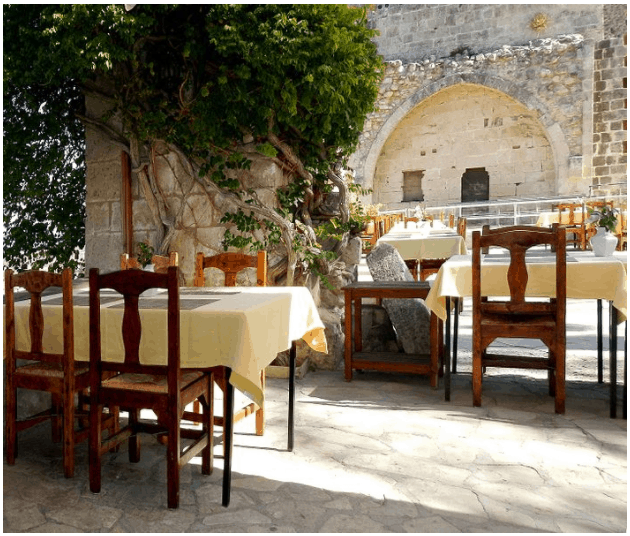 Source – Josef Moser
Casual Cyprus
A little-known fact in popular culture, but indeed, Cyprus is counted as being part of the Middle East. Of course, Greece has a mighty influence, but it's closest neighbors are Turkey, Lebanon, Syria, Israel, Jordan and lingering in the back is Egypt. However, decor styles in Cyprus a mellow, laid back and relish in subtlety. What the Western traditions of design may find as merely background finishing touches, Cyprus splays out in the open. For your veranda, seating area or your patio, you could lay down some dull, white soft rock slabs. The sun fades away the color of most homes in the country, so beige, peach, and slim yellows are the tones of choice. For your chairs, you should have them made of wicker, and the cushion support made from a light peach color to give you the ultimate chill mood; perfect for sitting outside and sunbathing. A light yellow table, purely made from wood and showing its natural wear and tear would be gladly accompanying your chairs and not overpower the white floor. Cypriots love to stay outside and have long cool nights of fun, laughter, and sharing. Candles would make a great addition to the table, and because the floor is white, it bounces the light off with a little extra gusto, personifying the flame.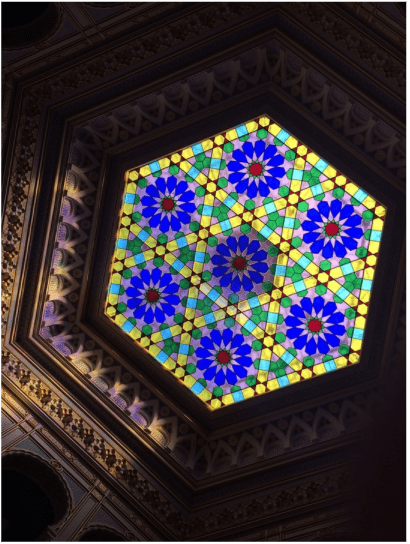 Credit – sunitadjozic0
Syrian style
Syria is a country that takes much pride in the intricate, yet the very traditional Assyrian style of diamonds, rectangles, complex shapes and above all else, symmetry. Although Syrian decor shares the same love of yellow and beige, it goes about it in an artistic fashion, more so than the other Middle Eastern nations. For your hallway or possibly the front door and the surrounding glass, you could install a stained glass window, using only turquoise blues and lime greens. The Syrian design is that of sprouting flowers, with rhombuses spiraling outward from the center. Along the edge of the glass is a twisted vine border design and inside a two-layer row of more flowers. Equally, get customized shutters on the windows, or perhaps, your curtain, the use of a ruby red, and dull gold would make for a super addition to your home. For many people in Syria, they love the fact that their shutters are flat on the outside, but neatly carved with grace and smoothness. Sprouting buds and stiff bold, rectangles keep hidden the weaves, zigzags and circular motions of the carpenter's chisel. Painted usually in a mix or orange and pink, the shutter interior is a welcome surprise to those looking outside when fully open.
Yemen youth
In Yemen, the color purple was once only available to the aristocracy because the dyes needed to make the tone were so valuable and rare. Kings and princes used to sit upon their camels and ride around on a purple carpet as cushioning for the seat. Anywhere in the home, you could add some Middle Eastern floor seating. For the design, nothing but a purple, sheep's wool, or dense cotton will do. The design can be sewn in a white or silver thread, and circular along with cross shapes are the most popular in the country. Equally, you could have a large brass saucer on your dining table. This container is used to display fine cuts of meat at restaurants and affluent homes before guests sit to ear. However, you could also add splashes of natural color by stacking fruit in the middle and around the edges of it. A small bronze table, standing at the height of your shins or approximately 1-foot, is a great partner to your floor seating. You won't have to stand or reach far to get something off the table such as food, or perhaps the TV remote. It blends well with the seating because it doesn't reflect the light as vigorously as something made from glass, polished wood or stainless steel would. With darker colors and flatter metals, the Yemeni style is to minimize the natural light in the room. Consequently, this decor design is great for garden rooms or guest rooms. Really chill, and not making a big shout of the style, but instead relying on comfort and relaxation to make the statement.   
Becky
Newly middle-aged wife of 1, Mom of 3, Grandma of 2. A professional blogger who has lived in 3 places since losing her home to a house fire in October 2018 with her husband. Becky appreciates being self-employed which has allowed her to work from 'anywhere'. Life is better when you can laugh. As you can tell by her Facebook page where she keeps the humor memes going daily. Becky looks forward to the upcoming new year. It will be fun to see what 2020 holds.