Becky
Wife, mother, grandma, blogger, all wrapped into one person, although…

When it comes to keeping your home clean wouldn't you like to be able to do that plus save money? I was offered the opportunity to try out this wonderful cleaning system and the chance to see how I could save money when the time comes to order more!
JAWS (just add water system) is a cleaning system which saves space, cleans thoroughly and will in the long run, help me save waste.

We have hard water so I was extremely pleased with the 'Bathroom Cleaner/Deodorizer'. I have tried a lot of different cleaners since we have lived here and most of them blew me out of the bathroom before I could even finish. But not this cleaner-it cleaned better than I expected.
I also love the Disinfectant Cleaner/Degreaser. My husband has a daycare in our home and I feel good knowing our kitchen is cleaner using this system.
Each bottle comes empty with 2 cartridges. So shipping wouldn't be heavy as you add the water after you get it. To me it is like getting a 2 for 1-which you will see by the pricing a little later in my post.
So why do I think you should use the this system in your home?
Conserve resources: These cleaning products leave 59% less packaging waste, requires 59% less energy to transport, reduce water pollutants by 85%, and cut greenhouse gas emissions by 60%.
Reduce plastic in landfills: JAWS cleaners use 70% less packaging material because you're not purchasing new bottles each time.
Save cash: The Just Add Water System costs 30-50% less than traditional cleaning bottles.
Convenient: One spray bottle and refill cartridges use very little storage space.
There are four JAWS products for use in your home:
See Also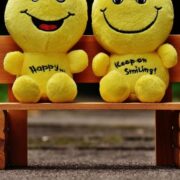 Glass & Hard Surface Cleaner: cuts fingerprints and greasy smudges with just a spray and wipe.
Multi-Purpose Cleaner/Degreaser:will take care of all of your ink, grease, gunk and grime.
Bathroom Cleaner/Deodorizer:quickly dissolves the lime, soap scum, oil, grease and other slimy stuff that builds up in your bathroom.
Disinfectant Cleaner Degreaser: not only cleans, it helps reduce the spread of infection in your home. Right now this cleaning sysytem is being sold in stores in 15 states, and also online at JAWS Cleans. Starter packs are sold online with 1 bottle and 2 cartridges:
Glass & Hard Surface Cleaner-Starter pack-empty bottle with 2 cartridges is- $4.89 or $3.69 for 2 concentrate cartridges.
Multi-Purpose Cleaner/Degreaser-Starter pack-empty bottle with 2 cartridges is-$4.89 or $3.69 for 2 concentrate cartridges.
Bathroom Cleaner/Degreaser-Starter pack-empty bottle with 2 cartridges is $4.89 or $3.69 for 2 concentrate cartridges.
Disinfectant Cleaner Degreaser-Starter pack-empty bottle and 2 cartridges is $5.69 or $4.79 for 2 concentrate cartridges.
Based in Toledo, JAWS is the first U.S. company to put super-concentrated liquid cleaners into a cartridge. This concept saves both space and waste because most existing household cleaners are 90-97% water. That means 10% or less of what's left in the bottle is actually the cleaning product. With JAWS, the active ingredient is in the cartridge. You simply add water to the bottle, insert the cartridge, screw on the sprayer and you're ready to clean.
Disclosure: I was not paid to do this review; although I was sent the product to try in my home and do a honest review.
Becky
Wife, mother, grandma, blogger, all wrapped into one person, although it does not define her these are roles that are important to her. From empty nesters to living with our oldest and 2 grandchildren while our house is rebuilt after a house fire in 10/2018 my life is something new each day.