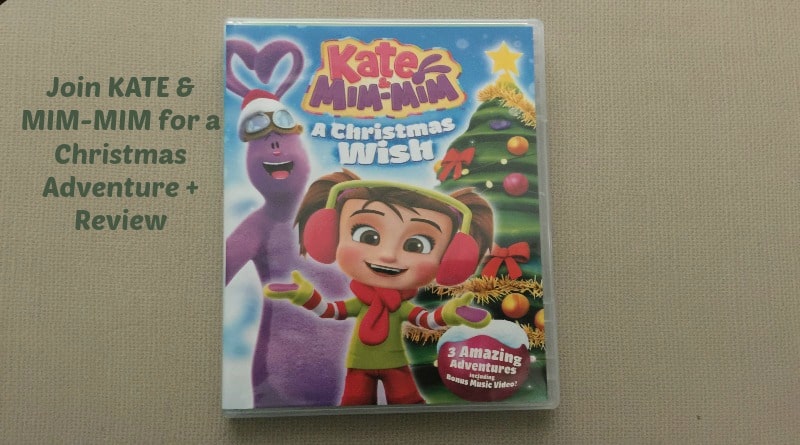 Kate & Mim-Mim: A Christmas Wish Review
*Disclosure-I received Kate & Mim-Mim: A Christmas Wish in exchange for this review, however, all opinions are 100% my own.
Let me start with how much my son and I enjoy Kate & Mim-Mim. When I received the opportunity to review A Christmas Wish, I couldn't wait to say yes! Once it came in the mail, it lived up to all of my expectations.
This movie comes with three different stories, all following the same winter theme. Don't judge me, but my son and I watched all three episodes in one day! It was one of our "veg out in front of the TV" days, made possible by Kate and Mim-Mim.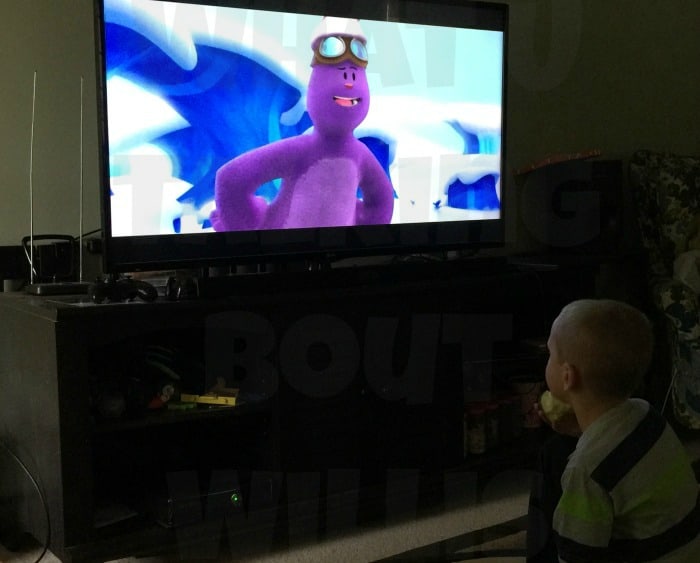 Jayce enjoyed the silliness of Mim-Mim and the other creatures from Mimiloo, while I loved the little lessons built into the episodes. My favorite episode was A Christmas Wish. In this episode, Kate shows what a good friend she is as she sacrifices something special to her to make the letter launcher work. Jayce's favorite episode was snow bowling. He's already planning on doing some snow bowling himself once we start getting snow. Hopefully, we have a few more months without it, but Jayce is ready if we get it early this year!
Overall, I would highly recommend watching Kate & Mim-Mim: A Christmas Wish. It's a great show for the whole family and this particular episode series is perfect for the start of winter.

JOIN KATE & MIM-MIM IN THE NEW DVD
"A CHRISTMAS WISH"
Available on DVD from Public Media Distribution, LLC October 4
Arlington, Va. – September 6, 2016 – Public Media Distribution, LLC announced today it is releasing three stories from the popular series "Kate & Mim-Mim" on the upcoming DVD "A CHRISTMAS WISH." Along with featuring three adventures, this DVD also includes a bonus music video called "Winter Wonderland."
In the story "A Christmas Wish," which is a special extended adventure, Tack's letter launcher is used to send Christmas wishes to Santa. After blasting off for the North Pole, the letter launcher malfunctions, landing in the wrong location and destroying the beautiful Christmas tree Kate and Mim-Mim decorated with their Mimiloo friends. With their Christmas tree ruined and no way to send their letters to Santa, can Christmas be saved? In addition to "A Christmas Wish," this DVD features two more exciting tales in which Kate and Mim-Mim go snow bowling, get stuck inside an ice cave, and try to find their friend Chilly in order to prevent the Winter Waterfalls from melting.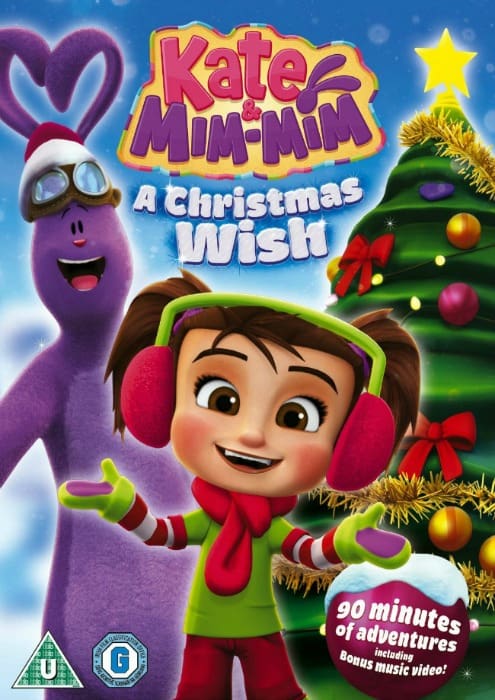 "A CHRISTMAS WISH" will be available on DVD October 4, 2016. The DVD run time is approximately 45 minutes and its SRP is $6.99. Additional information about the stories included within this DVD is below.
"A Christmas Wish" (extended adventure)
It's a stormy Christmas Eve and Kate worries that Dad won't get home in time to put the star on the Christmas tree. In Mimiloo, Kate tells her friends all about Christmas, and everyone is excited to send a wish to Santa Claus. But when Tack's letter launcher malfunctions, it looks like Christmas will be ruined!
"Snow Bowling"
Kate wants to build a snow fort, but there isn't enough snow in the yard. In Mimiloo, Kate, and her friends go snow bowling in the Winter Waterfalls. They use snowballs as bowling balls and snowmen for the pins. But when the gang slides down into an ice cave, Kate will have to think creatively to help them escape.
"Chilly the Snowman"
Kate's sad because her snowman is melting! In Mimiloo, it is a sweltering hot day so Kate, Mim-Mim, and their friends head to the Winter Waterfalls to cool down – only to find that all the ice is melting! To re-freeze the waterfalls, Kate will have to find Chilly the snowman who keeps the Winter Waterfalls cold, snowy, and frozen.
Inspired by a real-life little girl, "Kate & Mim-Mim" follows the fantastical adventures of five-year-old Kate, who, together with her toy rabbit Mim-Mim, travels to the fantasy world of Mimiloo where Mim-Mim comes alive as a larger-than-life playmate. In each story, Kate and Mim-Mim and their group of loveable friends discover exciting new places and set off on adventures, all in the hope of solving a puzzling problem Kate has encountered in the real world.
Exploring themes of friendship, adventure, and problem solving, "Kate & Mim-Mim" encourages children to use their imaginations and work together, believing no problem is ever too big to solve!
About FremantleMedia Kids & Family
FremantleMedia Kids & Family Entertainment (FMK), a division of FremantleMedia, is one of the most dynamic independent producers, licensors, and distributors of engaging and ground-breaking content in the sector. A worldwide leader in family entertainment, with offices in the UK, US, Australia and Asia, the division works with leading international partners to build global franchises that connect with children and families across multiple platforms and touch points.
FMKs varied and distinctive portfolio includes the smash-hit comedy action animation Danger Mouse, pre-school girls' sensation Kate & Mim-Mim and heroic boys' preschool property Tree Fu Tom. Its rich archive of family classics contains over 5,000 hours of programming including cult magazine show Rainbow, the original Danger Mouse and Count Duckula. FMK is part of FremantleMedia, one of the leading creators, producers, and distributors of TV entertainment brands in the world.
About Public Media Distribution, LLC
Public Media Distribution, LLC, is a leading media distributor both domestically and internationally. We offer high-quality, distinctive programs to our customers, including documentaries (The Sixties), dramas (Fortitude), and popular children's programming under the SkipRope brand (Kate & Mim-Mim) in multiple formats including DVD, Blu-ray, digital download, and digital streaming.
KATE & MIM-MIM: A CHRISTMAS WISH on Amazon
Street Date: October 4, 2016
Genre: Kids
Run Time: Approx. 45 Minutes
SRP: $6.99
The SkipRope logo is a trademark of Public Media Distribution, LLC.