Nickerbacher: The Funniest Dragon Book Review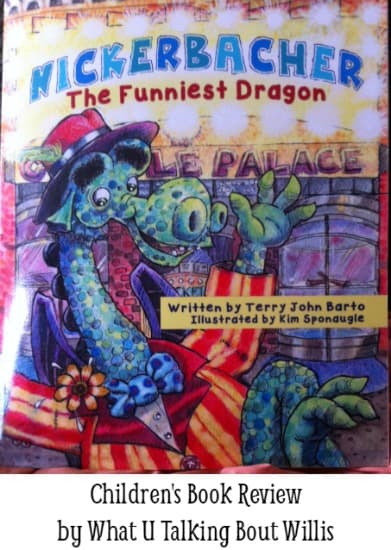 Becky
Newly middle-aged wife of 1, Mom of 3, Grandma of…

Nickerbacher: The Funniest Dragon Book Review
Disclosure: I was given a copy of this book in order to facilitate my review. All opinions are mine.
I have to say there is nothing like a cute story with a background meaning to it. When we were kids, we had the hopes and dreams of kids. We felt we could be anything we wanted to be, and then the next week it might be something different. Then it happens. We get older and all-of-the-sudden we are in high school; where there is now the pressure to "be something when you graduate".
Somewhere between that elementary child and the high school teenager, we lost our confidence to become what we wanted. We are swayed by either our parent, teachers and even sometimes friends. We are too often told, "it will cost too much money to be that", or "you need to do something that will make you money", "artists do not make money", "that can be your hobby" and so on. Moving on to Nickerbacher: The Funniest Dragon.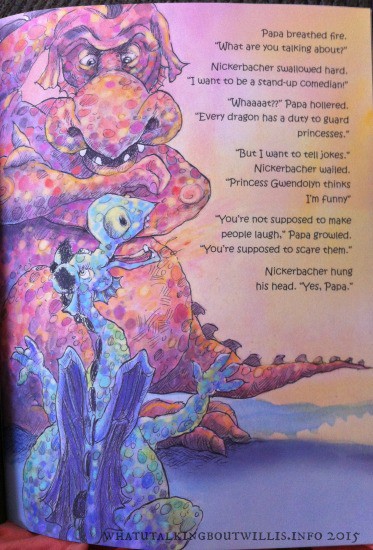 What I loved most about this book was the story behind cute dragon. Throughout the book it reiterates doing what you love, no matter what. Sometimes we may be born a dragon and should have dragon duties; when inside we are a meant to be a comedian. Dragons are meant to be fierce and scary, but who says that they can't be funny?
You and your child will really enjoy Nickerbacher: The Funniest Dragon. It encourages one to do what they love, even when possibly others do not think its the right path to take.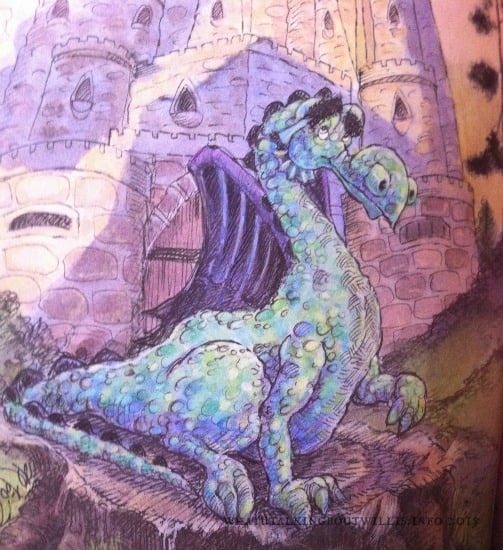 ---
New Children's Book Celebrates Fulfilling Your Dreams
Nickerbacher, The Funniest Dragon
Fires Into Stores March 23, 2015
LOS ANGELES (February 26, 2015) – What does it take to make your dreams come true? Passion? Practice? A willingness to defy your natural duty? For one loveable dragon, all this and more! Come meet author Terry John Barto's newest character in Nickerbacher, The Funniest Dragon, a 34 page color illustrated book with an SRP of $15.15 breathing fun for children ages 5-8 March 23, 2015. Nickerbacher will also be available as an eBook with the download price of $3.99.
Nickerbacher is a sweet-tempered, bushy-browed beast who spends his days guarding Princess Gwendolyn and dreams of being a stand-up comic — not exactly a profession for a dragon! He's true to his duty as a dragon – as dictated by his Papa – but wants only to make the world laugh. Gwendolyn is supportive and encouraging, telling him he needs to do what makes him happy. It isn't until the dashing Prince Happenstance comes along, ready for a fight, that they realize that instead of battling each other, they should do what's in their hearts and pursue their true desires (the Prince really wants to be a baseball pitcher). With a winning set at The Comedy Castle and his family's newfound support and pride, it's all laughter, happiness and dreams come true for the good-natured dragon!
With beautiful illustrations by Kim Sponaugle, Nickerbacher, The Funniest Dragon encourages young ones to dream big while laughing at Nickerbacher's silly jokes!
Nickerbacher, The Funniest Dragon is 34 pages and is available for a suggested retail price of $15.15. To order or for more information please visit http://nickerbacher.com. Nickerbacher, The Funniest Dragon is also for sale at www.amazon.com or www.barnsandnoble.com and available for download as an eBook.
About the author:
Terry John Barto has crafted dances and musical staging for more than 200 productions throughout the United States and abroad. His versatility ranges from Annie and Crazy For You to The Who's Tommy and West Side Story. Terry staged long-running shows for Princess Cruises and a variety of his choreography has been seen on CBS' The Bold and the Beautiful. As the Creative Director for Wings of Dreams Productions, he turned diverse ideas into screenplays for animation and toys. He has also written another children's book Gollywood, Here I Come! (Mom's Choice Award Winner and Story Monster Approved). For more information about Terry John Barto, please visit www.TjbKids.com.
Visit Terry on Twitter | Facebook
About the Illustrator
Kim Sponaugle, a graduate or the Art Institute of Philadelphia, started Pictures Kitchen Studios in 2007 and since has illustrated over 50 books for kids. Pictures Kitchen Studios has been honored to receive numerous awards including Mom's Choice, Pinnacle Book Award, CIPA EVVY and Reader's Favorite Awards. Visit http://www.picturekitchenstudio.com.
Follow Kim on Twitter | Twitter for Picture Kitchen | Facebook
Title Nickerbacher The Funniest Dragon
See Also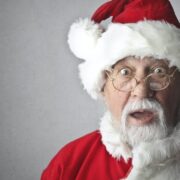 Category: Children; Ages 5-8
SRP: $15.15 eBook: Available for download for $3.99
Release Date: March 23, 2015
Length: 34 pages, color illustrated
ISBN: 978-1-4969-5454-1 (sc)
978-1-4969-5456-5 (e)
Published by: Author House LLC
Bloomington, IN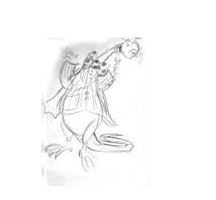 Becky
Newly middle-aged wife of 1, Mom of 3, Grandma of 2. A professional blogger who has lived in 3 places since losing her home to a house fire in October 2018 with her husband. Becky appreciates being self-employed which has allowed her to work from 'anywhere'. Life is better when you can laugh. As you can tell by her Facebook page where she keeps the humor memes going daily. Becky looks forward to the upcoming new year. It will be fun to see what 2020 holds.