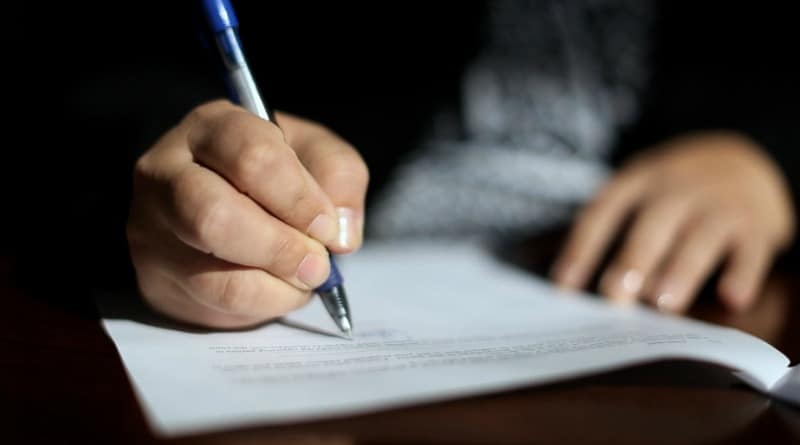 Becky
Wife, mother, grandma, blogger, all wrapped into one person, although…

Signing a lease does not have to be an ordeal. In fact, there is so much information related to the various types of leases and buildings that can be entered into that signing a lease can seem more complicated than necessary. When dealing with a commercial real estate in the United States, you can find leases that are protracted, lengthy, and complicated and ones that are short and very flexible.
In general, there are three types of leases that you might find in a commercial real estate – the ones offered by serviced office providers, ones offered through commercial real estate offices, and then those leased through private individuals through property managers. There are advantages and disadvantages to leasing all of them, but for your business to gain the advantage you have to know your business's needs and be able to predict how long you plan to stay in the property. To make sure you get the advantage in signing a lease, there are things that you can do to prepare, so when you do see office space for rent, you can actually go better armed to negotiate with landlords.
Let's take a closer look at the details and fine print so you can be aware of what you should do before signing a lease.
Rent Comps
Before signing a lease, make sure that the rents in the area are comparable with other offices in the space. This can be done simply by visiting any one of the commercial real estate sites online and plugging in the address. This is important because you do not want to spend more for leasing office space in the area than necessary, and if possible, it might be something that you want to renegotiate with the landlord. When looking at the rental price, make sure that it is appropriate for the building type and its construction.
Amenities Included In The Space
Many spaces come with the utilities, water, and cable included, which is great, but it also means the rent is going to be higher. If these amenities are not included, the rents tend to be lower. Furthermore, you want to make sure you know exactly what areas are a part of your rental and which ones are not.
This information is important in terms of determining what the renter is responsible for and which items they are not responsible. The lease should clearly tell you what areas are considered common areas, and which ones are not. Other considerations are related to ensuring the property and whether it is covered in the lease, in addition to any property taxes that might be included as a part of the rent.
Lease Length
Your standard office lease through a commercial leasing company might ask you to commit to at least a year, which is not long. Other lease terms can last between five and seven years, which can be lengthy. The upside to longer leases is that landlords might reduce the rent as an incentive to keep you in the place, but again if your business is a start-up and you are not sure of whether you are going to remain in the space, committing to a longer lease might not be to your advantage.
There are alternatives to the standard office lease, though. Serviced office providers can lease fully-furnished offices to people who are on a budget. Many times these offices sit in prestigious locations and are month-to-month.
Basic Considerations For Leasing
Many commercial leases are so complicated you need a real estate lawyer to navigate the process. For businesses who want to keep it simple, consider your serviced office as an alternative because many of these spaces look just like offices you might see in major city skyscrapers. The best way to prepare for entering any contract is through preparation, and the commercial lease is no different.
Becky
Wife, mother, grandma, blogger, all wrapped into one person, although it does not define her these are roles that are important to her. From empty nesters to living with our oldest and 2 grandchildren while our house is rebuilt after a house fire in 10/2018 my life is something new each day.