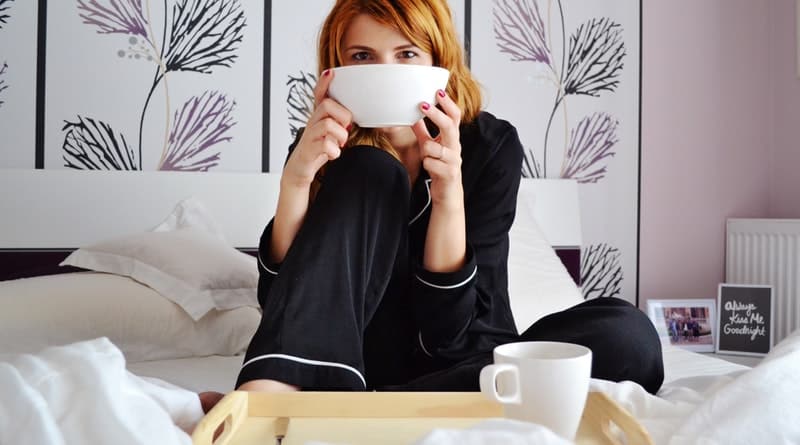 Becky
Wife, mother, grandma, blogger, all wrapped into one person, although…

"Both you and your partner have spent many happy years together, which is why you will want them to grin from ear-to-ear on your anniversary. To ensure he or she has a wonderful day, start by getting them an anniversary card on this website, and then surprise them with one of the following ideas for the perfect anniversary."
Treat Your Spouse to Breakfast in Bed
Show your spouse how much you care on the morning of your anniversary by surprising him or her with breakfast in bed. For instance, you should treat them to their favorite dish, which could be maple syrup and pancakes, a cream cheese bagel, or freshly baked pastries. Don't forget to add a glass of orange juice or champagne to toast many wonderful years together.
Buy Event Tickets
Does your husband love sports? Or maybe your wife loves music or theatre? Whatever their interests, you can guarantee there will be an upcoming event they will love. So, tickets to a big game, theatre show, or concert could be the perfect gift for your spouse on your special day, or you could even enjoy the experience together on the day of your anniversary. Find the best event tickets at ticketsales.com.
Make Your Spouse's Dream Come True
Prove to your partner how much you listen to them by making one of their dreams come true on your anniversary. For example, you could book them a vacation to their dream destination, or you could buy a bucket list activity, such as a skydive or racecar experience. It will show your partner how much you have been listening all these years, which will make them love you even more.
Romance Your Soul Mate
Your anniversary should be the most romantic day of the year, and it's up to you to ensure it is. So, sweep your partner off their feet by dimming the lights, turning on romantic music, burning beautifully-scented candles, and cooking up a feast for your partner. You can trust they will appreciate all the effort you have made to make your anniversary special, and it will help you both to reconnect.
Propose Again to Your Partner
Are you celebrating a landmark wedding anniversary? Why not take the opportunity to get down on bended knee once again to your partner? You can guarantee your partner will be overjoyed when you present them with an eternity ring and ask to renew your wedding vows. It will help to keep the spark in your relationship, and you could also celebrate your everlasting love this time surrounded by your adult children.
Make a Scrapbook
While flowers and chocolates are nice, they are a little bit cliched. If you really want to present your partner with a romantic present, you should make him or her a scrapbook that features photos of your most memorable moments together throughout the years. It's bound to bring a tear to their eye, and it will be one present they will treasure forever.
Have you successfully surprised your partner? Share your romantic stories and ideas in the below comment section.
Becky
Wife, mother, grandma, blogger, all wrapped into one person, although it does not define her these are roles that are important to her. From empty nesters to living with our oldest and 2 grandchildren while our house is rebuilt after a house fire in 10/2018 my life is something new each day.