Protecting Your Family Finances If You're Too Sick To Work
Becky
Newly middle-aged wife of 1, Mom of 3, Grandma of…
You're young, fit and healthy, nothing's going to happen to you, right? You could very well be wrong. Did you know that over a quarter of today's 20-year-olds will be unable to work due to disability during their careers? (Source: U.S. Social Security Administration Basic Facts, 2017).
That's a scary figure. If you are raising a family, you need a steady income and being unable to work just isn't an option. But sometimes the unexpected does happen and you may be unable to work for a period of months or even years.
The best thing you can do is prepare yourself and your family finances to cushion the blow, should you become ill or injured.
Find Out If You're Entitled To Compensation
If you are unable to work due to an accident, you need to establish whether someone else is liable for your injury. For instance, if you were injured as a result of a car accident, you need to seek specialist advice from a personal injury lawyer to see if you are able to claim compensation from the party at fault. There are over six million car accidents every year in the US alone.
If you were injured at work, or as a result of your employment, you may be able to claim on your employer's liability insurance.
Build Up Your Contingency Savings
It can be hard to put money aside when you have a family. Budgets are tight and money has to go a lot further than ever. But putting aside some money to cover basic family costs is essential to provide some cover against the unexpected.
Try and aim to save up enough money to cover at least 6 months of expenses. Find a savings account with a good rate of interest so that your money can work for you while it's in there.
If money is tight, look at your budgets to see where you can make savings on bills and unnecessary purchases.
Don't dip into these savings unless you absolutely have to and build them back up again as soon as you are able to. It might be tempting to try and invest it to get a better return but keep this pot of money separate and easily accessible so that you can use it when you really need it. Once you've saved up to your target amount, then you may want to invest in higher-risk/higher reward opportunities.
Make Sure You Have The Right Insurance
Having the right insurance policies in place can protect you from an avalanche of additional bills and costs.
Medical insurance – you'll almost certainly be racking up medical bills if you are unable to work due to disability. Having good insurance in place will give you peace of mind.
Disability protection – protect your paycheck with this specialist insurance that will pay out a percentage of your income while you can't work.
Liability insurance – if you are injured due to an accident that you are liable for, you need liability insurance in place to protect you from lawsuits and compensation claims. Just as you would seek compensation if you weren't at fault, other people will too.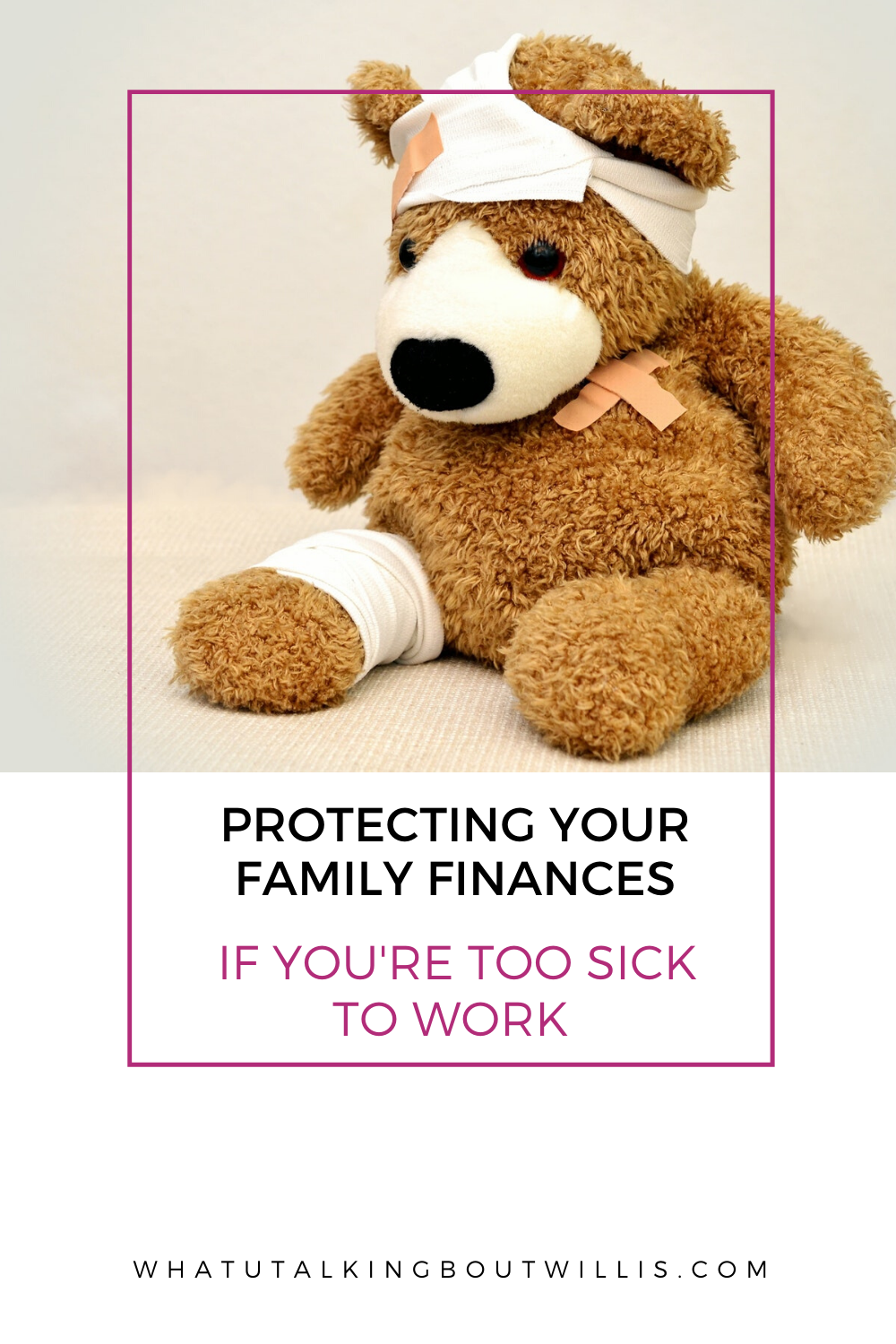 Becky
Newly middle-aged wife of 1, Mom of 3, Grandma of 2. A professional blogger who has lived in 3 places since losing her home to a house fire in October 2018 with her husband. Becky appreciates being self-employed which has allowed her to work from 'anywhere'. Life is better when you can laugh. As you can tell by her Facebook page where she keeps the humor memes going daily. Becky looks forward to the upcoming new year. It will be fun to see what 2020 holds.