Becky
Wife, mother, grandma, blogger, all wrapped into one person, although…


Q&A's and Clips – Delivery Man on Blu-ray combo pack 3/25
Delivery Man arrives on Blu-ray, DVD, Digital and On-Demand on tomorrow, March 25th. Featuring Vince Vaughn, Chris Pratt and Cobie Smulders, this feel-good release delivers bonus materials including behind-the-scenes footage and bloopers. We have Q&A's from Vince Vaughn, Chris Pratt and Cobie Smulders, as well as clips available below.
Bonus Clip: Deleted Scene
"Yo No Soy David Wozniak"
"Guardian Angel"
"What Did You Guys Think?"
"Do You Have a Stroller for 533 Children?"
"Reactivate My License"
"Father On Probation"
"I Think I Want a Kid"
"I Don't Have Mental Problems"
If you would like to read the Q&A's on Vince Vaughn, Cobie Smulders, and Chris Pratt, you can download the links below:
DON'T MISS VINCE VAUGHN, COBIE SMULDERS & CHRIS PRATT IN THE OUTRAGEOUS AND HEARTWARMING STORY ABOUT AN AFFABLE, MIDDLE-AGED UNDERACHIEVER WHO FINDS OUT HE HAS FATHERED 533 CHILDREN
Delivers on Blu-ray™, DVD, Digital and On-Demand on March 25, 2014
Film Synopsis: In this heartwarming comedy, underachiever David Wozniak (Vince Vaughn) learns he's actually an overachiever — he's fathered 533 children via donations made twenty years earlier! David soon discovers that the shock of his life might just be the best thing that's ever happened to him. Along the way he discovers not only his true self, but also the father he could become. Also starring Chris Pratt and Cobie Smulders — and complete with bonus materials, including behind-the-scenes footage — it's a feel-good movie that really delivers.
Cast: Vince Vaughn (Wedding Crashers, Couples Retreat) as David Wozniack; Cobie Smulders (Marvel's The Avengers, TV's "How I Met Your Mother") as Emma, David's Girlfriend & Chris Pratt (Moneyball, The Five-Year Engagement) as Brett, David's Best Friend
Executive Producer: Scott Mednick (300, We Are Marshall, Superman Returns)
Director & Writer: Ken Scott (Starbuck)
Release Dates: March 25, 2014 (Direct Prebook: 1/28; Distributor Prebook: 2/11)
Available Formats: 1-Disc Blu-ray, 1-Disc DVD, Digital HD/SD & On-Demand
Bonus Features: Building Family (Blu-ray & Digital)
Vince Vaughn: Off The Cuff (Blu-ray & Digital)
"I Got The Part" (Blu-ray & Digital)
Bloopers (Blu-ray, DVD & Digital)
See Also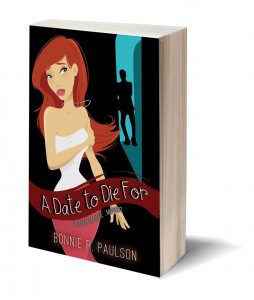 Deleted Scene: You Are Under Arrest (Blu-ray, DVD & Digital)
*Digital bonus offerings will vary per retailer
Feature Run Time: Approx. 105-minutes
Rated: PG-13 (for thematic elements, sexual content, some drug material, brief violence and language)
Aspect Ratio: Blu-ray: 1080p High Definition / 1.78:1
Sound: English 5.1 DTS-HDMA, English DVS 2.0 Dolby Digital, French and Spanish 5.1 Dolby Digital Language Tracks
Languages/ English SDH, French and Spanish Subtitles (applies to film content only)
Subtitles: English Captions for the Deaf and Hearing Impaired
To learn more visit: Our Facebook page @ www.facebook.com/DeliveryManMovie
Follow us on Twitter at @ twitter.com/deliverymanfilm
# # #
© 2014 DREAMWORKS II DISTRIBUTION CO., LLC and TWENTIETH CENTURY FOX FILM CORPORATION
Becky
Wife, mother, grandma, blogger, all wrapped into one person, although it does not define her these are roles that are important to her. From empty nesters to living with our oldest and 2 grandchildren while our house is rebuilt after a house fire in 10/2018 my life is something new each day.