I received Shaun the Sheep: Seasons 3 and 4 in exchange for this post; however, all opinions are 100% my own.
I love a good laugh, which is why I was so excited to get Shaun the Sheep: Seasons 3 and 4. This DVD was so fun to watch. Both my son and I were laughing along with Shaun and his friends on the farm. Are you thinking about watching it too? Here are a few reasons why I enjoyed the movie so much.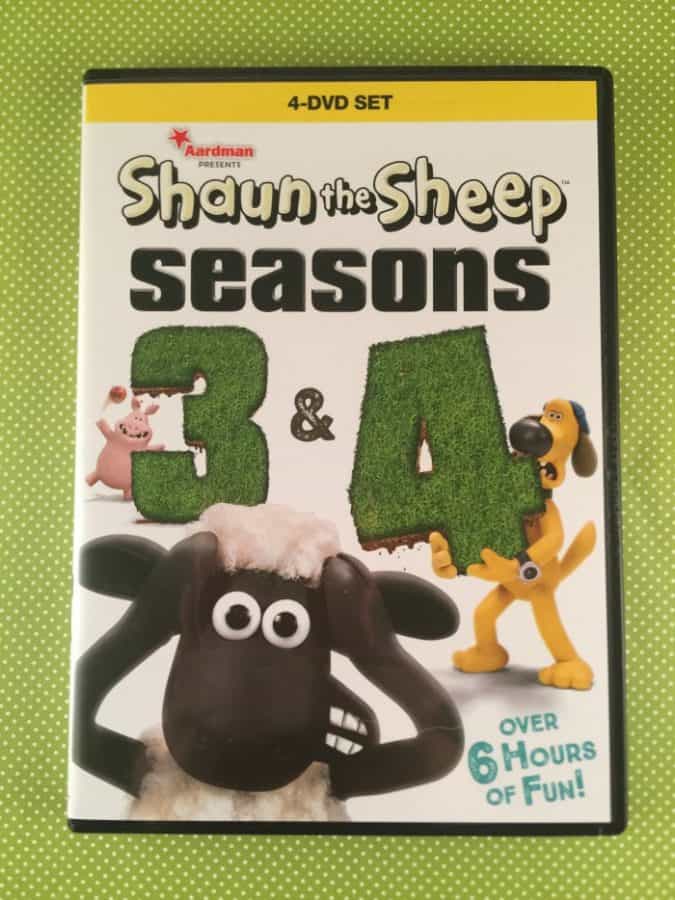 It's Hilarious
Shaun the Sheep: Seasons 3 and 4 is hilarious! Each episode has such a funny story line that you'll be laughing for hours. My son and I couldn't wait to see what else would happen with Shaun and his farm friends.
It's Family Friendly
Oftentimes, I find that there are a lot of movies and shows that my son and I can't watch together. All too often, the movie is inappropriate for kids or is too boring for adults. This is not the case with Shaun the Sheep: Seasons 3 and 4. Both you and your kids will enjoy this show, making it the best family-friendly show to watch this year!
I would highly recommend watching Shaun the Sheep: Seasons 3 and 4 with your family. You're sure to love it just as much as my son and I did.
Street Date: 2/7/17
DVD SRP: $19.98
PROGRAM DESCRIPTION
Join the adventures of the hilariously mischievous sheep that audiences of all ages love when Shaun the Sheep: Seasons 3 and 4 arrives on DVD and Digital HD February 7 from Lionsgate. Be sure to catch up on the family-friendly, slapstick comedy featuring Shaun and his silly farm friends. With over six hours of fun in 50 episodes across two seasons, the 4-disc Shaun the Sheep: Seasons 3 and 4 DVD set will be available for a great value at the suggested retail price of $19.98.
OFFICIAL SYNOPSIS
Shaun, the world's favorite little sheep, returns with even more farm-tastic misadventures in Seasons 3 and 4.
PROGRAM INFORMATION
Year of Production: 2012/2013
Title Copyright: © and ™ Aardman Animations Limited 2016. 'Shaun the Sheep' (word mark) and the character 'Shaun the Sheep' are trademarks used under license from Aardman Animations Limited. All rights reserved.
Type: TV-on-DVD
Rating: TV-Y7
Genre: Family, Comedy, Animation
DVD Closed Captioned: N/A
DVD Subtitles: N/A
Feature Run Time: 364 minutes
DVD Format: 16×9 Widescreen 1.78:1 Presentation
DVD Audio: English 2.0 Dolby Digital Audio