Why Staying in a Villa is The Best Way to Enjoy your Holiday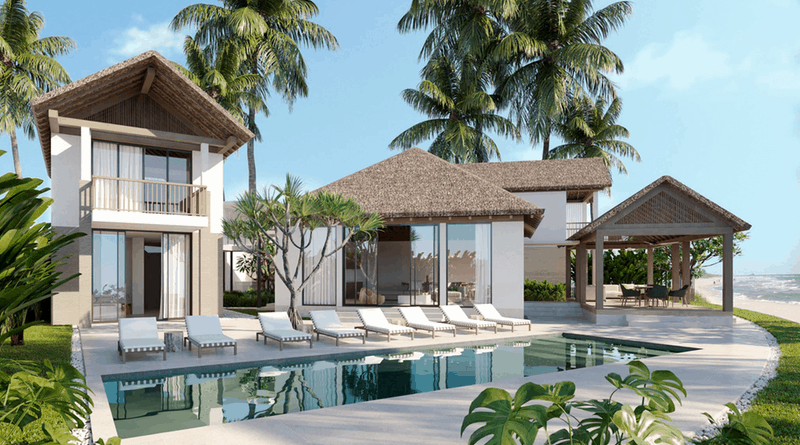 Becky
Newly middle-aged wife of 1, Mom of 3, Grandma of…
Many people are happy to stay in a hotel when they're on holiday but they could be missing out. While hotels are generally quite good in terms of price they do lack the personal experience that comes with staying in a villa found at Luxuryretreats.com.
Let's take a close look at why staying in a villa is the best way to enjoy your holiday:
You Have a Lot of Privacy
One of the best things about staying in a villa is the amount of privacy it affords you. You can even stay in your pajamas while you eat your breakfast. You don't have to see anyone else apart from those who are staying in the villa too. If you're a private person or you just want a quiet holiday you'll love the privacy that staying in a villa gives you.
You can Get Great Value for Money if you Fill the Villa
While villas may seem quite expensive at first glance they can sleep a lot of people. You can, in fact, sleep 12 or more people, depending on where you're staying. This means that if everyone pays their fair share you'll find the villa works out to be cheaper per person than you originally thought.
This is great news for those who want to go away with a group of people. It means you don't have to walk the length and breadth of the hotel just to meet up with your friends and family. What's more, is you'll also have the chance to share in the sheer luxuriousness of the villa.
They're Great for a Celebration
If you plan to celebrate something special then staying in a villa can be a whole lot of fun. Wherever you choose to stay you can be greeted by a stunning sunrise every morning or a beautiful sunset in the evening. A villa can be a great place for you to celebrate a special occasion making it even more special.
You Don't Have to Eat Out Every Day
If you stay in a hotel it's highly likely that you will eat out every day. Some hotels do have a few restaurants but their menu is usually quite limited and expensive. If you are fortunate enough to stay in a villa you can buy food from the local shops and cook your own meals. Not only will making your own meals work out cheaper but you'll also be supporting local businesses.
If you don't want to eat at 'Home' and you'd rather not spend a lot of money on a meal in a restaurant you could always visit a deli that makes up sandwiches. This is usually a cheap but tasty option to go for and it can add a bit of variety to your meals.  
Book Early
When you book a villa in advance you're likely to save more money than you would if you waited. For example, booking a villa six months before your holiday is likely to be a lot cheaper than if you booked it a few months before your stay. This means you can potentially get that 12-bed villa for a lot less than you thought.
You can Stay Just About Anywhere
There are villas available in a wide range of place from Tuscany to Jamaica and Mexico to Hawaii. This means you have a lot of choices and you aren't limited to staying in a 3-star hotel in the middle of a busy city. You can stay somewhere very quiet in an amazing destination that's simply beautiful. You are not limited to staying near a beach or a water park, you can stay out in the country or on the edge of a town.
See Also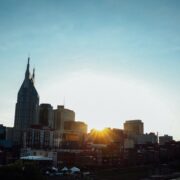 You Can Still Save Money
While staying in a villa may seem quite expensive to some you can still save quite a bit of money. There are many opportunities for you to save some cash, you just have to know how.
– Choosing the right flight
Choosing a flight can determine how much money you save. You don't have to travel first class even if you're staying in a fancy villa. Opt to travel in economy class and try to book as far in advance as you can. Fly into the closest airport to your destination if the price is good but be prepared to land elsewhere and hop on a train should you need to.
– Hire a car
Hiring a car usually works out to be so much cheaper than if you jumped in a taxi or on a bus. You can travel as and when you please without breaking the bank. It's likely that you'll be tempted to travel here and there if you have access to a car. Why not find out who the local hire car companies are and see if you can get a good deal? If you book far enough in advance you may get a great deal and your choice of vehicle.
Staying in a villa is the best way to enjoy your holiday. A villa holiday is a lot more personal and you can enjoy a lot of privacy. You can travel with a large group of people and still save a nice bit of cash. Villas are also ideal if you are celebrating something, adding that special touch to your time away. If you have the chance to stay in a villa you should, it really is quite wonderful.
Becky
Newly middle-aged wife of 1, Mom of 3, Grandma of 2. A professional blogger who has lived in 3 places since losing her home to a house fire in October 2018 with her husband. Becky appreciates being self-employed which has allowed her to work from 'anywhere'. Life is better when you can laugh. As you can tell by her Facebook page where she keeps the humor memes going daily. Becky looks forward to the upcoming new year. It will be fun to see what 2020 holds.