How to Take Your Bathroom to the Next Level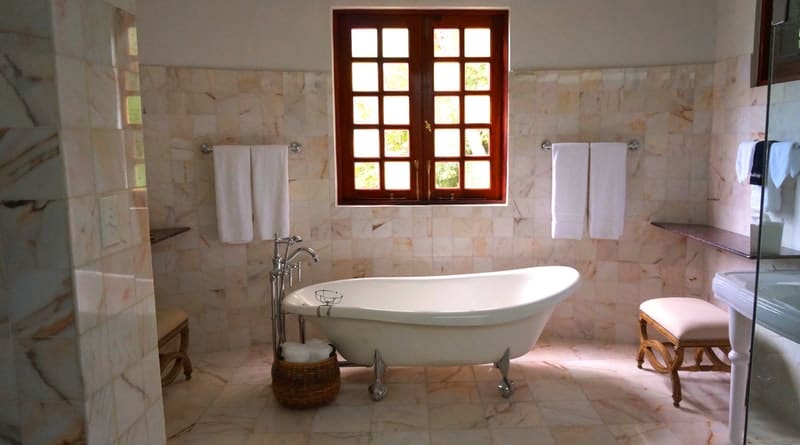 Becky
Newly middle-aged wife of 1, Mom of 3, Grandma of…
The bathroom is the most important room in your home, so if yours isn't up to scratch right now, it's about time you made some changes to it. Taking your bathroom to the next level shouldn't be put off until later, so take action today. Your bathroom will soon become a source of pride to you and your home rather than a source of shame, and that's exactly what everyone wants.
Sure, making big changes to any room in your home is difficult and hard work, but that doesn't mean that the effort isn't worth making. But where do you start when you want to overhaul and revitalize your bathroom? There are many answers to that question, so read on to get some helpful ideas.
An Impressive Light Fixture
The light fixture in your bathroom should make a statement and immediately add something to the general aesthetic you're going for with the design of the room. There are so many impressive options and ideas out there for you to explore with your light fixture, so don't have any inhibitions when it comes to making your decision. Some people even decide to add a chandelier to their bathrooms, so don't be afraid to think outside the box.
Updated Flooring
If it's been a long time since you updated and upgraded the flooring in your bathroom, now is the perfect time to do it. You have two main options to choose between when it comes to doing this: hardwood or tiles. Both of these options can look good and work well if you get them right. Tiles give you a chance to work different patterns into the flooring, but hardwood is timelessly classy, so it's a difficult decision to make.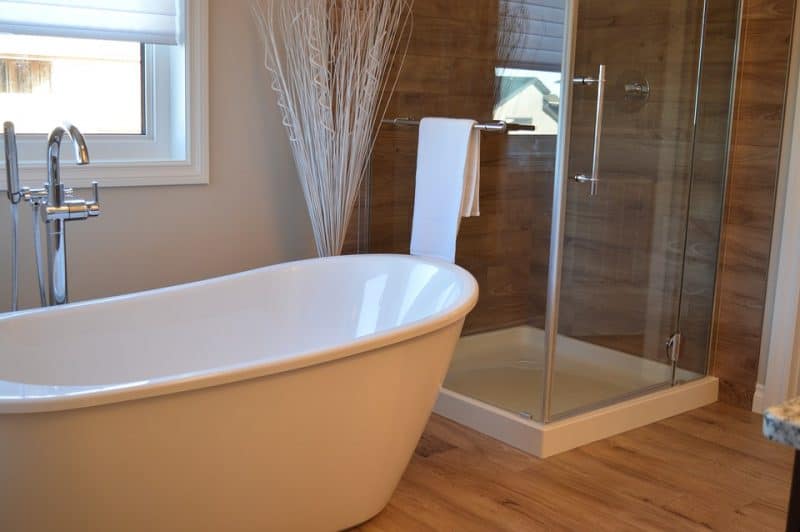 A Freestanding Bathtub
There are few things more enjoyable than lying back in the perfect bathtub and enjoying a long soak. That's why you should invest in a new bathtub that looks great and functions exactly as you need it to. Places like Homa Spa Select sell freestanding bathroom, and these look great in a modern context. They're simple, easy to install and enjoyable to relax in, so make sure that you start comparing the options on the market right away.
A Spa Shower
Just as important as your bathtub is your shower. If you want to have an invigorating shower that makes you feel refreshed and squeaky clean when you get out, you need a top of the range spa showers. These are not all incredibly expensive, so don't assume that they're out of your price range. If you have room for a more spacious shower in your bathroom, you should definitely make the most of that fact because it will allow you to install a grander shower.
Good Ventilation
This might not be the most glamourous aspect of your bathroom, but it is undoubtedly one of the most important aspects, so don't underestimate your ventilation system. Too much hot steam in your bathroom without any proper system for ventilation in place will eventually cause damage to the inside of the room. With a strong ventilation system in place, you won't have to worry about any of that, so don't hang around; get it fixed today.
Well Thought Out Patterns
Patterns shouldn't be omitted from your bathroom interior design, so don't assume that your room needs to be functional and plain. Many bathrooms do look that way, but that doesn't mean that yours does too. Think about adding interesting patterns to your bathroom; there are multiple ways to do that. You can choose a wallpaper that brings some life and vibrancy to your walls, or you could choose art or a flooring that offers a nice pattern.
Modern Faucets
Modern faucets from allorausa.com would give your bathroom the best look if it's currently looking out of date. For example, if you have a sink that you can't afford to replace, simply replacing the faucets instead will provide you with the change you're looking for. It's a cheap way to make your bathroom look nicer and more modern than it does right now, so make sure you give this trick a try.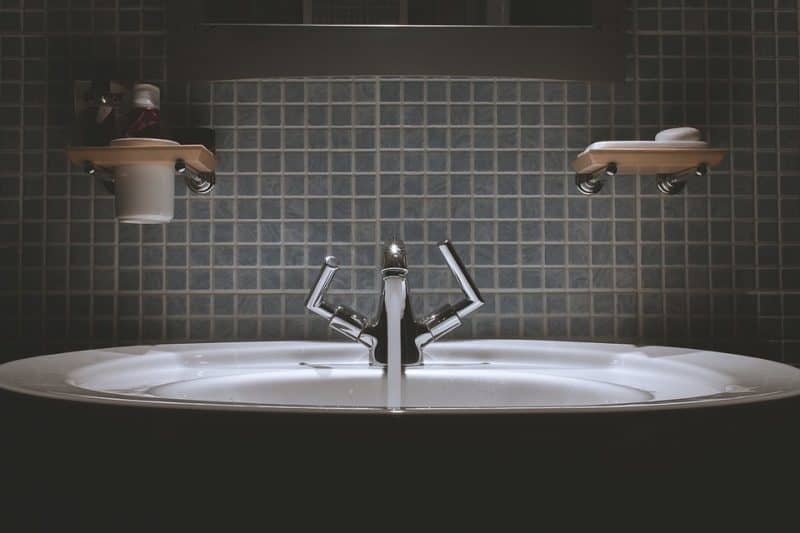 Once your bathroom has all of these key things in place, you'll be able to make the most of it and enjoy your bathroom each and every day. Most people only go to their bathroom when they have to, not when they want to. But if you have all of these in place, you'll find yourself wanting to spend more time soaking in the tub.
Becky
Newly middle-aged wife of 1, Mom of 3, Grandma of 2. A professional blogger who has lived in 3 places since losing her home to a house fire in October 2018 with her husband. Becky appreciates being self-employed which has allowed her to work from 'anywhere'. Life is better when you can laugh. As you can tell by her Facebook page where she keeps the humor memes going daily. Becky looks forward to the upcoming new year. It will be fun to see what 2020 holds.