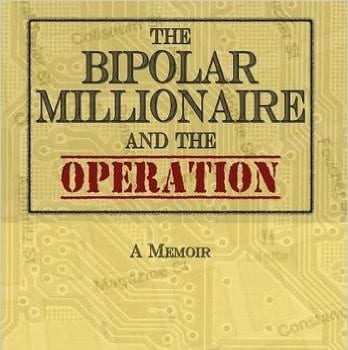 Becky
Wife, mother, grandma, blogger, all wrapped into one person, although…

Everyone who has loved ones with Bipolar Disorder or those who are struggling…..
This is a must read for anyone who has been diagnosed with Bipolar Disorder or who has anyone in their life with Bipolar Disorder. All mental illness come with some type of stigma, so doing away with the stigma of mental disorders is a theme throughout the book. Everyone could benefit from the overall tone and courage displayed throughout the authors life.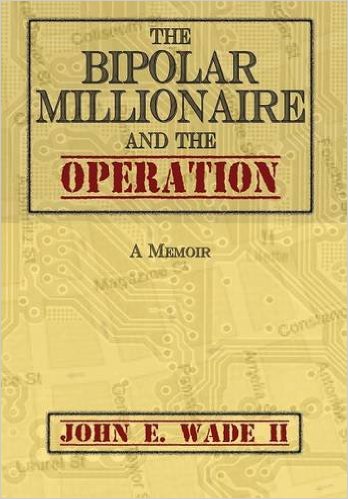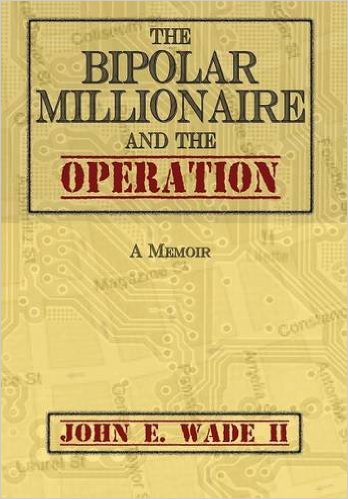 I found John Wade's life very interesting. His insightful memoir of his struggles with bipolar disorder while the "Operation" guides his existence and spiritual journey.
John takes the reader through his life as a person suffering with bipolar disorder and all that implies: the discrimination, internalized stigma, thoughts of suicide, episodes of depression and mania, hospitalizations and more. While dealing with his disease, a group he calls the Operation with its grand experiment controls much of his life. During its research, he has maintained a positive attitude. John has great self-worth, optimism, generosity, and spirituality clearly shows in his writings. During the entirety of the book you are aware of his resolve and strength of purpose. He tells about his life with honesty as well as heart and intelligence.
John Wade's experiences with bipolar disorder and his "cure" should give heart to anyone with the disease and teach the importance of kindness, patience, and respect from those of us who know anyone with the disease.
When I first heard about this book, I just knew I had to read it. I was diagnosed with Bipolar Disorder over two years ago. It actually took hearing 4 doctors come to the same diagnosis for me to believe it. I felt I was 'too strong' to have bipolar disorder and I wouldn't admit it. Until I finally realized being diagnosed as bipolar did not define who I was, but a condition I have. I am on medicine but my life is more controlled than it once was. Things that I do or used to do make more sense now. I appreciate John Wade's willingness to write this book. It helps show that it isn't something to fear but to learn more about and have more of an understanding.
Thank you, John for writing this, it truly touched my heart as well as my soul.
Disclosure: *I was given a copy of The Bipolar Millionaire and the Operation in order to facilitate my review. All opinions are my own.
---
Publisher: Sunbury Press (July 20, 2015)
Category: Memoir, Health, Fitness & Dieting, Mental Health, Bipolar
Tour Date: Oct & Nov, 2015
ISBN: 978-1620066034
Available in: Print & ebook, 174 Pages on Amazon
John E. Wade II, retired CPA, author, investor, television producer, and philanthropist, reveals in his memoir, The Bipolar Millionaire and the Operation, his personal struggle with bipolar disorder and his experience being the focus of an all-encompassing and benevolent entity he calls the Operation.
Wade takes the reader through his family experiences, political aspirations and beliefs, spiritual journey, relationship trials and errors, and battle with mental illness, as well as writes about how he feels he has been cured of the detrimental aspects of bipolar disorder.
With the help of a unique and powerful network he calls the Operation, and through religious beliefs, personal perseverance, and the help of friends, family, and his mental health professionals, Wade lives an active, creative, and successful life.
His memoir doesn't end with contentment at achieving a balance in his life, however. Instead, Wade expresses a determined vision for the future, aiming to assist humanity in what he describes as achieving heaven on earth through his writing, political and spiritual endeavors, as well as through being the focus of the ever-pervasive Operation.
Praise for How To Achieve Heaven On Earth by John E. Wade II:
"These essays encourage readers to reflect on their own means of achieving peace in their lives, making a fine addition to any general lending library!"-Midwest Book Review
"A fascinating octopus of a book on global change, reaching in all directions at once."-Library Journal
About John E. Wade II:
Bronze Medalist of the 2014 Living Book Award in the category of Social Activism/Charity, John E. Wade II, born in Decatur, Alabama and longtime New Orleans resident, is a philanthropist, an investor, and a retired accountant, who is an active member of his church.
Wade began writing in 1998 and has published many essays, blogs, and book reviews, as well as one book filled with his own essays, Deep Within My Heart, and three books that he has co-authored: How to Achieve a Heaven on Earth, Glimpses of Heaven on Earth, and Ronald Reagan's Wisdom for the Twenty-First Century.
In his free time Wade likes to travel the world and learn about other cultures. He also enjoys exploring his hometown of New Orleans, enjoying the unique food, architecture, and music. Wade also regularly attends New Orleans Saints games as well as football games at Mississippi State University, where the Davis Wade Stadium was named after his father.
Website: www.JohnEWade.com
Facebook: https://www.facebook.com/jwadeii
Twitter: https://twitter.com/JohnEWadeII
Goodreads: https://www.goodreads.com/JohnEWadeII
Buy The Bipolar Millionaire and the Operation by John E. Wade II:
Amazon
Barnes and Noble
Book Depository
Sunbury Press
Becky
Wife, mother, grandma, blogger, all wrapped into one person, although it does not define her these are roles that are important to her. From empty nesters to living with our oldest and 2 grandchildren while our house is rebuilt after a house fire in 10/2018 my life is something new each day.