Thinking Outside the Box to Keep the Kids Entertained This Summer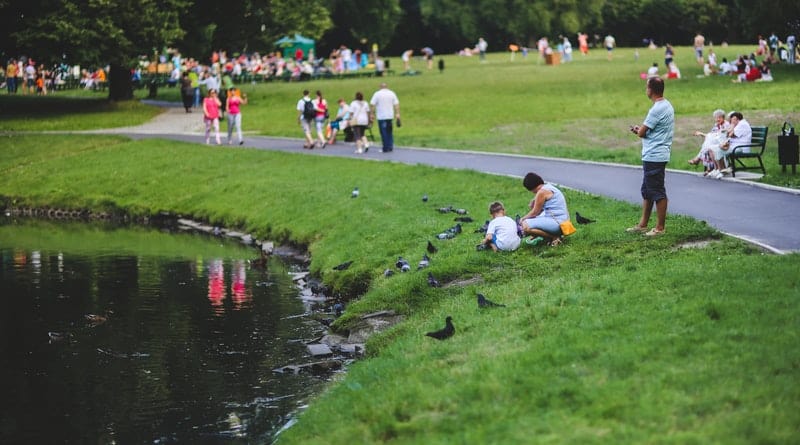 Becky
Newly middle-aged wife of 1, Mom of 3, Grandma of…
The summertime: great for the first few weeks, a drag as the weeks come on. For parents and their kids alike, the annual summer break from school never seems to live up to expectations. Parents think they're going to take their kids to see all these cool things, but they never take them anywhere. Kids think they're going to have the time of their lives away from school, but they miss their friends a week in. Yes, summertime isn't all it's cracked up to be… but it can be.
You can make this summer the best you and your kids have ever seen. How? By thinking outside the box, of course! To see some of the best, most unordinary summer actives to keep the kids entertained this summer, make sure to read on.
Escape the boredom by getting lost in an escape room
You have probably never been in an escape room, and your kids have definitely never been in one, and that's why they are the perfect thing to do this summer. By heading to one of these rooms, which could be the Breakout Escape Room Washington DC, you and your family could get lost in hours of fun.
In an escape room, you would all have to work together to follow clues and solve puzzles to, well, escape! So, as you can tell, you wouldn't have to worry about anybody getting bored.
Treasure hunt using technology
You may fear your kids spending the whole summer glued to their various technological devices, but banning the technology will do more harm than good. Well, banning something your kids enjoy, at a time when they're supposed to be enjoying themselves, spells disaster, doesn't it? Instead, you should meet your kids halfway. You should meet your kids halfway, to save on hassle an tantrums, by taking them outside and pushing them to use their technology to treasure hunt.
By embracing Geocaching, for instance, you and your kids can go out into the big, wide world and start finding virtual treasures that others have hidden. You can use your smartphones for such a venture, and when you do, you'll end up having hours of fun. Or, you could always get back on Pokemon Go?
Become tourists… in the place that you live
You don't only have to jet off across the world to be a tourist, you know. Yes, it's true, you can do the whole tourist thing in your hometown.
This might not strike you as thinking outside the box, but if you really think about it, it really is. Have you ever actually taken the time to show your kids around the town they live in? Have you ever opened their eyes to all the wondrous landmarks that live right on their doorstep? When you do, you'll keep them entertained all day long, and you'll do so in a cost-effective manner. So, get on that bus, get into town, and get showing your kids all the things they've seen before, but never actually seen before. Hey, you might even see something you've never seen before, as well!
The summer break is fast approaching, so now's the time for you to get all your summer plans into place. When you come to doing so, make sure to remember to think outside of the box.
Becky
Newly middle-aged wife of 1, Mom of 3, Grandma of 2. A professional blogger who has lived in 3 places since losing her home to a house fire in October 2018 with her husband. Becky appreciates being self-employed which has allowed her to work from 'anywhere'. Life is better when you can laugh. As you can tell by her Facebook page where she keeps the humor memes going daily. Becky looks forward to the upcoming new year. It will be fun to see what 2020 holds.