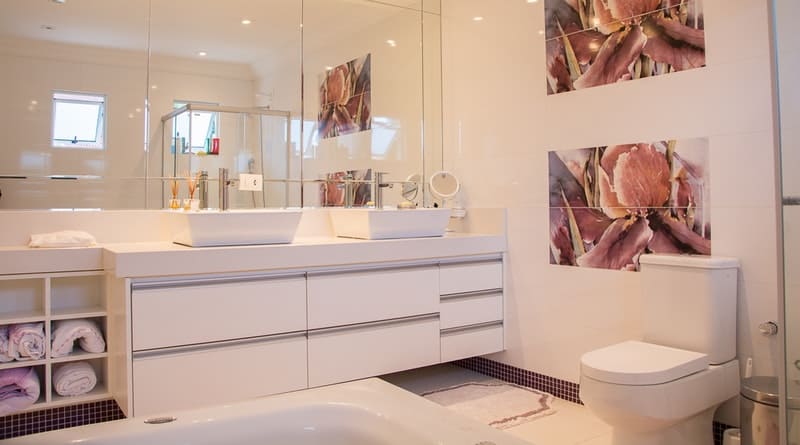 Becky
Wife, mother, grandma, blogger, all wrapped into one person, although…

Cleaning the bathroom is perhaps one of the most undesirable chores for most people. It can get smelly and musty real quick in there, and because many of the surfaces get wet at some point, the entire bathroom is prime breeding ground for mold and mildew.
But the fact remains that you have to keep your bathroom clean. If not, then you'll be compromising the health and safety of everyone who uses it. Here are some tips to keep your bathroom and toilets clean and smelling fresh.
The Sink
Soap scum, hardened toothpaste stains, and excess hair products are just a few of the things you have to contend with when cleaning your bathroom sink. Thankfully, they are rather easy to deal with using some all-purpose bathroom cleaner or even the trusted combination of baking soda, water, and vinegar. Just scrub lightly and wash thoroughly to keep your sink sparkling clean. Dry the sink using a microfiber cloth to make sure that you get every bit of moisture. In fact, it's a good idea to keep a small microfiber towel hanging nearby so that you can easily wipe the sink dry after minor usage, like washing your hands or rinsing a razor. Make sure to include the faucet and other fixtures to keep them shiny and looking brand new.
The Bathtub and/or Shower Stall
The bathtub is an even more notorious magnet for soap scum and other similar stains. Make sure to rinse the tub thoroughly and then wipe it down after use because letting water droplets sit and dry on their own will cause water stains; the dampness will also attract mold and make scum accumulate faster. Use a microfiber towel for a faster job of drying. Schedule a deep-cleaning about once a month; simply use the same baking soda mixture and scrub with a soft sponge or microfiber cloth. Tougher stains can be dealt with using a combination of hydrogen peroxide and baking soda or borax and lemon juice (the latter works amazingly against rust stains). Afterwards, simply rinse thoroughly with clean, warm water and then dry completely.
For the shower stall, the main thing you have to keep clean are the walls and the floor. Again, the trusty baking soda mixture can solve most minor stains. You should also make sure to wash the shower curtain every week to prevent mold and mildew from growing, especially on the bottom edges.
If you have a glass or fiberglass shower door, the main concern would be water stains. However, these can be prevented if you dry them immediately after taking a shower. Make sure to use non-abrasive cleaners for hard-to-remove stains and microfiber cloths since these are gentle enough not to scratch the surface.
The Toilet Bowl
The trick to keeping the toilet bowl cleaner is to take your time. Let whatever the product you're using sit for a couple of hours at least to let it work its magic, loosening gunk and grime and killing germs. This makes it easier for you to scrub the deposits and stains away. Use a sturdy and curved brush so you can reach under the rim. Once thoroughly clean, follow it up with a disinfectant, then wipe it dry.
For daily care, it's ideal to spray some disinfectant on the toilet rims, seat, lid, and even the outside of the bowl. You can either spray it directly or pour a small amount on a cleaning cloth and wipe it on these surfaces. For the occasional dribbles from the gentlemen in the household, keep a wiping cloth handy. You can also use an old toothbrush and some disinfectant to deal with the hidden drops that may have dried up.
See Also
For other parts of the bathroom that don't get wet that often — like the floor and walls of the toilet area, for example — just make sure that you get to mop and wipe them about once or twice a month with a disinfectant. This prevents the dirt from accumulating and also keeps the bathroom smelling clean.
It may not be everyone's most favorite task, but it is an essential one. Hopefully, with these tips, you can keep your bathroom clean with ease.
You can learn more about the best toilet cleaner here: https://toiletplanner.com/best-toilet-bowl-cleaner/.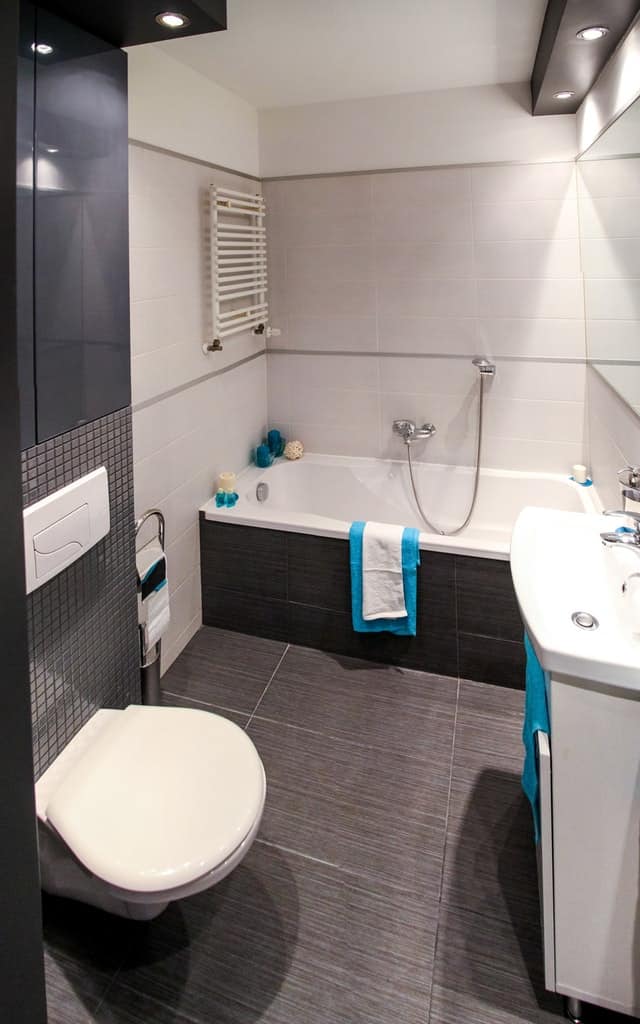 Becky
Wife, mother, grandma, blogger, all wrapped into one person, although it does not define her these are roles that are important to her. From empty nesters to living with our oldest and 2 grandchildren while our house is rebuilt after a house fire in 10/2018 my life is something new each day.