Tips on How to Become an Exchange Student in Australia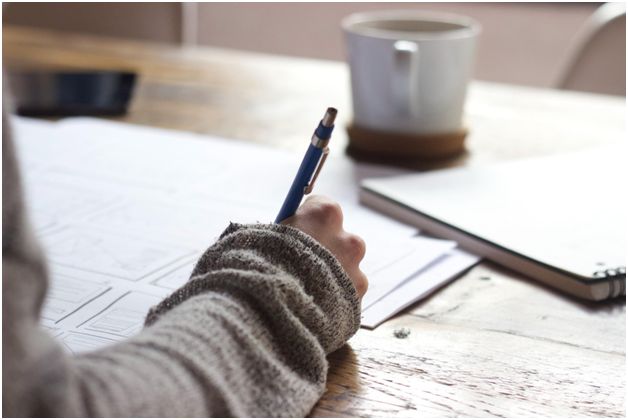 Congratulations! You've finally made the decision to become a foreign exchange student in Australia. So, what's next? Do you pack your bags and take the next flight to Sydney in the hopes that a school would accept you once you get there? Of course not.
Although becoming a foreign exchange student in Australia is a magical dream, you'd need to do a lot of groundwork. From finding the right university, to finding the right exchange program and then sorting out your applications, there's just so much to be done.
However, you could ask for the services of an essay writer or check out tips on how to become a better essay writer to make your application process easier for you.
Not sure where to begin? Let's walk you through the process.
How to Become an Exchange Student in Australia
Relax. Take a deep breath. Becoming an exchange student in Australia is as easy as riding a happy pony once you follow the right steps. Simply take the reins and start off gently.
Ready to start the ride? Here are the first steps you should follow:
Select Your Preferred School
Now, this may be a difficult decision, considering the fact that Australia has quite a number of universities. However, a great place to start is by finding out the best locations for international students within Australia. Here are some top recommendations:
Sydney
Sydney is a pretty intriguing city especially for foreigners. It's like the popular girl in high school who everyone wants to be friends with. Sydney offers you an aesthetically pleasing view, as well as the most amazing destinations for you to visit in your spare time.
If you're the social type, you'd definitely love the cultural diversity that this city offers. It also offers you all the benefits of living in a city. Little wonder international students troop to this city like ants to a discarded piece of candy.
However, Sydney's benefits aren't limited to its aesthetic view or buzzing friendliness. This city is also famous for having some of the most prestigious universities in the world, such as the University of Sydney and Macquarie University.
Melbourne
Although this city isn't as popular as Sydney, it makes up for its lack of popularity in its rich culture and amazing cityscape.
While Sydney is the popular girl, Melbourne is the smart kid who for some reason, always gets the lead role in drama productions and musicals.
It may interest you to know that this culturally rich city has also been ranked as the most livable city for about seven years in a row.
Mind blowing, isn't it? It is also home to some of the best universities you can find. As a foreign exchange student in Australia, you'd definitely find Melbourne welcoming and soothing.
Select a Foreign Exchange Program
So, you've chosen your preferred university. The next step is to select a foreign exchange program. Now this is where it gets tricky. If you try doing an organic search on Google for exchange programs, you'd most likely find several programs waving placards and screaming "Pick me! Pick me!".
With so many foreign exchange programs out there in your face, you might get a little overwhelmed.
The best way to navigate this pandemonium is by checking out your chosen university's website. Most Australian universities already offer exchange programs,so you only need to check out the programs your preferred university offers and then apply.
Another great way to find the right foreign exchange program is by checking out relevant websites like ISEP. Once you enter your home university in the search bar, you would find a list of exchange programs in different countries.
Easy Peasy!
Applying for the Program
Now, to the main crux of the matter: applying for a foreign exchange program. Don't panic. This process is actually pretty easy. Just follow these steps:
Apply for your chosen exchange program
This is the easiest step. All you have to do is to apply for a foreign exchange program at your chosen university. If you find the process too complicated, you could always call or email the university for a guide.
Some universities may require you to write a letter or essay of application. In this case, you could search for an online essay writer. Hiring an essay writer free online can be one tough cookie but if you have the money, go for paid ones.
Get Your Language Proficiency Certificate or documentation
Here, you have to prove that you can speak the English language. If you don't already have documentation that serves as proof, you will need to take an English proficiency test.
There are several proficiency tests out there: IELTS, TOEFL, and so on. It all depends on the requirements of your university and chosen course.
Apply for a student exchange visa
This is the final phase in the application process. You would need to apply for the student visa. To apply, you need to have health insurance and must have been granted admission to a university or educational institution in Australia.
Start by creating an ImmiAccount online. Then, you'd have to fill out an Australian Student Visa Application Form using your account.
After filling out the form, you would be required to upload copies of some essential visa documents. Do this and then pay the application fee (it isn't so expensive).
Cross your fingers and wait to be accepted. Voila! You are now a bona-fide foreign exchange student in Australia.
Final Thoughts
The steps to becoming a foreign exchange student in Australia can seem really daunting if you're new to the process. However, it's actually pretty simple.
The only catch is that some universities may require you to write a letter or essay of application. However, you can either do this yourself or hire the services of a professional essay writer.
A quick "write my essay" search on Google would save you the trouble of having to write it yourself.