Becky
Wife, mother, grandma, blogger, all wrapped into one person, although…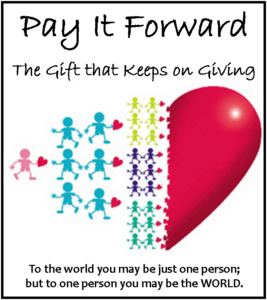 I have to admit I struggle with negative people. I can love them none-the-less but it is a pet peeve of mine. People that are constantly negative create drama. These type of people thrive on drama, and sometimes do not even realize it. They complain about things that sometimes is more about them not being able to deal with a certain area of their life or that which is going on around them. Don't get me wrong I can be negative but it is usually spurred by someone else's negativity.
The type of person I am and have found in others is the "pay-it-forward" type of person. I am a giver so to speak. I thrive on helping others out without expecting anything in return. I like to make people happy, and I also like to 'lighten the load' for them even if it means using some of my time that I could be using to work on something for myself.
I have never been one to so much 'question'…(well ok, I have in the past when it comes to certain 'rules'-but I get over it and realize rules are made for a reason). Sometimes I feel rules are made to be broken depending on the circumstance. I am not one to get all heated when it comes to something in the news, usually something I cannot control. I have the attitude "can't we all just get along?", or "why not sometimes do something for the plain, simple, reason-because its a nice thing to do.
I don't get into the 'an eye for an eye'….on most subjects. Yes, I feel if someone has committed a crime they should be punished for it if they are truly guilty. But sometimes the only person who knows if they are guilty is the Lord & them. I am not overly spiritual but I believe in God and I don't push it on others, nor do I judge others for their beliefs or lifestyles. We all have our lives and live them to the best of our abilities.
I have to admit I am sometimes so easy going that it has affected some parts of my life, but that post would be for another day and time. Mainly what I am trying to say is….Does it really hurt a person to do something just because it feels good to do so? Does it really hurt you to do something for someone else without expecting anything in return? If we all tried to do even just 1 thing a day or a week that benefited another person without compensation wouldn't our world be a better place to live in? This can be allowed a car off a side street when they have watched 10 other vehicles pass them by. This could also be doing a chore in your house that someone else always does. In our online world, it can be a compliment, a positive remark to make someone's day just a little brighter. Try it out you may find it lessens the drama…and creates a better attitude for you and those around you.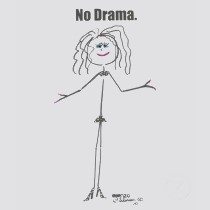 Becky
Wife, mother, grandma, blogger, all wrapped into one person, although it does not define her these are roles that are important to her. From empty nesters to living with our oldest and 2 grandchildren while our house is rebuilt after a house fire in 10/2018 my life is something new each day.