Ways to Keep Your Phone in Good Condition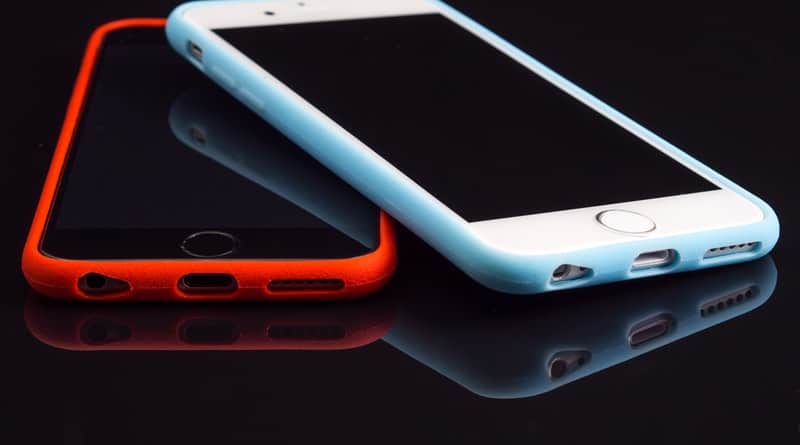 Becky
Newly middle-aged wife of 1, Mom of 3, Grandma of…
Having a phone is basically a necessity these days, so you have to take good care of it. And with phones getting more and more expensive, keeping yours in good quality as long as possible is as important as ever. Here is a list of ways to keep your phone in high-functioning condition.
Use a case
As nice and sleek as the phone looks on its own, don't fall prey to walking around without a case and a screen protector. This will save you the stress of damaging your phone. Any case that provides a good cushion will save you hours of frustration using a cracked phone and hundreds of dollars for getting it fixed.
Regularly Clean Your Phone
Your phone is next to your face so it gets filthy. Sweat, dirt, makeup and everything on your face (including bacteria) get onto the phone. You need to clean your phone regularly. Use a dry cloth to wipe down your phone and then as needed, use a wet wipe to clean it off and dry the phone with the cloth. By doing this, you will not only avoid germs, but you will also take better pictures with a nice, clean lens.
Use High-Quality Chargers
Make sure you have a high-quality charger to juice up your phone. Using the cheap ones you get at a gas station can impact your battery power causing your phone to lose battery faster and your phone's warranty to dwindle. This applies to car phone chargers as well.
Keep the Software Updated
Regularly update your phone's software. If you want to keep your phone running smoothly, you have to update it. The manufacturers will issue these patches to make fixes on your phone. Avoid asking it to remind you in an hour or later tonight. Plug it in and do it right away. Sometimes the updates bring you new emojis, so that's a bonus!
Uninstall Apps You Don't Use
Get rid of those applications you aren't using that simply take up real estate on your phone. It feels good to delete them. If it doesn't bring you joy, delete it. It's easy to check the list of apps and look at the last time you opened it. You can also automatically offload your unused apps so that you always have enough space on your phone.
Regularly Manage Storage
Go to the Settings > General > Manage Storage section to see what apps or downloads are taking up the most room on your phone. By taking up the least amount of space possible, your phone will run faster and smoother. Delete photos, music, podcasts, text messages and anything else that takes up unnecessary space.
Cut Back on Background Tasks
If you have background fresh enabled, certain apps will use your battery power to keep the apps constantly running. Turning this off will save battery and cut back on how much your phone is running. You can also turn off WiFi and Bluetooth features when you aren't using them.
Restart
Just like humans and every other running thing, phones need a break. Sometimes if you're having an issue with your phone, all you need to do is turn it off for a few minutes. Try to regularly restart your phone, giving it a break.
Your phone is your most useful accessory, so take care of it and show it some love by doing these steps. Hopefully, once you follow these tips, your phone will be running fast and you'll have lots of newfound storage to make new memories.
Becky
Newly middle-aged wife of 1, Mom of 3, Grandma of 2. A professional blogger who has lived in 3 places since losing her home to a house fire in October 2018 with her husband. Becky appreciates being self-employed which has allowed her to work from 'anywhere'. Life is better when you can laugh. As you can tell by her Facebook page where she keeps the humor memes going daily. Becky looks forward to the upcoming new year. It will be fun to see what 2020 holds.