What to do with pumpkins after Halloween? Ways to Recycle Halloween Pumpkins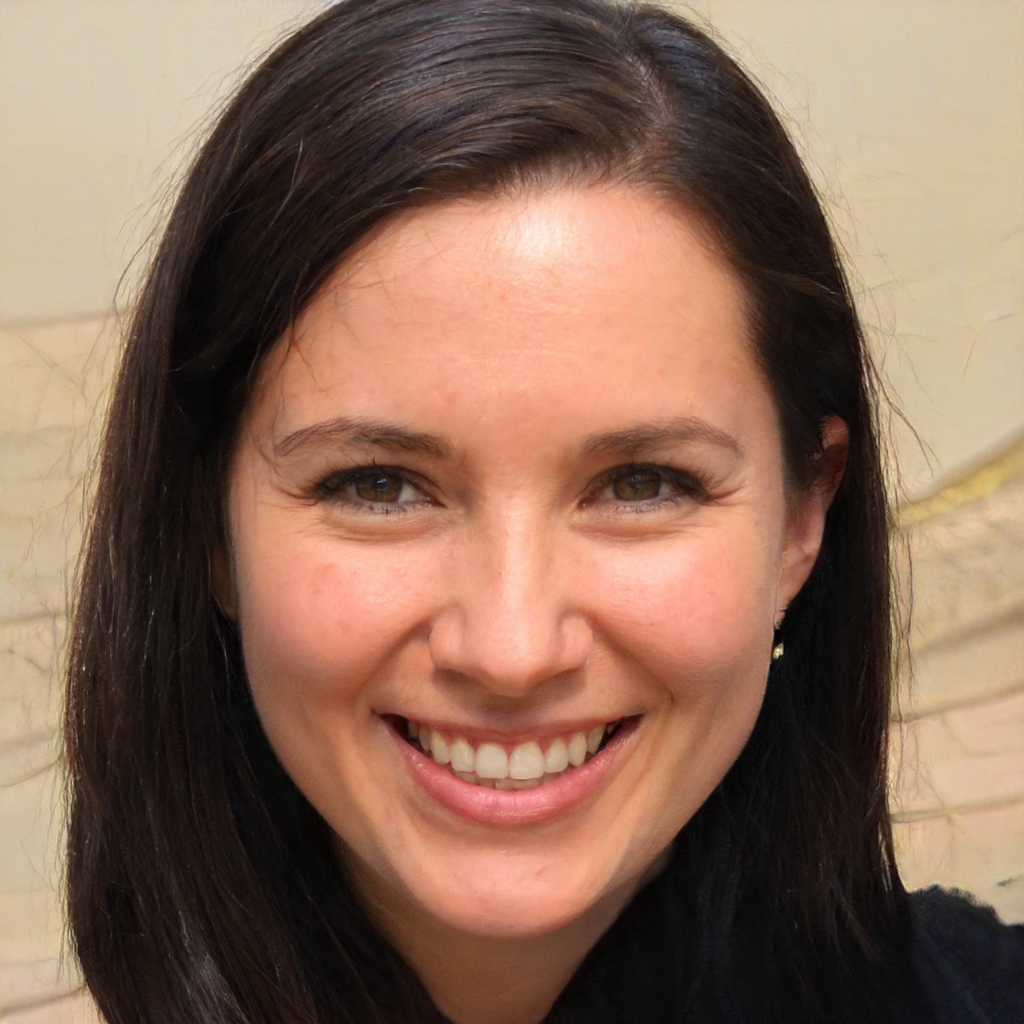 Olivia Jones
Discover what Olivia is talking about from Parenting to Entertainment…
You might have already started to think of how your house is going to look during Halloween, let's say you have a perfect plan for what you are going to do with the pumpkins but what are you going to do with Pumpkins after Halloween? Lucky for you we have a list of ideas for you, thankfully pumpkins are pretty diverse so you have ample options to choose from. Let's dig in.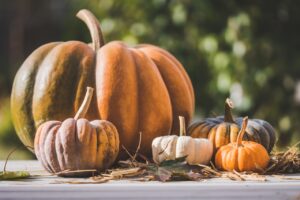 You Can Eat Your Pumpkin
Pumpkin is technically beery and there are a lot of things that you can do with this interesting ingredient. If your pumpkin was safe from dust and dirt, you can bring it inside after Halloween and give these recipes a go.
1. Bake Pumpkin Gut Bread
This is an all-season solution for pumpkins, it is easy to make and comes in handy as a fun post-Halloween snack. The recipe is the same as baking a normal bread, you just need to add pumpkin in the initial process of baking the bread.
2. Dry Pumpkin Skin into Chips
Another great idea for a snack is using the skin of the pumpkin to make chips, you can do that by using a dehydrator or just your simple oven, dry the skin till it's crispy to be a snack or garnish.
3. Enjoy a Pumpkin Cocktail or Pumpkin Beer
The season calls for a spiced drink that will get you in the mood for the holiday season, Halloween shockingly makes for a great ingredient to be added into cocktails, you can also turn the diverse pumpkin into beer.
4. Make Your Pumpkin Spice Latte
This is the most obvious one, you can turn it into a delicious pumpkin latte. It is a perfect drink for the fall and we have just the recipe that's easy in your pockets and also quite easy to manage. For all vegans, this is an extra treat since it's organic. You can savor this recipe and drink it throughout the winters, it's a great fall-winter drink. Pour milk into a saucepan and then add pumpkin pie spice, maple syrup, puree, and vanilla extract. Stir the mixture, heat it on medium while continuing to stir it. Meanwhile, just brew some coffee. Take the mixture down when it's hot, a milk frother is advised to froth it. Once you have done that you can mix the coffee with the mixture, garnish the mug with pumpkin pie spice, and if you really wanna bring it home then use cinnamon sticks and a little bit of maple butter. You are worried about Pumpkin Butter? Dont, read on.
5. Make Pumpkin Butter
This is a great add-on for a lot of recipes, you can add it to your smoothies, oatmeal, toast, and also in your spiced pumpkin latte as we discussed earlier. If you freeze the left-out pumpkin puree then you can use it all year round. This butter is also a godsend if you're a vegan. Here is what you need.
Ingredients
Pumpkin purée
Cup coconut sugar
Some maple syrup
Apple juice (Unsweetened)
Lemon juice
Cinnamon Powder
Sea salt
The recipe is very simple, you put all the ingredients in a large saucepan and heat it on medium. Occasionally stir it. Once it starts to bubble, put the heat on low and keep sitting. Cook it uncovered for 15 to 20 minutes. Make sure you thicken the texture and let the flavors run in deep. Taste it now and adjust it according to your taste by adding more maple syrup or cinnamon etc. Once it's cooled down, transfer the mixture to a glass container and refrigerate it for three weeks to 2 months. voila, your holiday seasoned butter is now ready.
6. Cook Pumpkin Risotto
The New York Times has done celebrated articles on this, something that Nell Casey (Editor of Gothamist) has adapted into the recipe of Pumpkin Risotto. All you need is to save the pumpkin seeds. Surprised right? Well, the possibilities are endless.
7. Make Vegetable Stock with the Guts
Now as you might have noticed the flesh and the seeds are usually turned into something edible and end up in some famous dish or drink. But the insides of Pumpkin go straight to the dumpster, don't hurry them out in the trash this time. You can add them to the bits of veggies(carrots, onions, etc) to turn it into flavourful stock.
8. Make Pumpkin Puree
The most obvious thing to do with the pumpkin is to turn the leftover into pumpkin puree. It's a diverse base for a lot of dishes like bread, soups, pumpkin muffins, etc. It is also used in pumpkin pie, something we can't go without during thanksgiving. The puree is also quite easy to make, you just have to boil/steam/bake your pumpkin. If you used your pumpkin to make a jack o' lantern then please remember to cut off and annihilate any burned sections and clean the leftover wax.
9. Snack on Roasted Seeds
This is another obvious entry to the list. They are a classic snack that is prepared by just roasting them. They also happen to be rich in zinc, magnesium, iron, and fiber. Before you roast them you just have to dry them and then bake them with a sheet of olive oil (or any other desired cooking oil) and salt. You are free to be flexible with the topping, it could be chili powder, cinnamon, or the classic salt and pepper. After which you simply roast them and here you have it easy to make delicious snacks.
10. Make Pumpkin Pickles
Pickles have their fan base, they are a type of craving not a lot of us can resist. Turns out Pumpkins make for a great pickle
11. Decorate With Pumpkins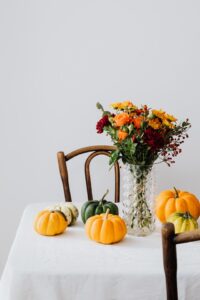 Another thing you can do is use the pumpkins in a creative way for decorations, here are some ideas.
12. Save Them for Your Thanksgiving Table
You don't need any other decorations if you have a spare pumpkin. You can always turn to Tumblr and Pinterest for more inspiration. These decorations can come in handy during thanksgiving which would be just around the corner after Halloween. Pro Tip- Uncarved healthy pumpkin lasts from 8 to 12 weeks. See what works out for you the best.
13. Make Pumpkin Snowmen
Start your Christmas decoration early and use the existing Halloween decoration for the base for your snowmen.
14. Create a Pumpkin Bird Feeder
If you wanna care for birds around your house while also doing art therapy then you can try making a bird feeder that is easy to make and keeps the crows around your house on your side.
15. Use Pumpkins as Serving Bowls
This is the coolest thing you can do to your pumpkins, turn them into a serving bowl that is ideal for serving soup, cider, or the roasted pumpkin seeds that you just learned to make.
See Also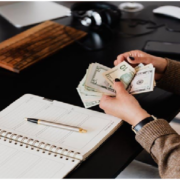 16. Turn a Pumpkin into a Planter
This is the cutest idea for how to use a pumpkin so far, you can use the said pumpkin for a small potted plant. This planter will last you for a few weeks and once that's done you can take it straight to your garden and let it decompose. You can paint it while it's in your house.
Get Creative
17. Relax With a Pumpkin Face Mask
Pumpkins are a great skin-care material, they are rich in vitamin A, Vitamin C as well as Vitamin E. All you need to do is take honey, milk, and your pumpkin. The holiday season is quite stressful on the skin, use pumpkins to rejuvenate.
18. Build a Pumpkin Catapult
If you are feeling adventurous and don't feel like you don't have the time or patience for a recipe or a DIY decoration tutorial then you can build a pumpkin catapult or trebuchet. Here's hoping your backyard has enough space for this.
19. Try Pumpkin Painting
If you enjoy art therapy after stressful days of the holiday season then you can just get some carving tools and paints and go to town with the pumpkin.
It's a great exercise for young kids as well. You can get the rest of the ideas from the internet.
20. Save the Seeds
All of this seems too much? You can do the easiest thing there is with the seeds. Plant them in your garden and forget about them till spring. Growing your pumpkin is easy to do and does a big favor on your wallet. Next year you will have homemade pumpkin treats to have with you.
Conclusion
There are a lot of things you can do with a pumpkin if you use this list right. There is always the option to decorate your pumpkin too. You have done your bit, you have shown off your Halloween decorations and now it's time to take them off and prepare for thanksgiving. The fun part is that the pumpkin comes in handy for the future holiday season too, sometimes as edible assistance, sometimes ideal for drinks both alcoholic and non-alcoholic, and the decorations as well.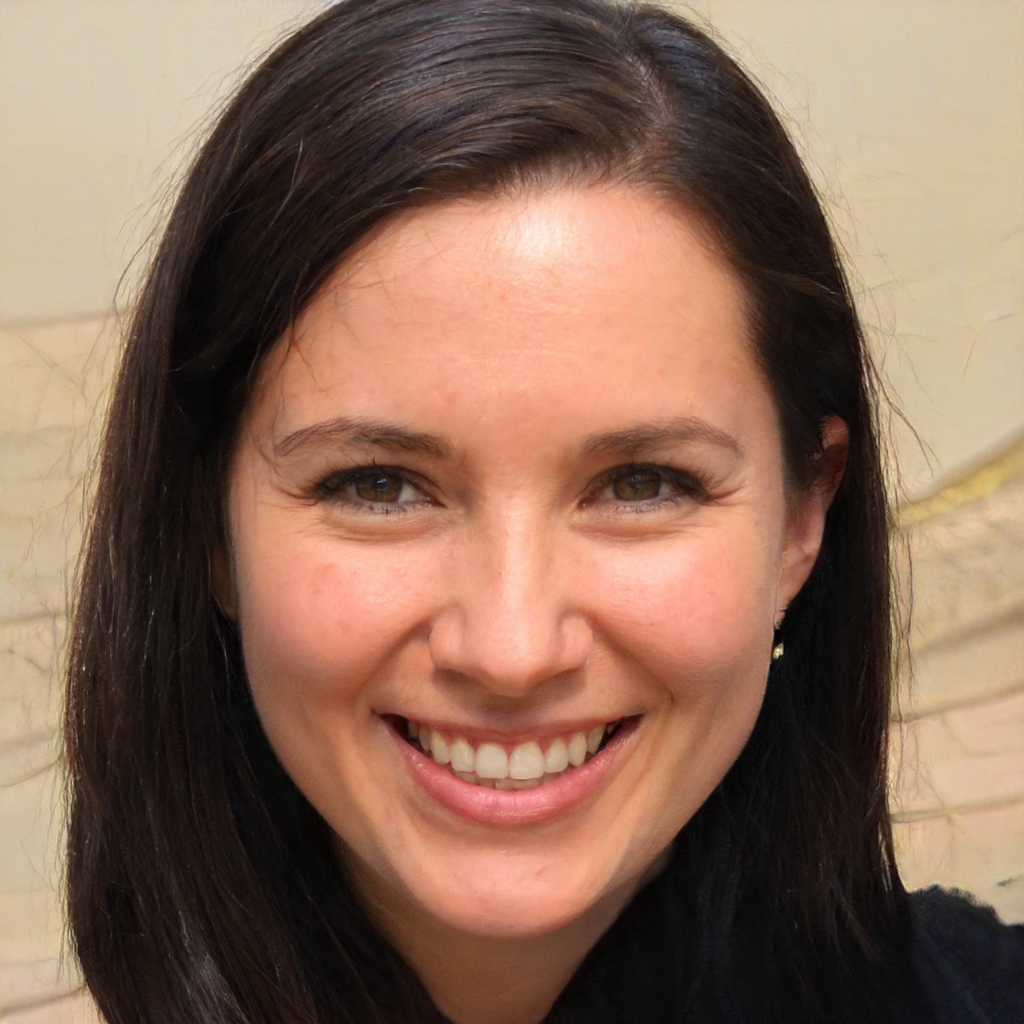 Olivia Jones
Discover what Olivia is talking about from Parenting to Entertainment & all of the in between. Activities for Kids, DIY, Health & Fitness, Giveaways & More..