Why Does My Child's Daycare Try To Cover Up An Injury?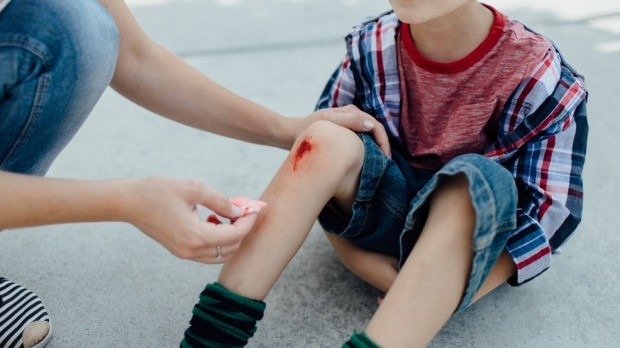 Even after the parents' separation, it is their shared responsibility to pay for the basic rights such as food, clothing, shelter, treatment, education, etc., to their children. It is applicable until the children are 18 years old. Sometimes both of the parents are working, and there is no close relative to take care of them. In that case, we go for keeping them at daycare.
We all know, your children are not completely safe unless you take care of them. But the truth is we all have to run for money to fulfill our needs. Hence, the daycare.
Sometimes, we see your child got hurt in the daycare, but they try to hide the fact that it was not their fault or negligence. It is because they will have to pay for the child's treatment. But do not worry. With proper support from your lawyer, your child will get justice. So, let's look through some of the points that may help you in this kind of situation.
Do, read why you need to check the background of your Nanny
Why does my child's daycare try to cover up an injury?
As we all know, the parents are responsible for any kind of cost in their children's lives. So, they need to pay for any treatment needed for them. Sometimes, the daycare needs to add up some of the cost and are held for questioning about such negligence. If the medical reports and evidence are on point, you may get some of the money back as compensation.
Should you save all the medical reports for compensation?
Generally, the authority of the daycare is not responsible for your child's injury treatment until they acknowledge the matter. Now, nobody will just acknowledge their ignorance and pay for the mishap. Of course, there are exceptions. But you need to be prepared with hard proofs. That is why we suggest that you save all the medical papers, documents, reports, etc. in case you need to show proof.
What should you do after the injury?
Immediately after you have found out about the injury, go to a doctor before it is too late. After that, the question of proofs will come, and then collecting evidence and contacting lawyers.
Medical Evaluation
As soon as you find out about the accident, your child should get a comprehensive and immediate medical examination. Go to your regular pediatrician and do check-ups. If he is not available in town, go to the emergency department or urgent care facility and evaluate the health condition. Make sure to tell the doctor that the infant in the daycare was injured so that they save the required reports and proofs.
Photographs
Take pictures immediately after the injury till it is recovered. You will get to show the whole recovery process to the authority.
Statements
Speak to someone who can give testimony as a witness on the conditions leading to the injuries of your child. To assist the cause, other parents, neighbors, and school bus drivers might be able to provide useful information.
Damages Done
Whatever the damage is, mental or physical, the problem is crucial to the victim and their family. However, if your baby has sustained any sort of accident or failure, you cannot succeed in personal injury cases.
Insurance providers would not pay for a lawsuit simply because the infant has been put at risk or because you believe the daycare facility has behaved carelessly. So, remember that.
Proof to be shown
Your child was present at the daycare on the day of their injury.

They had the duty to protect your child from that kind of injury.

They have violated the rules and their duty.

Proof or the nature of your child's injury and the proof of treatment such as medical bills, reports, etc.
Do you need a lawyer?
You do not need to hire daycare injury lawyers at this moment, but to guide you on your next step or taking the right decision for your injured child, it would be wise to talk to one. The lawyers are always one call away to point you in the correct direction to be used as a reference.
However, you might have some doubts or worries whether your child has been severely hurt while at a daycare center, just contact a lawyer, take their appointment, and talk to them. In severe cases, you may need to hire one. So, being previously fed with your case's history, it will be easier for both of the party to work.
Conclusion
It is the instinct of any person to hide away their mistakes so that they do not have to pay for the mess. That is why the daycare will not acknowledge your claim at first. To prove your stand and claim and give your child his/her justice, you need to be careful, and everything should be handled strategically.