10 Best Pet Safe Weed Killers to Manage Your Lawn Safely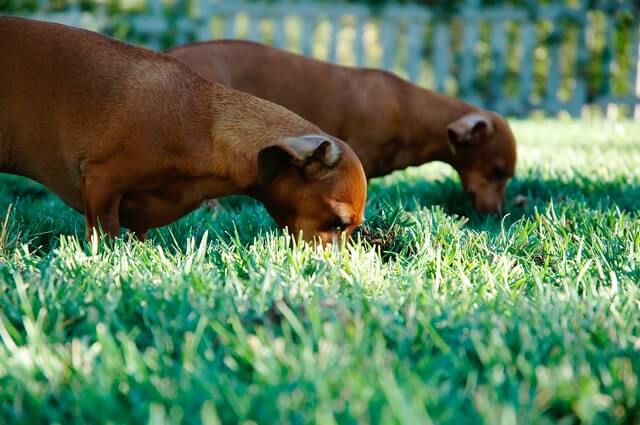 Deepak
Deepak is a lover of nature and all things sporty.…
Weed killers are essential for your gardens, however, they can also be lethal for your pets. If you love your lawn and your pet equally then you may wanna consider a pet-friendly alternative to the weed killer you are already using.
Is weed killer safe for pets?
Usually, no. However, the list we have makes sure that you have a lot of options for a weed killer that is also pet-friendly.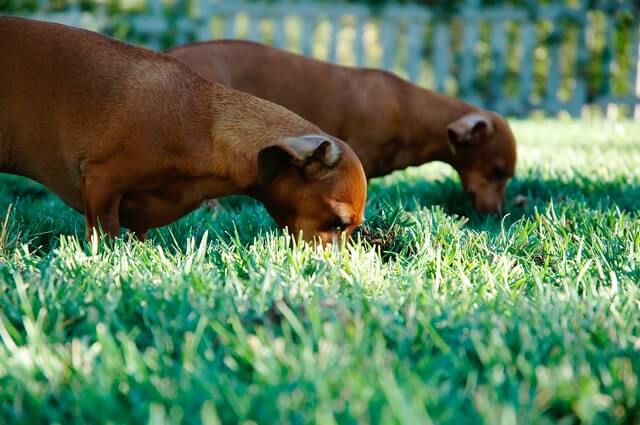 Top 10 Pet-Friendly Weed Killers
This is a complete list of pet-friendly weed killers. It is a detail-oriented list, with the product introduction, features as well as pros and cons. It is sure to give you a lot of insight into what you are supposed to be looking for in a weed killer that is also safe for pets.
 1. Just For Pets Weed Killer Spray
The name is quite a spoiler since this is a product that is specially made for pets. If you have dogs and you want to have harsh chemical-free weed killers then this is an ideal bottle for you. The bottle has a spray attachment that makes the application process quite easy. You won't have to worry about diluting the solution so you can get to it as soon as it arrives. The spray comes with testimonials from previous customers who swear by the product. Even though the manufacturers have been unable to tell their customers what the continents of the solution are, we have not been able to find anything negative about the product. Another thing that might interest you is that the company gives some of its profits to animal shelters so you can help your dog as well as the ones that aren't as fortunate as yours.
Features–
It is Natural formula
It is Glyphosate-free
Pros
The company profits are used to support animal charities
It gets rid of the weeds very quickly
It is brought to you by pet lovers and it is made for pet lovers
Cons
Is known to kill grass as well as weeds
2. Natural Armor Weed and Grass Killer
This one is specifically designed to kill weeds of 250 types and it does that without harming your puppies, the solution consists of-
vinegar( acetic acid)
Citrus
Sodium
Glycerin
essential oil
Water
Why did we reassure you with its contents? Well, one can never be too sure. There are no complaints against the products yet but minor grievances about the quality of the product which is forgivable since it comes under the category of natural weed killer but as a pet owner your priorities are elsewhere.
Features
This one is a Natural formula
It is Glyphosate-free
Pros
Works almost anywhere you require it to be weed-free
Gets rid of the weed quickly
It has a 30-day cash-back guarantee
Cons
New weeds will grow
Not as efficient
3. ECO Garden Pro Organic Vinegar Weed Killer
This is a US-based product and is g;glyphosate-free. The ingredients include salt-5% and vinegar-8%. Two of the most common ingredients are used to get rid of weeds. The remaining 87 % of this solution is water and others. We know, the unlisted ingredients are a bit worrisome but it qualifies as an organic solution. It is also used in patios, driveways, pavements, beds, and flower beds to get rid of weeds. It is also biodegradable and there are no complaints that pet owners have to worry about.
Features
It has 8% acetic acid
It is Glyphosate-free
Pros
It kills weeds and grass quickly
It also works efficiently on poison ivy
It is 100% biodegradable
Cons
You would need more than one application
 4. Energen Carolina Vinegar Weed Killer
This solution has a heavy amount of vinegar, so it has no adverse effects on your puppies. It works quite efficiently to fight off weeds, you will have to watch the organic acetic acid so that it works quicker than it is supposed to but keep in mind it will degrade as rapidly. Also remember to go for the spray version since the weed killer out of the bottle will be unmanageable. Even though this spray is safe for puppies some folks have a complaint that it is quite dangerous for birds, if that's something you care about then take heed.
Features
It has 20% acetic acid
It is also Glyphosate-free
Pros
It is quite ideal for various types of weeds
It has Organic acid that degrades quickly
It comes in a Spray bottle too
Cons
5. Doctor Kirchner Natural Weed Killer
The most impressive thing about this product is that they disclose all the ingredients they are using, shocking right? We thought so too. The four ingredients it uses are- Salt, water, soap, and vinegar. It is quite nice to trust a brand completely since most brands don't do that. Salt as you may know does most of the weed-killing in this solution, the vinegar and soap also play an important role. This is a non-selective solution so be careful while using it because this solution won't know what to kill so only use it for the unwanted weed. It is a pet-safe spray that comes in various sizes. It is also quite easy on the pockets. It is one of the best pet safe weed killers that are available to manage your lawn safety while also keeping your dog safe. Another cool feature is that it has ocean saltwater, so it also doesn't smell as much as the other sprays will.
Features
It has Ocean saltwater
It is also Glyphosate-free
Pros
It has a huge choice of sizes to suit your needs
It also has a No-glug spout
It also happens to have the Commercial-strength vinegar
Cons
Not very ideal for use on complete lawn
 6. Espoma Weed Preventer Plus
Another great solution for a weed-free home that has pets is Espoma Weed Preventer Plus. This is however a preventer, it would be considered as more effective since it gets rid of the problem before it is one. The ingredient it uses is corn gluten meal, which is known for killing weeds like crabgrass and dandelion. Please don't confuse it with an all-purpose weed killer. Your lawn is ready to use right after applying this solution so if you have kids who can't wait to play with their pets you can pick this one. Always remember that it will work on established lawns, so if you are done and ready with this is an ideal solution.
Features
It has a Corn gluten meal
It is also Glyphosate-free
Pros
Very efficient for all the common weeds
You only need to Apply it twice yearly
You can use the lawn immediately after applying it
Cons
Only Ideal for established lawns
Not an all-purpose weed killer
More of a preventer than a solution used to get rid of existing weeds.
 7. OrganicMatters Natural Weed Killer
This is an ideal organic weed killer that is also quite pet-friendly. The ingredients used in this are mostly all organic, it is free of glyphosate but the rest of the ingredients are not disclosed. It seems to be a common trend with the industry to not showcase what all the ingredients are. It protects your lawn against all common types of weed and it does it organically. It is also one of those solutions that lets you use the lawn right after you apply it in the garden so that your kids and pets don't have to wait too long to play there. It also has very proactive customer service, you get a complete refund if you are unhappy with the product.
Features
It is a Fast-drying formula
It is also Glyphosate-free
Pros
It also Kills about 250 types of weeds
It also Works everywhere
It has a proactive customer care
Cons
It has a Vinegar-based formula that is not disclosed in the listing
8. Green Gobbler Vinegar Weed Killer
This is one of the most famous weed-killing formulas that also happens to be very safe for pets. The predominant ingredient is vinegar, the ratio of which is 20%, which is heavier than the vinegar you use for cooking. It is only 5% pure. It is also a glyphosate-free formula and it is also biodegradable. We don't know anything else about the ingredients which happens to be a trend that each product barring a few follow. Since it is highly acidic the formula has to be sprayed directly from the bottle on the weeds. It can kill weeds and grass quickly. It is quite safe for commercial use as well as residential and agricultural use too. It is an all-purpose weed killer that is perfect for pet owners who need to get rid of the weed soon. The only concern that is raised with this product is that it doesn't kill weeds in the portions that are not visible.
Features-
It has 20% of acetic acid
It is also Glyphosate-free
Pros
It is Certified organic
It is suitable for residential use
It has a full cash-back guarantee
Cons
It doesn't completely kill all the weeds
 9. Preen Weed Preventer
Let's get this out of the way, this is not only a weed killer but also a pre-emergent herbicide which means it stops the weed seeds from growing at the outset. You are supposed to use it as a preventer several times per year so that the weeds are stopped before they even appear. It is made up of corn gluten meal which is a pet-friendly ingredient. It doesn't have the same qualms about transparency when it comes to its ingredients so you can be sure that it is safe for your pooch. You will need to keep this away from seeded areas in your lawn though, as long as you do that it is a great solution for killing weeds that will also pose no threat to your pets.
Features
It has a Corn gluten meal
It is Glyphosate-free
Pros
It is Organic
Quite safe for pets or kids
It will stop weeds for up to 6 weeks
Will also Works on plants that are up to to 3 inches tall
Cons
It is not advisable for use on seeded areas
10. Natural Elements Weed Killer
Last but not least is the heavy vinegar-based organic weed killer that also has a strong concentration of salt, making it a very safe option for your pets. It has the strength of vinegar that can also be used commercially, it is more concentrated than the cooking vinegar you use which happens to be the key element if you want to get rid of weeds.it also has 5% of sodium chloride which we think is a good addition. It works on most types of weeds and grasses. You can use it for flower beds, trees, and landscaping. You should remember that this formula can also kill grass so don't spray it anywhere that you don't want. You don't have to dilute the solution at all and can use it as soon as it arrives. It has a 1-gallon bottle option that lets you cover the entire lawn.
Features
It has Commercial-grade vinegar
It also has 5% sodium chloride
Pros
It works on most common broadleaf weeds
The bottle is ready to use as soon as it arrives
It is a completely safe and natural formula
Cons
Things To Consider Before Buying a Weed Killer that is Dog Friendly
Check the ingredients
Check how organic and biodegradable it is
Check what kind of weeds it gets rid of
Conclusion
Now that you know all the brands, we are sure you will make the best decision for your lawn as well as your puppy.
Frequently Asked Questions
How long after spraying weed killer is it safe for pets?
Most of the weed killers will mention the time, some also let you use the lawn as soon as you are done spraying. Every answer can be found on our list.
Are There Any Downsides to Pet-Friendly Weed Killers?
They are not as efficient since the organic solution can only do much but hey your priority is your pet right?
Deepak
Deepak is a lover of nature and all things sporty. He loves to spend time outdoors, surrounded by the beauty of the natural world. Whether he's hiking, biking, or camping, Deepak enjoys being active and in touch with nature. He also loves to compete and push himself to his limits. Deepak is an avid cyclist, runner, and swimmer. He has competed in several triathlons and marathons, and is always looking for new challenges to take on.