10 Budget-Friendly Laundry Room Updates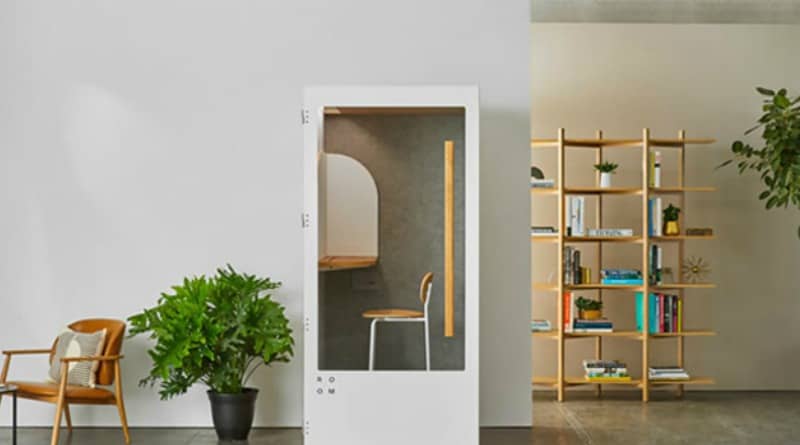 Becky
Newly middle-aged wife of 1, Mom of 3, Grandma of…
Who doesn't love a beautiful laundry room? It's part of the home, and sometimes you open it to pick something and guests sneak peek into it, so it needs to be decorated appropriately. 
Many people are super obsessed to renovate and design their laundry room, and for the purpose, it is nice to have time and budget-friendly things to make your laundry room look amazing. 
There are many low budget renovations and additions you can make in your laundry to make it look classy or even cute. 
Here are the top 10 super easy and inexpensive updates you can make in your room to have a whole new look. 
Paint the floor
Here is an easy upgrading you can do to make your room look new and fresh. It is completely cheap and easy to do. You need a few supplies to make it done. 
It's not always about getting the new tiles for your floor, you can buy the old ones with a classy look and install them, or you can put wooden sheets. 
It will surely give you're a room an antique and classy look. I'm sure you will look at it. Plus, you can also paint the floor with light colors of your choice. 
Add a new sink
Adding a laundry utility sink is a great idea to make your look room spacious and neat. Having a sink is very important in a laundry room. 
Most of the times, there are inbuilt sinks, but they are not as good as you wanted them to be. 
So, it is always a good idea to replace them and add cute sinks with a slab and cabinets. This will surely give you enough storage to put things as well as space in your room. 
Add storage 
Many rooms don't have cabinets in them, but you always need space for storage as there are many things that need to be in a laundry room, so having storage is very important. 
In case of shortage of cabinets, you can buy a storage system on the back of your door or any wall. You can also add floating shelves. 
Add hooks or closet rod
Sometimes there is no space to hang your clothes to dry, many people live in apartments, and there is no garden to hand their clothes. 
So, installing a closet rod can solve your problem and it will also give a neat look to your room. You can easily organize your clothes. 
You can find closet rods easily at very cheap rates, plus you can also make them at home, it will surely save your money. 
If you don't have space for rods, then you can add hooks in your room. Hooks doesn't cover any space and works just as well. 
Install curtains
Curtains are more convenient than doors. You can use curtains to make partitions in your room. 
Installing a curtain on windows can also be a good idea. Light curtains add glory to your room. Moreover, they are very affordable. 
Add additional washer
Sometimes you have a large family, and of course, it means more clothes to wash every day. Another good idea for those who have space in their laundry room is to get another washer or dryer. 
This will reduce your effort to wash the clothes again and again. It is actually a very small investment for the family who spends most of the time laundering. 
Add a backsplash 
Adding a backsplash is surely a very good idea to give your room a fresh look. There are very affordable tiles and wallpapers for your wall and can enhance the look of the room. 
You can select the color and design of your own, and professionals will do your work. Plus, it, not time-consuming, you can install them by yourself too. 
Add a folding table
Many things require space, and adding a foldable table can solve this issue. A room with space surely needs one or two folding tables to put the folded laundry on them; you can also put small lamps or decorations on them. 
Switch out lighting 
Basically, we don't give much thought to this idea, but lights have the power to change the whole environment of the room. 
They can make it dull, light, and romantic and can even change your mood. It is very convenient to buy small and stylish lights for your laundry; you can even buy lamps and change the vibe of your room in no time. 
Add a counter
Well, this is another thing we recommend you to do. Adding a counter will be the best idea for you until now. 
A counter has so many benefits to start from. They are used to put things and supplies of laundry. Plus, they add extra space for storing and folding. It's just something you have to look into, and it is not very expensive as well. 
Conclusion 
A small change in a certain room can enhance the whole look of the room. It's crazy how a simple upgrading can change so much. You will notice bright results by installing these things.
Becky
Newly middle-aged wife of 1, Mom of 3, Grandma of 2. A professional blogger who has lived in 3 places since losing her home to a house fire in October 2018 with her husband. Becky appreciates being self-employed which has allowed her to work from 'anywhere'. Life is better when you can laugh. As you can tell by her Facebook page where she keeps the humor memes going daily. Becky looks forward to the upcoming new year. It will be fun to see what 2020 holds.