10 most Innovative 3D Printed Eyewear Ideas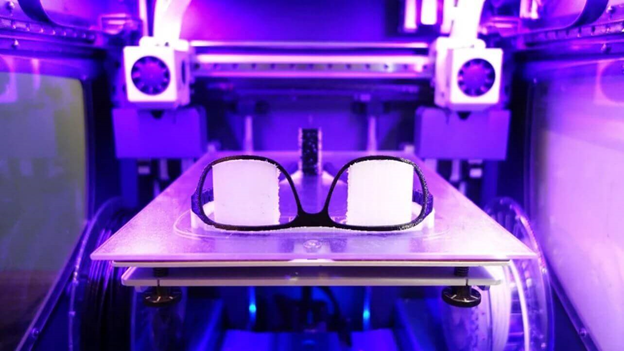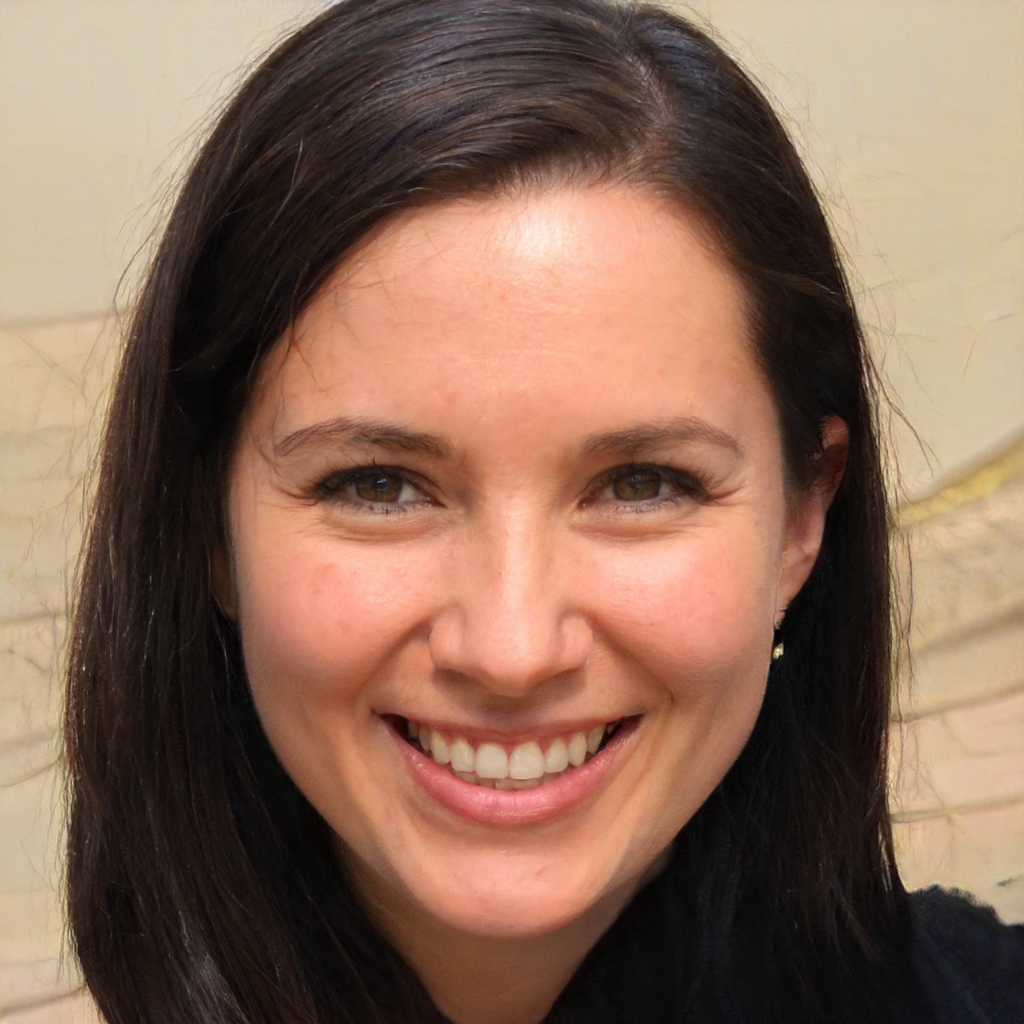 Olivia Jones
Discover what Olivia is talking about from Parenting to Entertainment…
After impacting many industries with its completely novel idea of manufacturing, 3D printing meets the eyewear industry. It is making eyewear manufacturing cheaper as well as easier than ever before. And this is what's compelling more and more companies to get involved in this business and establish their own brand names. Head to pick3DPrinter to read about the biggest 3D Printer manufacturers in the world.
The ability of 3D printing technology to customize eyewear is proving to be very helpful to companies in this business. In addition to this, the potential of this technology to create extremely complex structures is setting it apart and achieving standards that were never possible with traditional techniques.
So, how about finding some of the most innovative ideas to print eyewear using 3D printers. The number of frames available online are enough to make you go crazy if you think of researching each one of those. So, to ease up, speed up and optimize your process, we bring to you ten most innovative ideas that will leave you spellbound.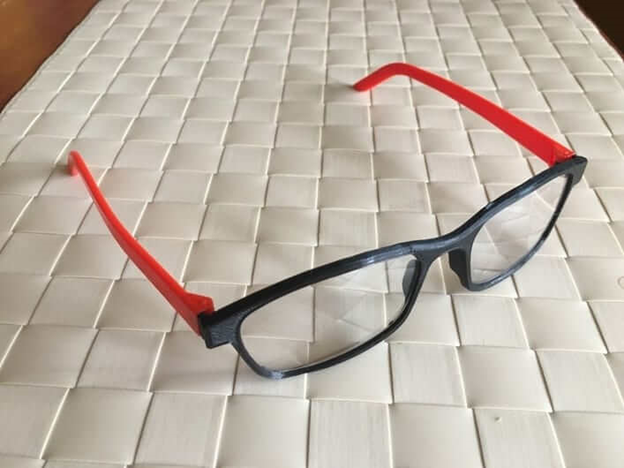 If you are tired of managing and maintaining the screws of your glasses, here is something that awaits your attention! The creativity of the designer of this 3D design file made him connect the arms, instead of using screws. These glasses have holes for pieces of 1.75 mm filament, enabling you to do without messing up any kind of screws. You can print them without any rafts or support structures by downloading the 3D design file from Thingiverse.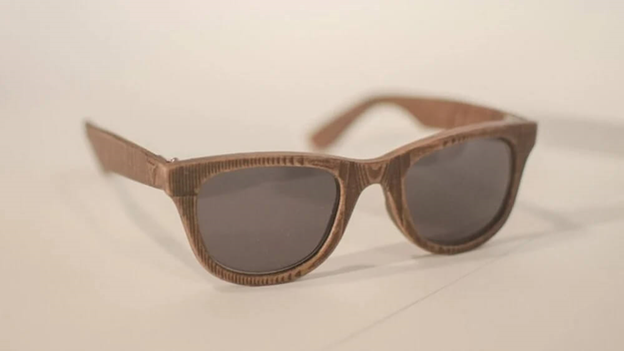 3D Printed using Wood PLA; these Sunglasses have amazing surface finish. You can use the 3D design file with the doctor prescribed glasses as well as blue-light lenses. Just for comparison purposes, you might want to imagine two scenarios: 1) time taken for buying these glasses online and getting it shipped at your place. 2) 3D printing it in three hours. You can download the 3D design file of these Sunglasses from Cults3D.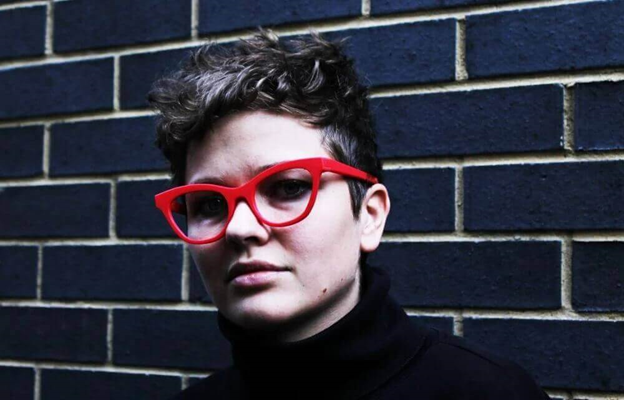 Seeing this glass frame makes you want to grab them and wear it. They have a tendency to suit each and every kind of face shape. If you are someone who is looking for a fashionable design and not a simple one, here's your match. Neither do you need any support structures, nor rafts for 3D printing this cat-eye glass frame. Even if you have a 3D printer that can only print small build volumes, you can print this because it has a build volume of 149.26 mm * 149.26 mm * 19.98 mm. Download the 3D design file from MyMiniFactory.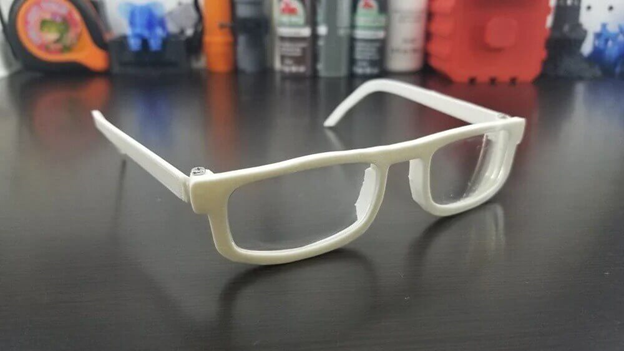 Even seeing this glasses frame on a table would make you think, it's for geeks. But there ain't any harm looking at a geek, yeah? In fact, looking geek is beneficial in many ways. The designer did print his pair at 0.2 mm layer height without any supports or rafts. But, the supports could be used on the hinges because there is a small amount of overhang there. You can download the 3D design file of these geeky look-giving glasses from Thingiverse.
Round Frame and bendable Arms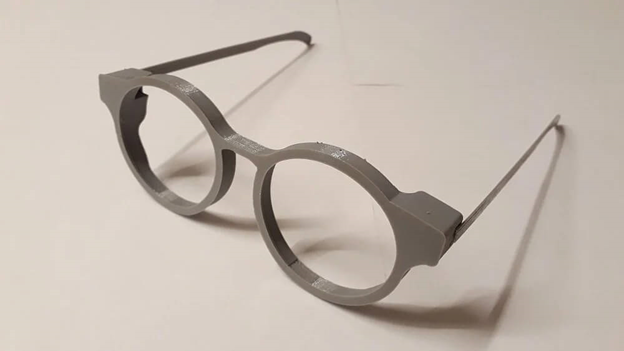 Irrespective of the head size you have grown up to, these frames have thin arms that can be blended and twisted for fitting into your head. You can even swap the arms for mixing and matching, in case you wish an even more colorful frame! The designer printed these frames and arms using FormFutura's ABS filament. Without support or raft too, you can print them using just 15 percent infill. Download the 3D design file using MyMiniFactory and get this printed.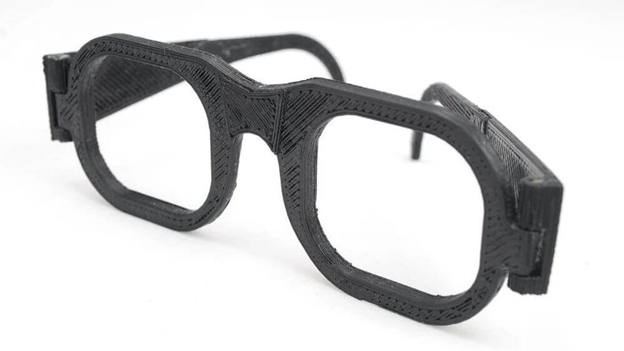 Light in weight and a perfect pair up for your eyes in activities where you are in motion, these square frame glasses are very functional. The designer of these square frame glasses was inspired by Cory Doctorow and Bre Pettis. For simplicity purpose, the designer has shown it to be printed in seven parts and the 3D design file of these frames can be downloaded via Thingiverse.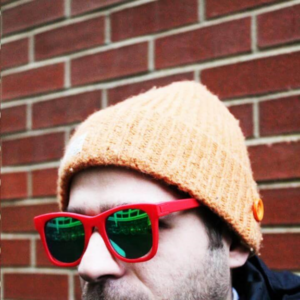 As the name of this frame hints you, they have a retro look! The ones of pop culture wherein Ronal Reagan was in White House and when The Terminator was the movie that ran in Cinemas. They are very stylish and easy to print. If you like your style to speak out a lot, they can be your go-to frames. All you need for 3D printing them is fifteen grams of 3D printing material and download of the 3D design file from MyMiniFactory.
Rectangular frame with curved edges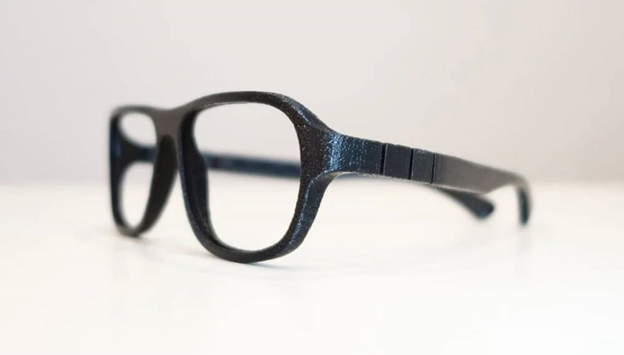 Here's a design that will print in one go, without any supports and hinges. But the "no hinges" part comes with a compromise and that is, the frame of these glasses won't fold completely. So, in case you will ever have to travel with these glasses, it would only be possible with glass-on. If you are fine with it, download the 3D design file of the same from Cults3D and get it printed.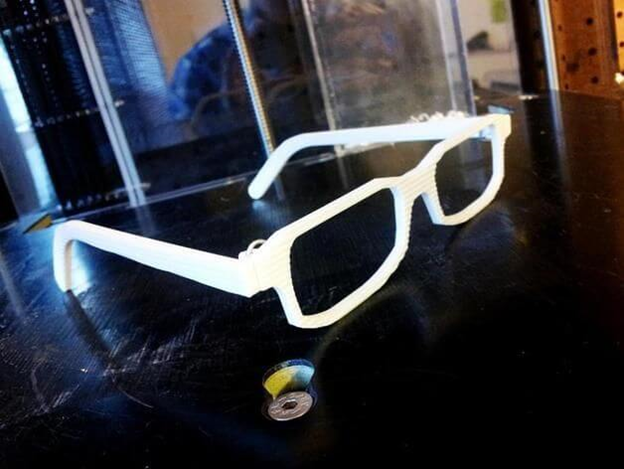 Inspired by the trending lens-free glasses, you'll either need a small axle for its hinges or a paper clip for 3D printing them. The 3D design file available on Thingiverse can be scaled according to your face, which is rare, isn't it?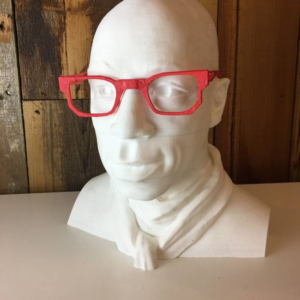 Ian Wright's years playing football for Arsenal FC worked as an inspiration for the designer of the 3D design file of these Gunnar Glasses that is available on MyMiniFactory. The arms of this design involve a clever cut-out of a cannon which is inspired from the logo of Arsenal "Gunners", now you get the name? Its dimensions are 148.27 mm * 148.27 mm * 7.38 mm and can be printed using FDM 3D printing technology.
The Conclusion
If, "what you wear, defines you," shouldn't you be choosy while deciding your eyewear? Different types of travel need different types of eyewear. And the one that you choose speaks something or the other about your character. So, are you sassy? Classy? Fan of retro? Or a geek? Since 3D printing technology allows you to print whatever you like; Download the 3D design file and 3D print accordingly.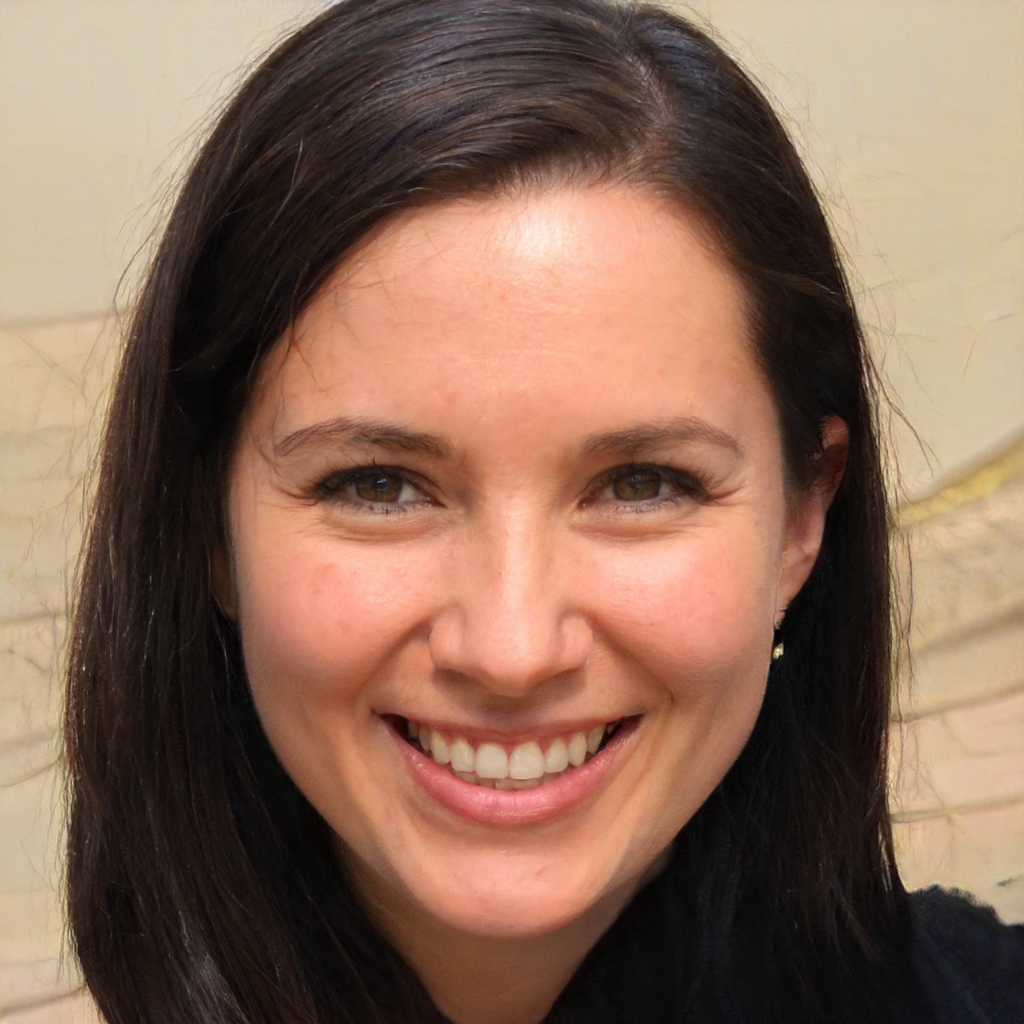 Olivia Jones
Discover what Olivia is talking about from Parenting to Entertainment & all of the in between. Activities for Kids, DIY, Health & Fitness, Giveaways & More..