10 Things to Consider before Buying Microwaves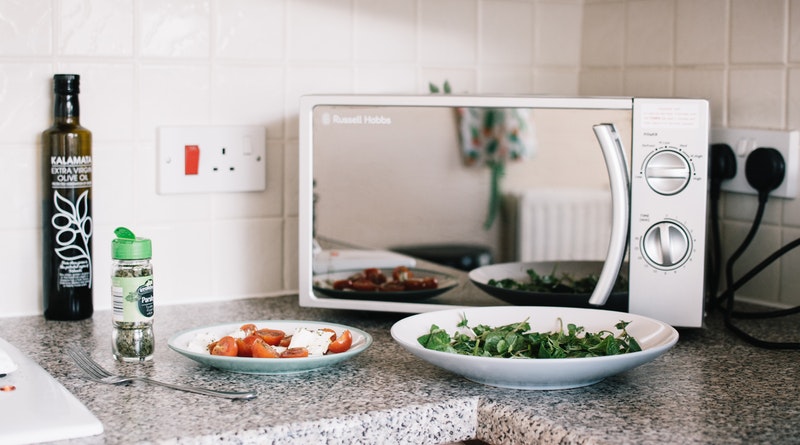 Becky
Newly middle-aged wife of 1, Mom of 3, Grandma of…
The microwave is certainly not the latest technological breakthrough, but it is an integral part of our lives today. Just think of all the hours you have saved until now due to this brilliant invention – too many to count? Yes, that is what we thought!
Although it was initially considered a 'luxury' item that only a few lucky ones could own, the microwave quickly became a necessity for most households. Not only have microwaves become increasingly affordable with time, but a quality piece is likely to last 10-12 years, making it a great investment. 
But given the large variety of microwaves available in the market today, how do you decide which one will be right for you? In order to help you out, we have compiled a list of the top 10 things to consider when buying a microwave:
The first question to ask yourself when choosing a microwave is 'how will I use it?' This will help you pick the right model for your needs. For instance, if you only use your microwave for heating and defrosting, the most basic model will do. You do not need the extra features, so why pay for them? 
Alternatively, if you are the kind who likes cooking full meals in the microwave, it is a good idea to look for one with all the latest features to make your job easier.
Microwaves come in different sizes from compact to full-size versions. You need to think about which size will be right for you, depending on what you plan to do with it and the size of your family. 
If you live alone, even a compact microwave could be enough while a family will probably need a medium to the full-sized version. If you cook full meals in the microwave, you would need a larger size to fit your bowls or dishes inside. 
You will find two major types of microwaves in the market, allowing you to choose whichever option suits your kitchen best. 
Countertop microwaves:

These are portable microwaves that you can place anywhere you wish. They are the most common and affordable kind of microwave in the market. 

Over-the-stove microwaves:

These are professionally installed

over your stove

so that they do not take up space on the counter. They tend to have more features and are also more powerful. 
Different microwaves come with different touchpads and buttons to operate them. Larger buttons and an easy to navigate touchpad comes in handy for people who are always eating on the go. Moreover, some microwaves have separate buttons for functions such as defrosting, making popcorn and cooking. If there are certain functions, you often use, make sure they are easy to navigate on the microwave.
Microwaves with a higher wattage tend to function better and quicker. You should be looking for a microwave in a 1000 watt range so that it can cook or heat food thoroughly and quickly. Any machine with a wattage of 800 or below will take longer to do its job, and may also have problems heating up food evenly. 
Before you set out to buy your microwave, you need to have a budget for it to narrow down your search and make the final decision easier. The price range for microwaves varies greatly, given the different models and the variety of features available in the market. 
If you are on a tight budget, the countertop microwave will be suitable for you. You can get a high-quality appliance for a very reasonable price. However, if your budget allows and kitchen can accommodate an over-the-range microwave, it can be a great investment. Not only does it save counter space, but it also gives your kitchen a sophisticated, modern look that can ultimately increase the value of your home. 
If you can afford it, go for a microwave with sensors as they can save your time and energy as well as bring down your energy consumption. These microwaves know how long to cook food for so that you do not have to guess how much time it will take or keep checking the food after every minute. Moreover, they ensure that food is only being cooked for as long as needed, minimizing energy bills as a result.
Aesthetics of your kitchen
You need to get a microwave that will fit in with the rest of the kitchen. For instance, if everything in your kitchen is stainless steel, you should go for a microwave that goes with it. Alternatively, if you have an all-white kitchen, maybe it is time you find a piece in a bright color such as red to make it stand out. You also need to consider the amount of space you have and think about where you will place it. 
The average microwave lasts ten years on average, so it is a long-term investment, and you must choose wisely. You want to invest in a high-quality appliance that will last long. For this reason, it is important to do your research into the different models available and read customer reviews before deciding on the right one for yourself. 
Have kids at home who keep messing with the microwave? You should choose a microwave with a child lock feature. Such microwaves require a code to be entered before they can be turned on, so only a responsible adult can use it. This ensures no one gets hurt and reduces the risk of accidents such as fires. 
The Final Word
Choosing which microwave to buy is a decision every household has to make at some point in time or another. Whether you are buying your first microwave or replacing an old one because it does not do its job anymore, every home needs a new microwave after every few years. Take note of the above tips so that you get the best value for your money. Good luck!  
Becky
Newly middle-aged wife of 1, Mom of 3, Grandma of 2. A professional blogger who has lived in 3 places since losing her home to a house fire in October 2018 with her husband. Becky appreciates being self-employed which has allowed her to work from 'anywhere'. Life is better when you can laugh. As you can tell by her Facebook page where she keeps the humor memes going daily. Becky looks forward to the upcoming new year. It will be fun to see what 2020 holds.