10 Tricks To Keep Your Home Cool This Summer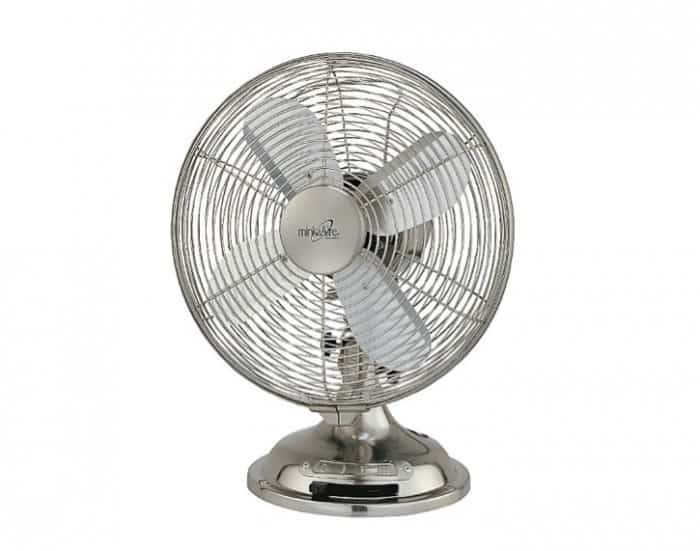 Heatwaves aren't all fun and games – the stifling temperature can prevent many of us from getting a good night's sleep. Modern homes are often designed to trap heat, which means that they remain hot at night even when the outdoor temperature is relatively cool. Fortunately, there are many ways to keep your home cool that could help to improve your sleep quality and make life indoors more comfortable.
Keep the windows open
Opening windows will help to keep your home ventilated – the smallest of breezes is better than no breeze at all. By keeping all doors and windows open throughout your home, you can allow air to travel through the whole house and reach even the most central rooms. Just make sure to use doorstops so that doors aren't constantly slamming.
Draw the curtains during the day
Drawing the curtains will let the air in but keep the heat out. The likes of these Dunelm blackout curtains are particularly good at keeping out the sun's UV rays and keeping your home cool. Yes, your home will be dark during the day, but that's a good reason to get outdoors during these daylight hours – when evening comes around, your home will be cool.
Hang a wet sheet in front of an open window
A cheap DIY trick for encouraging cool air into your home is to hang a wet sheet in front of an open window. Any breezes from outside will travel through the wet sheet, catching some of the cool moisture and helping to provide some natural air con.  
Face fans towards your window
Many of us think that facing a fan inwards is the best way to provide cool ventilation, but actually,  you're far better off directing your fan so that it's facing outside your window. This helps to blow the hot air out keeping the room cool – facing it the other way could, in fact, be blowing hot air into your home.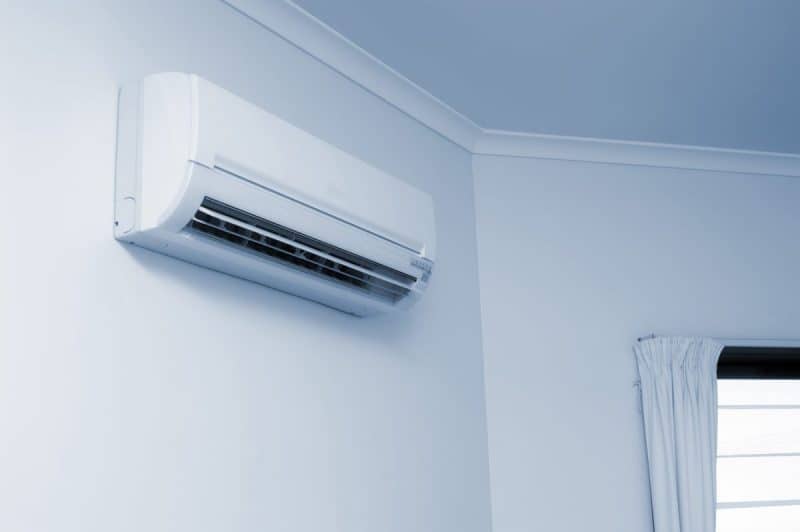 Invest in air con
Obviously, the most effective way of cooling down your home is to invest in air conditioning. Many homes have HVAC systems fitted that provide heating and air conditioning all in one. Whether you want a single air conditioning unit or units all around your home is up to you. If you've already got air conditioning, make sure that you're keeping it well maintained. If you've noticed that your air conditioning isn't working as effectively, it could be worth calling up a company such as ABC Home and Commercial AC Repair. Ideally, air con units should be serviced every year as they may clog up with dust during the winter months when they're not in use – some can even develop mould inside which can lead to dangerous spores being pumped through the air every time the unit is switched on.
Buy a Chillow
If you find yourself constantly searching for the cold side of the pillow in the night, it could be time to buy a Chillow. These pillows are made of a specialist material that stays cool throughout the night. They don't require any power and are allergy-free. This could help you to sleep better during a heatwave and come in handy if you ever have a headache or a migraine.
Try bamboo fibre sheets
Switching up your sheets could also help to keep you cool at night. There's long been a debate over the type of material you should use for keeping you cool. Luxury materials like silk may be cool at first, but can heat up quickly as body heat is applied, making them a poor option. Pure cotton can be a good option, although many people may still find themselves getting sweaty after a few hours. For a comfortable and breathable material that will keep you cool all night long, you're better off opting for bamboo fibre sheets. This material doesn't react to human body temperature and is the preferred option in many hot climates. It isn't cheap, although generally, you'll spend less than silk or Egyptian cotton. Bamboo Village offer a guide to buying these sheets.
Put your sheets in the freezer
Just like directing your fan outside the window, this one may seem a little ridiculous, but it's actually very effective. Obviously, you don't want frozen sheets – a couple minutes in the freezer may be all you need to cool them down. You can then put them on your mattress just as you're planning to go to bed – they should stay cool for most of the night, giving you a comfortable night's rest.
Use your oven less
Try to limit meals that involve using the oven as the heat from your oven will only increase the indoor temperature of your home. Foods that are quick to fry up such as stir-dries and omelettes won't make much of a difference, but baked foods like roast dinners will do. When it comes to meats, why not get outdoors and start barbecuing?
Cut down on your electrical consumption
Electrical appliances in your home are likely to generate a lot of heat (obviously with the exception of fans and air conditioning units). The big culprits include televisions, games consoles, dishwashers, electric cookers, refrigerators and lighting. Try to cut down your electricity usage where possible. Eco-friendly appliances are likely to give off less heat and use up less energy as a result – investing in appliances with an Energy Star rating could help to keep your home cool as well as keeping your energy bills low.