12 Best Music Management Apps to Organize Your Library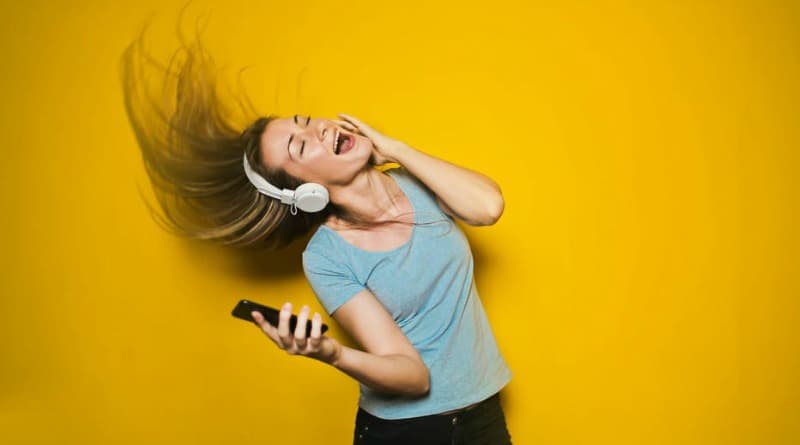 Becky
Newly middle-aged wife of 1, Mom of 3, Grandma of…
Trying to find that one song you want to listen to can be like finding a needle in a musical haystack. When you've got gigabytes or even terabytes of music, you need to have it organized, if you hope to find anything easily. Either if you have a ton of homework and you can`t cope with it then the writers from Thesis Geek can help you with it.
There are a lot of different music management apps out there, but which are the best?
Should you stick with Windows Media Player? That's just head that one off at the pass, no, you shouldn't. If you want to go from youtube to mp4 1080p that can be done also. It is just a matter of using the right program to do so.
Do you want an adaptive, Swiss army knife of a music library organizer? How about an open-source alternative to iTunes? Whatever you want, we've got you covered.
Read on, and discover the best music organizer software for your needs and also you can visit idealmusical to buy musical instruments online.
1. iCloud
If you already have an Apple Music subscription, you can use iCloud Music Library to store up to 100,000 songs!
Adding songs to your iCloud is easy. Once they're uploaded, you can simply access them in iTunes and listen to them to your heart's content. It can be accessed from Mac, PC, and iOS devices.
It also ensures that your music collection is backed up, should anything happen to your hard drive.
If you're already in Apple's ecosystem, then this is one of the best bits of music organizer software available.
2. MediaMonkey
Would you like an alternative to iTunes for Windows? MediaMonkey is what you're looking for. It's been around for years and repeatedly recognized as among the best music management software.
Music is easily added to your media library, and it can handle over 200,000 songs. Once the media has been added, its metadata can easily be edited, if required.
You can use a huge variety of file formats with MediaMonkey, including AAC, MP3, Wav, FLAC, and APE. If you need to rip an old CD, that capability is included, and you can use it to sync files to your smart devices.
The base program is free, but you can upgrade to MediaMonkey Gold. This premium version includes automatic EQ and leveling, and the ability to have multiple collections at once.
3. Winamp
Yes, the venerable Winamp is still going. This old favorite is still a popular choice, and it's easy to see why.
For a start, its reputation as being able to handle any audio format is well earned. On Winamp, you can play MP3, MIDI, AAC, and M4A, among many others. It supports a wide range of add-ons and allows for searching within playlists, among other nifty features.
While it may not be for everyone, particularly not younger users, if you used Winamp back in the day, you'll find it's even more powerful today.
4. MusicBee
Effectively a more user-friendly version of MediaMonkey. Musicbee is probably the best music library organizer for new users. It's got a rich feature set and includes a portable version that doesn't need to be installed.
Best of all, it looks really nice. The windows are crisp and information is laid out in easily understood ways.
Libraries can be organized in a myriad number of ways, you can use it to subscribe to podcasts, and it has Minilyrics integration. However, it can be quite buggy. It also needs to have plugins installed to encode MP3 and AAC formats.
It's not as comprehensive as MediaMonkey, but it's a good starting point.
5. Foobar2000
This program is one for the real nerds out there. It's the one I personally use, too, so allow me to gush a little.
Foobar2000 is barebones when you first load it up. There are no fancy graphics, no nice menus, just a customizable UI and a seek bar. You're going to be disappointed if you go in expecting something like iTunes.
That, however, is the joy of Foobar2000. It's the best music organizer app if you like customization. There is a huge range of plugins and skins that cater to every need.
It also boasts VLC levels of usable file formats. If you have music in any format, this can play it, no matter what.
As long as you don't mind doing a little bit of tinkering to make it how you like it, Foobar2000 can't be beaten.
6. Spotify
Yep, your favorite streaming app can also be used to organize your offline collection!
To add local files to Spotify, you need to go into settings, go to the local files tab, then add your music folders. That's it. It will automatically be added.
The only real problem with using Spotify as a music management app is its limited format support. Spotify can only play MP3, M4P, and MP4 files.
While this is pretty disappointing, there is one neat feature that ameliorates it. If Spotify can't add a local file, it will try to match it with a song from the Spotify catalog. It's not perfect, but it helps.
7. Clementine
Looking for an open-source iTunes alternative? Clementine is here to fill that particular niche.
If you don't mind its slightly old-fashioned UI, you'll find Clementine to be a powerful music management tool. As well as its music organization features, you can also use Clementine to listen to internet radio, Soundcloud, and Spotify.
It's not limited to local files, either. Clementine can also source your music from cloud storage services, such as Dropbox and Google Drive. Clementine is free to download and use on Windows, Mac, and Linux.
The only real problem with Clementine is that it uses a fair bit of CPU power.
8. Musicolet
If you're an Android user, it can be easy to get overwhelmed with the number of media players on Google Play. If you want a nice, lightweight music player, Musicolet is the solution.
It can be controlled using your headphones, supports multiple playing queues, and has a built-in equalizer. Its UI is pleasant to use too, with easy access given to folders, artists, and albums.
If you like to use your phone to listen to music in the car, Musicolet integrates with Android Auto. Probably the best music organizer app for Android.
9. VLC For Mobile
If you're using an Apple device, but aren't a fan of iTunes and Apple Music, VLC lets you scale the parapets of their walled garden. This app boasts support for an incredible number of audio formats and can be used to watch videos too.
VLC is supported in iTunes, making syncing files a breeze. Files can be shared via Wi-Fi, and network streaming is supported.
While VLC isn't as comprehensive as iTunes, it is a free and open-source alternative. We'd definitely recommend giving it a look if you're an iOS user. Also, this program has the best cheap synthesizer included in it.
10. AIMP
A music library organizer first and foremost, AIMP is far more than just a player. Aesthetics are important to AIMP: it boasts gorgeous menus and built-in visualizers, but this isn't at the expense of practicality.
Like Foobar2000, it can handle any file format you throw at it. It can encode files, be used as an alarm clock, and receive internet radio broadcasts.
When listening to music, AIMP gives you superb granular control over playback. There's an 18-band equalizer included, sound effects can be applied, and tempo, pitch, and speed can all be edited.
AIMP is essentially Foobar2000 for everyone else. If you want its power without having to tinker, then AIMP is the best music management software for you.
11. MP3Tag
MP3Tag isn't a media player but is a powerful tool for augmenting your music collection. This app allows you to easily edit an audio file's metadata.
Need to change the album, artist, release date, or genre info? You can do that in MP3Tag. You can also use this app to add custom artwork to said files if there's a particular version of the album art that you like.
An easy tool to use, which integrates well with Windows' context menus, every audiophile should have this app installed.
12. Rhythmbox
If you're a Linux user looking for an iTunes-style program, Rhythmbox is the answer. This free software boasts a strong feature set, including internet radio support, playlists, visualizers, file syncing, CD support, and podcast subscription support.
It's got a decent UI that looks like a cross between iTunes of old and Foobar2000.
If you want to customize any features, there are a lot of plugins available for Rhythmbox. About the only thing you can't do on this app is purchase songs.
Final Thoughts on Music Management Apps
We hope that you find this guide helpful. Whether you're on Android, iOS, Windows, Mac, or Linux, there is an app out there just for you. While we haven't had time to cover every popular music library organizer around, these are our absolute favorites.
Something to remember when choosing from these apps is that many can be customized. If you don't like its features or looks, they can be changed! If that doesn't solve your issues, then simply uninstall, and try another.
Now that you've seen our favorite music management apps, take a look at our reviews. See what else we've discovered, and find your new go-to app today!
Becky
Newly middle-aged wife of 1, Mom of 3, Grandma of 2. A professional blogger who has lived in 3 places since losing her home to a house fire in October 2018 with her husband. Becky appreciates being self-employed which has allowed her to work from 'anywhere'. Life is better when you can laugh. As you can tell by her Facebook page where she keeps the humor memes going daily. Becky looks forward to the upcoming new year. It will be fun to see what 2020 holds.