3 Awesome Non-Apple Ecosystem Accessories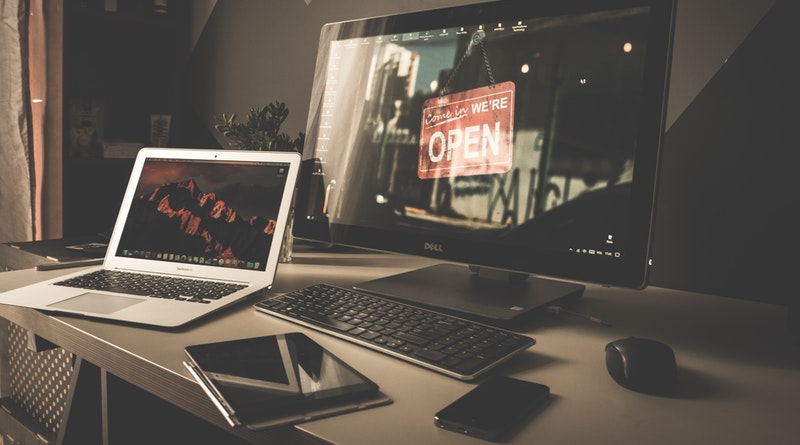 Becky
Newly middle-aged wife of 1, Mom of 3, Grandma of…
Apple pioneered many things but one of the things the brand did that no one else has matched thus far, is building a technology ecosystem. All of their products intertwine and connect with each other. One feeds the other and their products as well as services, act like one giant caterpillar with interlocking parts. This has made Apple a giant in multiple industries, from music, watches, phones, tablets, image editing and so much more. However, sometimes the best accessories are from outside the ecosystem the brand has created for itself. If you have the time to peer over the fence, here are the best non-Apple ecosystem accessories you should consider buying.
The urban sound
Apple Airpods are great. They're lightweight, provide great sound quality, but they're expensive. Right now they hover between $150 to $300, depending on what version you want. Why not go for something a little retro, mixed in with a little modernity? The Urbanista Seattle, wireless headphones are sleek but they have a much better chance at staying planted while you're running for the bus, train or perhaps going up and downstairs a lot. They have a battery life of about 12 hours, making them much better suited for long periods of use than the Airpods. They are heavier as the design is more conventional. However, sitting at around $100, they are far cheaper than the ecosystem offering. The Urbanista Seattle is a great alternative to the wallet-draining and Apple-owned Beats headphones.
Standing around
If you use your phone to make video calls all the time, pick up the Stance Compact tripod which has the perfect dimensions for your iPhone. This is a tripod that costs no more than $15 and it can fit in your jean pocket with ease. It's great for just about any iPhone model, including the older square frame designs. Place this tripod on your keychain and take it to work. Stand your phone on your desk and answer any video calls that may come your way. It has rubber feet so you can also stand your phone up in the bathroom while you're taking a bath to play songs or watch movies. 
A comfortable protector
Many of us now use our smartphones to pay for things. A simple swipe of your barcode and you can pay for almost anything in retail businesses. However, you're also in danger of being targeted by hackers that could be standing right next to you in a line at the cinema or grocery store. Therefore you need a wallet for your phone that has RFID protection. Read the SafeSleeve Reviews to see what customers think of their product and brand. With over 3,200 reviews, it has a 5-star rating, which is pretty rare. It also has radiation protection so your phone won't be damaged by appliances in the kitchen. You also have 3 spaces to store cards of cash. 
Apple has a vice grip on certain services and products that enhance your iPhone. However, there are great alternatives which are cheaper and work just as well.
Becky
Newly middle-aged wife of 1, Mom of 3, Grandma of 2. A professional blogger who has lived in 3 places since losing her home to a house fire in October 2018 with her husband. Becky appreciates being self-employed which has allowed her to work from 'anywhere'. Life is better when you can laugh. As you can tell by her Facebook page where she keeps the humor memes going daily. Becky looks forward to the upcoming new year. It will be fun to see what 2020 holds.