4 Reasonable Ways to Travel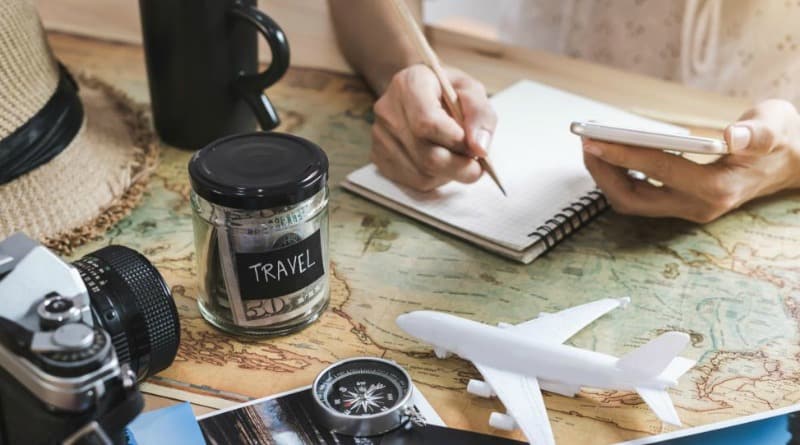 Becky
Newly middle-aged wife of 1, Mom of 3, Grandma of…
In a social media-driven world, it's tempting to think you're the only one who isn't on vacation. Some days it feels like everyone else is posting glorious selfies of the far-flung corners of the earth while you're stuck at home.
In reality, though, only 52 percent of Americans are taking a vacation this year due to costs, as reported by Bankrate. But you can be one of those 48 percent of those planning a getaway and packing their bags with some cost-saving strategies. 
Here's how to start planning your next travels on a reasonable budget. 
1. Maximize Your Value
Booking an inexpensive hotel can save some cash, but it won't help much if you're spending a small fortune on food, activities, and transportation to area attractions. Instead, maximize the value of your overall vacation by booking a cruise. 
To start, start looking into Alaskan cruise prices, identify an itinerary that works for you, and wait to pounce on the best deal. Remember to look at both the cost and the duration of time you plan to get away from it all, along with on-board credits and kids cruise free deals.
2. Rack Up Your Rewards
Beyond trying to maximize your value while on vacation, make it a point to trim travel costs with free airfare, gas and more just by using your credit card and paying your bills. To get started, look for the latest promotions on credit cards offering 50,000 miles or points to apply toward travel. 
With some organization and perseverance, you can employ this strategy a few times a year to consistently keep money in your travel fund. Looking to your utilities is also an innovative way to amass even more travel rewards. Many natural gas companies also offer airline miles or travel perks for switching from your regular provider.
3. Get Ruthless with Your Daily Budget
It's easy to assume you can't afford travel based on what's currently in your checking account. But cleaning up your budget and getting ruthless with your spending can free up more cash for your travel. For starters, cut the cable and switch to an Amazon Fire Stick or Roku to watch your favorite shows. 
You can also downgrade your smartphone and service provider, get rid of your second car and instead bike or take Uber to and from work, and get rid of underused subscriptions like Netflix or apps. And, perhaps more important than trimming your budget is tracking it. 
With this in mind, keep tabs on where you spend your money through an app like Mint. Once you see where your money is going, you can cut back on things that just aren't important in the grand scheme of things, albeit a weekly manicure or bar trivia night.
4. Go Off-Season
Even the most luxurious vacations can fall well within reach merely by delaying it for a few short months. Exploring Italy is most expensive during peak season when crowds flood the streets and push hotel prices out of reach. However, delaying until November through March can yield serious cost savings and less competition for hotels and tours. 
So, stay open-minded and skip the trip to the snow-capped mountains during fall and winter and instead head out during the summer to enjoy lively festivals and mountain biking on the trails. Or, that beach trip could be a winter getaway, where you spend time shelling and visiting area attractions.
Stick to Your Budget
It's not hard to be practical with travel. With this in mind, get creative with your travel strategy and book the vacation of your dreams. Ultimately, it's possible to stick to your budget goals by staying flexible to your plans, scouring the best deals and getting aggressive with your budget.
Becky
Newly middle-aged wife of 1, Mom of 3, Grandma of 2. A professional blogger who has lived in 3 places since losing her home to a house fire in October 2018 with her husband. Becky appreciates being self-employed which has allowed her to work from 'anywhere'. Life is better when you can laugh. As you can tell by her Facebook page where she keeps the humor memes going daily. Becky looks forward to the upcoming new year. It will be fun to see what 2020 holds.