4 Tips for Choosing the Best Interior Paint Colors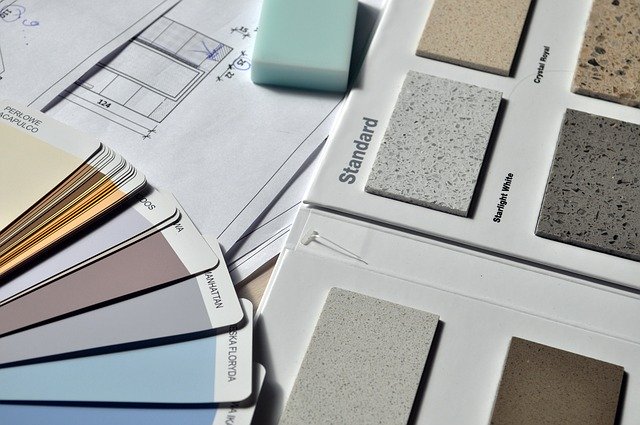 Are you ready to take on a new project to spruce up your home? If you've already seeded the lawn and built a she shed, why not bring your endeavors indoors? New interior paint adds value and interest to your home, not to mention makes you feel like you're in a new space.
1. Choose a Color Based on a Pattern
Do you already have furniture, rugs, or other decor in the room you wish to paint? You can make sure your paint matches the rest of the room by choosing a color based off of the largest pattern in the space. Perhaps it's a large piece of wall art, or maybe it's the area rug under your furniture. Choose a bold color from the pattern, or if you prefer something neutral, focus on any white, beige, or gray in the pattern and choose from there.
2. Get Creative With Neutrals
Even if you decide to work with neutral colors, you can add some pizzazz to them. Maybe you're using tan and white or different shades of beige. Regardless of the neutral hue, you can jazz it up by asking your house painters to get creative. Add stripes to one wall to create a relaxed style that isn't too over the top, or add pastel shades to the trim or ceiling to create visual interest without going too bold.
3. Focus on the Small Spaces
Don't let yourself all into the trap of believing you need to use light colors in small spaces to make them appear larger. You can create the same effect with mirrors or large windows, so why not have a little fun with your paint colors? A dark, bold color tells people that the space may be small but it is still sophisticated, elegant, and deserves the attention they give to it. Of course, if you prefer light colors, you can still add interest with neon or pastel shades in your favorite colors.
4. Bring the Outside Indoors
Are you looking for a way to create a more relaxing environment in your home? Consider bringing the outdoors inside when choosing your interior paint colors. Blue, beige, and white create a beach atmosphere, or you can use pastel yellow and green to recreate your favorite country field in your home. Use these in rooms with lots of windows to further the effect.
When choosing to paint your home, avoid trying to do it yourself, especially if you're doing it as a step toward selling. Hiring a professional house painter ensures the job is done right the first time and that you don't need to spend money to fix mistakes down the line.