5 Essential Tools for Home Improvement Projects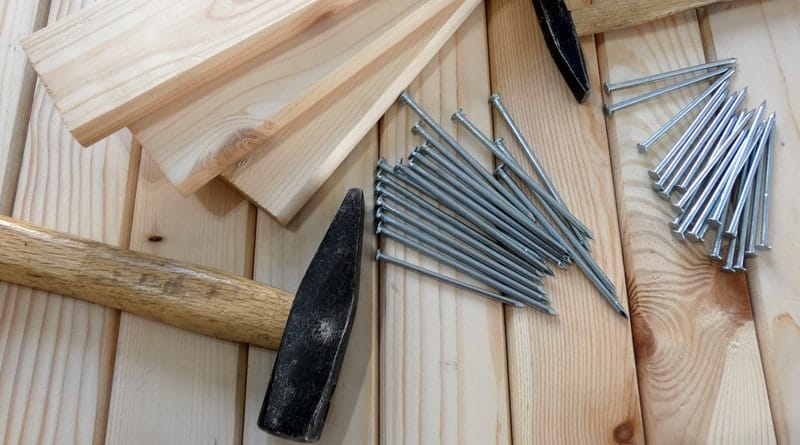 Becky
Newly middle-aged wife of 1, Mom of 3, Grandma of…
Fixing up your home is a great use of time and energy, as home improvement projects add value while simultaneously increasing your enjoyment of the house. If you're new to tackling projects like these, we've put together a list of our five essential tools that you'll need.
Jigsaw
A jigsaw is probably the most versatile saw you'll be able to find, and as a result, it is perhaps the first tool you need to do home improvements.
A powerful highly reviewed jigsaw allows you to tackle a wide array of projects. For starters, jigsaws can make virtually any kind of cut. Whether sawing through 2×4's or cutting curves in ornate wood, as long as you use the right blade, the jigsaw can handle it.
Jigsaws can also make angled, beveled cuts, meaning that you can even use it to cut baseboards and crown molding.
A jigsaw is versatile enough to act in place of other types of saws like a circular saw and miter saw. As you progress, you might end up wanting to pick up these saws, but in the beginning, the jigsaw can act as a great substitute.
Cordless Drill
Another highly convenient tool that should be at the top of your list, a cordless drill is an essential tool for all of your home DIY projects.
Drills are far more powerful than using a screwdriver by hand. You'll be able to move quickly through projects requiring screws to be installed, which encompasses a lot of various home improvement projects.
Going cordless means that you never have to worry about finding an outlet or running an extension cord. The only thing you have to stay on top of is the battery levels. One great way around this is to buy multiple batteries. That way, while you're using one, the other can be charging.
Bandsaw
Moving from the essential into the ultra-convenient, most people don't put the bandsaw at the top of their list. However, homeowners should strongly consider adding this saw to their shop.
A bandsaw can accurately cut wood of any thickness, making it incredibly valuable. For many, it can replace both the circular saw and table saw in their garage. And, unlike a scroll saw, the bandsaw is perfect to handle large home improvement projects.
Use a band saw to cut through a bunch of 2×4's in no time or to make curved cuts on large pieces of wood. This tool adventure, while not essential, will save you a lot of time.
Kreg Jig
A Kreg jig is a modern way to easily and quickly fasten two pieces of wood together. Rather than needing a sophisticated joint, or hastily using regular screws or nails, a Kreg jig allows you to join two pieces of wood with the best of both worlds.
Kreg jigs are sometimes referred to as pocket screws and involve using a guide to drill into one piece of wood and through to the other. You then use the pocket screws to join the wood pieces together.
You're left with a perfect joint in no time. Once you've used this tool, you'll never want to join wood any other way.
Sander
Whether you're restoring old furniture or making something new, sanding the finished product is almost always a requirement. As such, picking up a good orbital sander will serve you well.
For many home improvement projects, you might not have an immediate use for a sander. However, in order to give your home a completed and professional look, a lot of projects will benefit from sanding.
Sanding gives wood a finished, smooth feel. It allows the wood to take a stain or paint better and will give your woodworking piece a nicer look and fee.
Conclusion
Home Improvement projects are a great way to fix up your home and add value at the same time. These five tools will allow you to tackle the majority of projects, making them faster and easier to complete.
Becky
Newly middle-aged wife of 1, Mom of 3, Grandma of 2. A professional blogger who has lived in 3 places since losing her home to a house fire in October 2018 with her husband. Becky appreciates being self-employed which has allowed her to work from 'anywhere'. Life is better when you can laugh. As you can tell by her Facebook page where she keeps the humor memes going daily. Becky looks forward to the upcoming new year. It will be fun to see what 2020 holds.