5 Qualities of a Great Bus Driver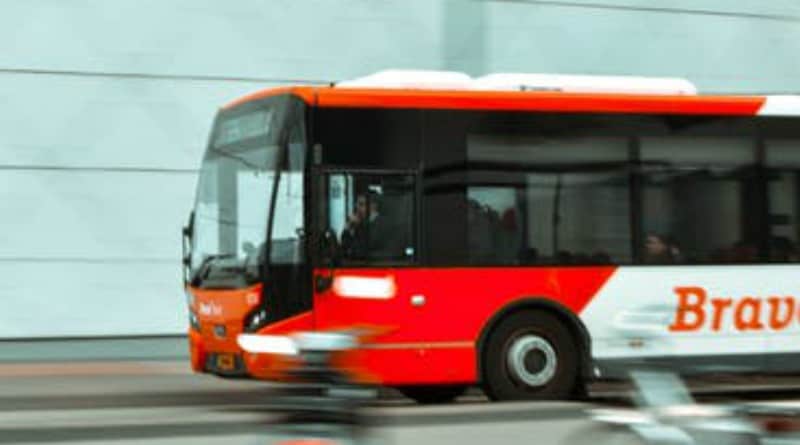 Becky
Newly middle-aged wife of 1, Mom of 3, Grandma of…
There are more than 687,000 bus drivers working in the U.S. right now, and the field is growing at a rapid rate.
Do you think you'd make a great bus driver?
Driving a bus can be a challenging job, especially if you want to drive a school bus and work with children on a daily basis.
Before you decide that this is the career you want to pursue, it's important to consider whether or not you have the right character traits and temperament.
Read on to learn about some of the qualities a good bus driver possesses.
1. Personable
A good bus driver is someone who's personable. They ought to have a cheerful demeanor and find it easy to talk to others.
You don't often have to carry on a lot of long conversations with people when you work as a bus driver, but you ought to be able to explain things to passengers and communicate with them in a pleasant way.
2. Good Leader
Leadership skills are essential for bus drivers. As the driver, you're in charge of everything that happens while on the bus.
You'll need to be able to enforce rules, make the right decisions for your passengers' well-being, and keep things under control during high-stress times. Services like bus washing in Toronto ensures passengers a clean transportation — boosting their comfort and making it a pleasant journey.
3. Good Time Management
Bus drivers must be able to stick to a schedule and show up to their destinations on time. If you've ever ridden a bus yourself, you know that people are not pleased when the driver shows up late.
Situations do happen that are outside your control on occasion. However, you'll still need to make an effort to reach each stop on time and stay on your assigned route.
4. Calm Under Pressure
As a bus driver, there will be times when you find yourself in high-pressure situations. You might be driving during severe storms, or you might have a passenger who is causing problems and putting others at risk, for example.
In these situations, you need to be able to maintain your composure and stay calm while also handling the situation in a way that keeps your passengers safe and gets everyone to their desired destination on time and in one piece.
5. Patient
Whether you're driving people to and from events in a charter bus or driving a school bus full of children, a good bus driver must be patient.
You'll have to be able to handle unhappy or irritating passengers and maintain your composure even when people are driving you nuts.
Would You make a Great Bus Driver?
Now that you know more about the qualities you ought to possess in order to be a great bus driver, do you think you have what it takes?
Being a bus driver can be an interesting and rewarding career. You have to have the right temperament, though.
If you don't think driving a bus is the best career path for you, there are lots of other options out there.
Check out some of our other career-related articles today to learn about other jobs for which you might be a better fit.
Becky
Newly middle-aged wife of 1, Mom of 3, Grandma of 2. A professional blogger who has lived in 3 places since losing her home to a house fire in October 2018 with her husband. Becky appreciates being self-employed which has allowed her to work from 'anywhere'. Life is better when you can laugh. As you can tell by her Facebook page where she keeps the humor memes going daily. Becky looks forward to the upcoming new year. It will be fun to see what 2020 holds.