5 Ways to Boost Your Job Search Game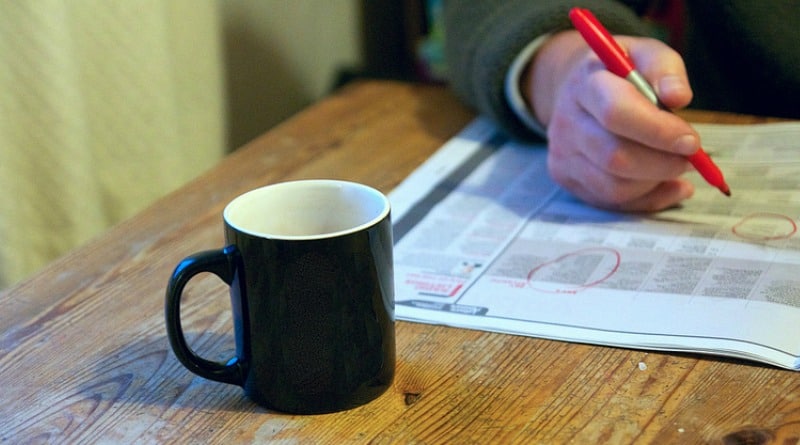 Becky
Newly middle-aged wife of 1, Mom of 3, Grandma of…
Job searching doesn't have to be an endless cycle of uploading your resume and crossing your fingers. When you ask yourself the right questions before you ever make it to an interview, you'll be better prepared not only to speak to potential employers but also to look for jobs you truly want. In the long run, taking a little longer with your job search now means you're more likely to find a great fit.
Think About Industries That Excite You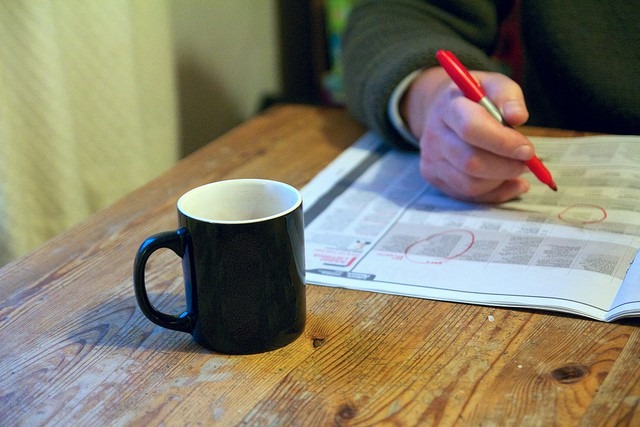 Are you passionate about a certain industry? If you love cars, care deeply about social justice, or adore travel, look for jobs in those industries. Once you create a list of industries you're interested in, get an idea about available jobs that line up with your skills and experience. When you're passionate about something, that enthusiasm and drive is going to come through in your cover letter and when you interview. Plus, researching companies is much more interesting when you care what they're up to.
Target Your Search
Targeting helps you decide where to apply and what to look for. Think about how you work best: Do you like to deal with things on your own, or are you at your best when you're on a team? Maybe you're fantastic at customer service skills, or perhaps you'd prefer something on the creative side. Narrow down these ideas before you start looking. When you need a job, it's tempting to go in for anything, but you'll end up overwhelmed when you start searching.
Saying you'll take any kind of job doesn't work in your favor. When you're desperate for work, limiting your scope may seem counterintuitive, but the last impression you want to give potential employers is that you are desperate. Instead, be clear about the kind of work you want to do, both with employers and with yourself. Are you interested in improving customer service using social media? Do you want to simplify grocery supply chains to save valuable time and money? Answering questions like these will help you focus on the right job.
Zero In on Locations
Be honest with yourself: Are you willing to move for a job? If you are, think about where you'd be willing to live and where you'd rather not ever go. If you love the big city and a job pops up in a tiny town in the middle of Wisconsin, you're not going to be happy living there, and you'll find yourself opening up the job search again after a few months of misery.
On the other side of the equation, finding a new job can be just the excuse you need to get out of your current city and start fresh somewhere else.
See Also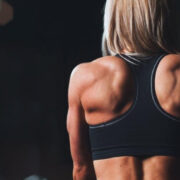 Follow Your Favorite Companies on LinkedIn
LinkedIn is a great resource for job hunters. When you're searching for jobs, follow the companies that most interest you on LinkedIn. Many companies post job opportunities, industry news, and other information there. If the company is opening up a new office, you're more likely to hear about it if you follow that company. Some companies use their LinkedIn page to connect with potential talent; if you check out Amway's LinkedIn page, you'll see that Amway often posts recruitment links and questions.
Discover Company Culture
Company culture plays a huge part in employee happiness, and everyone prefers something a little different when in the office. You've probably got your preferences when it comes to open-plan offices and team retreats, so when you're applying for jobs, dig into companies' websites and social media feeds to find out everything you can about their culture. Reviews from current and former employees on websites like Glassdoor are great places to find first-hand information on what it's like to work at a company.
The last thing you want to do is reboot your job search only a few months after finding a new job. That's why it's so important to think clearly about your passions, research the companies you're interested in, and be honest with yourself about the types of jobs that excite you most. There are no right or wrong answers; this is your career, after all!
Becky
Newly middle-aged wife of 1, Mom of 3, Grandma of 2. A professional blogger who has lived in 3 places since losing her home to a house fire in October 2018 with her husband. Becky appreciates being self-employed which has allowed her to work from 'anywhere'. Life is better when you can laugh. As you can tell by her Facebook page where she keeps the humor memes going daily. Becky looks forward to the upcoming new year. It will be fun to see what 2020 holds.