5 Ways to Easily Control Children's Internet Usage
Justin
Justin is a promoter of healthy living and a cook…
Your child comes home from school, and all they talk about is a new game available online. Whether it is games, videos, or social media, it's hard to keep kids away from the virtual world. Today's children are tech-focused, so it's hard to forbid the internet. But as a parent, you'd like to place some limits and control your kids' web usage.
Fortunately, numerous ways exist to monitor and limit how your children use the internet. Here are some tips that'll help control their online activity!
Know Screen Time Limits by Age
It's not only about the internet, but spending time in front of a screen. Too much "digital time" leads to sleeping and attention problems, compromises school success, and affects behavior negatively. But what's the optimal screen time for a child?
According to experts, it depends on the age:
A child up to two years should never use screens alone. It's advisable to stick only to video chatting with close ones over the internet.
Kids from two to five shouldn't have more than an hour a day of screen time. You could make it two on weekends, but try to make the content educational.
Increase your child's screen time gradually. Each kid is unique, so customize your approach and try to ensure they don't spend all their free time online.
Talk to Your Child and Supervise Their Internet Usage
From a kid's perspective, the internet is another way to have fun and explore the world. Unfortunately, that world is full of serious threats, such as cyberbullying. Parents should use every opportunity to talk about the pros and cons of the internet with their children.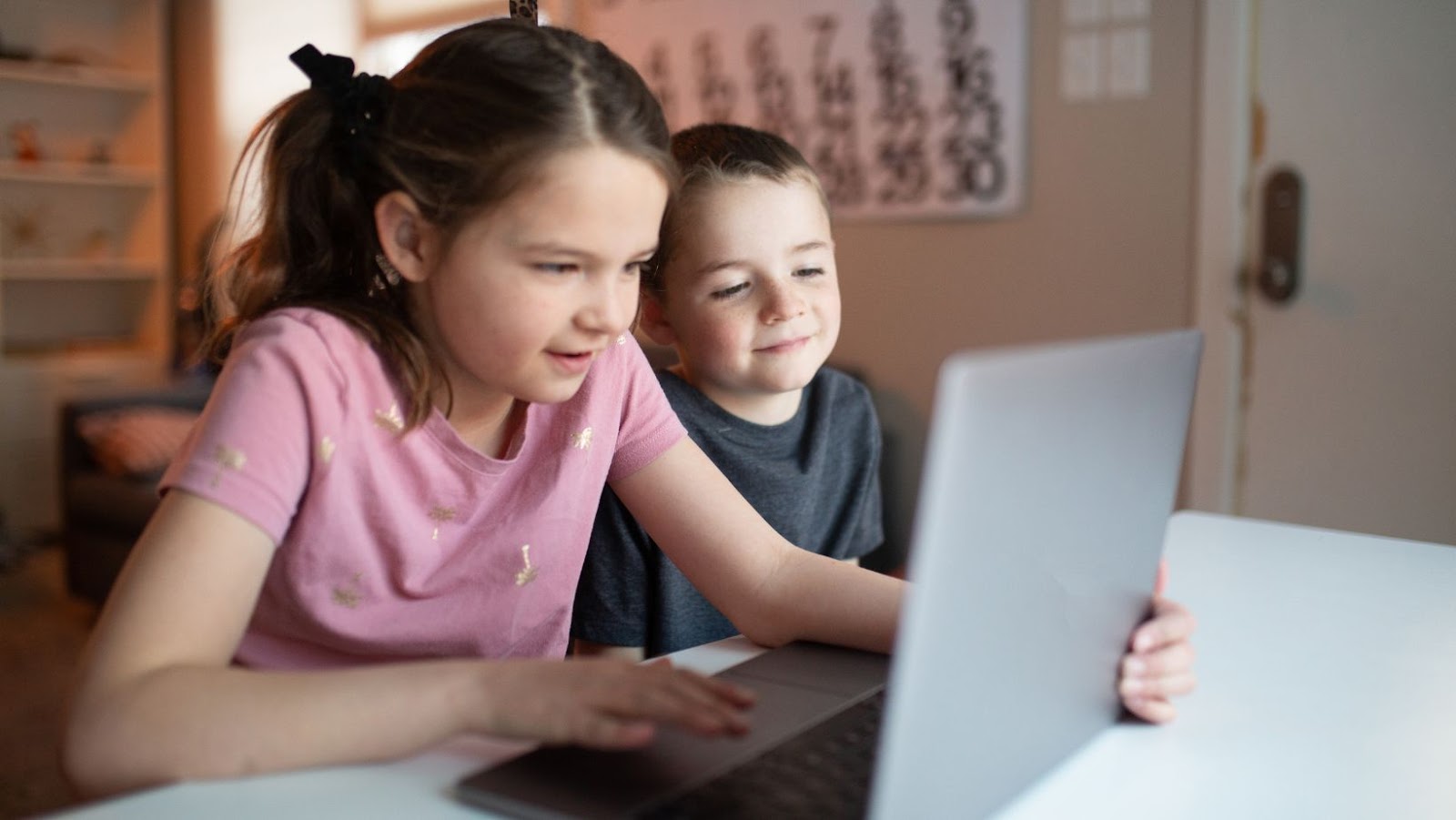 You could supervise the kid's internet activity, especially in the beginning. Try to express genuine interest in the sites they visit. Develop a bond with your child, so they'll trust you enough to share when they experience something unpleasant. As a parent, try to be supportive and have constructive chats instead of criticizing. That is sound advice for online activities but also for the real world.
Review Which Games and Web Services Your Child Uses
Here's another wise tip for parents – check which websites your kids visit after they finish using the internet. The odds are they won't erase internet history, especially when younger.
So, open the browser and see the websites they visited.
Furthermore, you can analyze which games and apps they installed on the device. Take social media particularly seriously. Talk to your kid about the importance of keeping their profile private and not accepting strangers as friends.
Set Up a Child Account on Windows or Mac
It's time to discuss how to use technology to control your child's internet use. For starters, create a kid-friendly account on the computer. If you have Windows 10, you'll find Content Restrictions within the system's settings.
Microsoft account also allows filtering which websites your child can visit.
Apple implemented parental controls on Mac devices. You'll find it in System Preferences, and it allows adjusting three levels of internet content filtering.
Enable Google SafeSearch
Another imperative tip is to limit the search engines from displaying unwanted content to your kid. The odds are they'll use Google, and this platform has a SafeSearch feature.
Once you access the Search Settings, you'll find the filter section. Activate SafeSearch and pick a moderate or strict setting. Similar features are available on Bing and other major search engines.
Use Parental Control Apps
Restricting internet use on computers is easy, but what about smartphones? If your child has one, consider using parental control and monitoring phone tracker apps to stay on top of their online activities.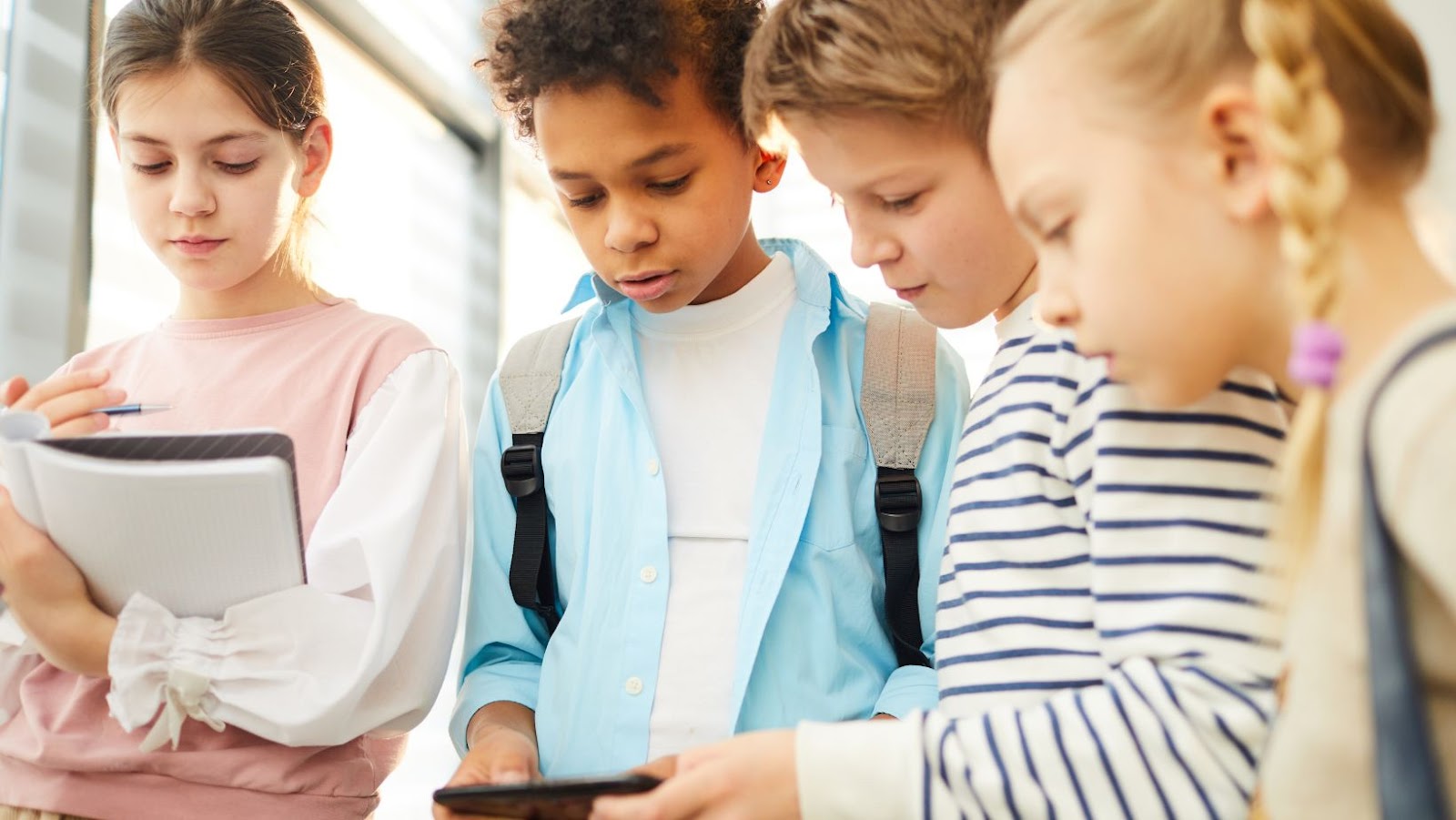 Parental control tools can monitor everything from social media apps to text messages. You can set alerts if a "suspicious" word appears, such as those related to drugs, violence, etc. These tools can also control screen time. For example, it could stop your child from using the phone when it's nighttime.
Final Thoughts – The Importance of an Alternative
Controlling your children's internet use should go in two directions. First, you should monitor the time they spend online. They should only visit age-appropriate websites and be careful when using social media.
Parents should also consider limiting internet use for their children since too much screen time is unhealthy. However, it's crucial to offer a fun alternative. You can go on outdoor trips, play board games together, and come up with other entertaining activities. Don't hesitate to pick whatever works to encourage your child to spend less time online!
Justin
Justin is a promoter of healthy living and a cook with a passion for making delicious food. He has worked in many different kitchens, but his true love is creating healthy meals that taste great. Justin also enjoys staying active, and loves spending time outdoors hiking or biking. He is always up for trying new things, and he loves to laugh and have fun.