6 Things to Add to Enhance Your Outdoor Area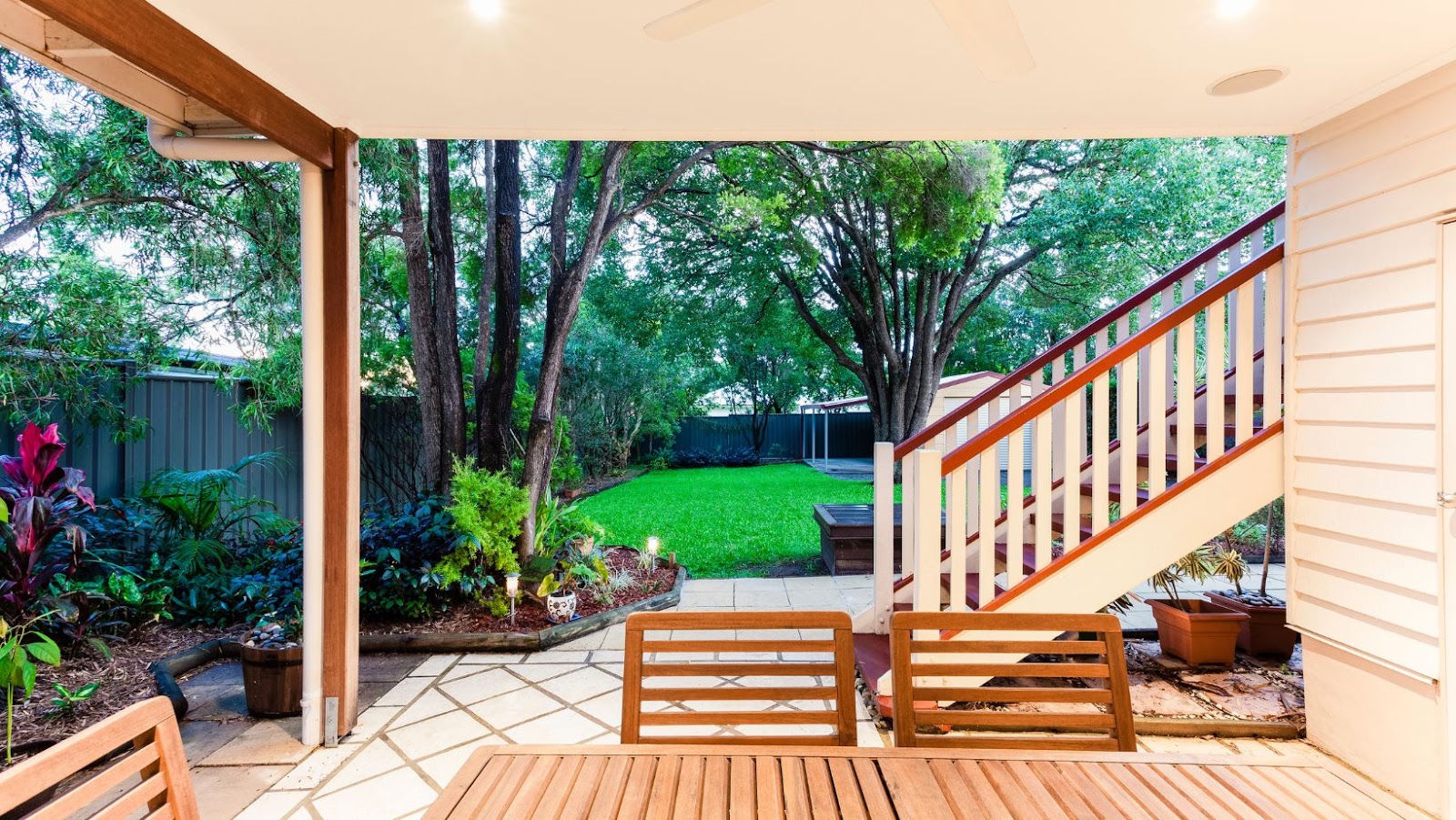 Deepak
Deepak is a lover of nature and all things sporty.…
Are you looking for ways to refresh your outdoor area and make it into a space you'll want to enjoy all summer? Whether for peaceful mornings with coffee, warm summer evenings outdoors with friends, or just someplace to relax at the end of each day, making a few simple changes can be an easy way to upgrade your outdoor area and create something truly magical. From furnishings to accessories, we have gathered 6 items that will enhance your outdoor living space and keep you enjoying time outside in comfort!
Retractable Privacy Screen
One of the first things that you can add to your outdoor area to enhance it would be a retractable privacy screen, which isn't that difficult to install, as Sun Protection of Florida explains. Adding a retractable privacy screen offers a range of benefits.
For one, you will be able to protect your outdoor furniture from the sun and, at the same time, shield yourself from undesirable weather. It also means that you can sit outside whenever you want, regardless of whether it is pouring or windy, given that your outdoor area has some sort of ceiling.
A Patio
One of the most crucial additions to an outdoor area is a patio. Firstly, you wouldn't want your furniture to be on the grass, and it isn't the most comfortable for guests. Secondly, a deck is certainly much more welcoming.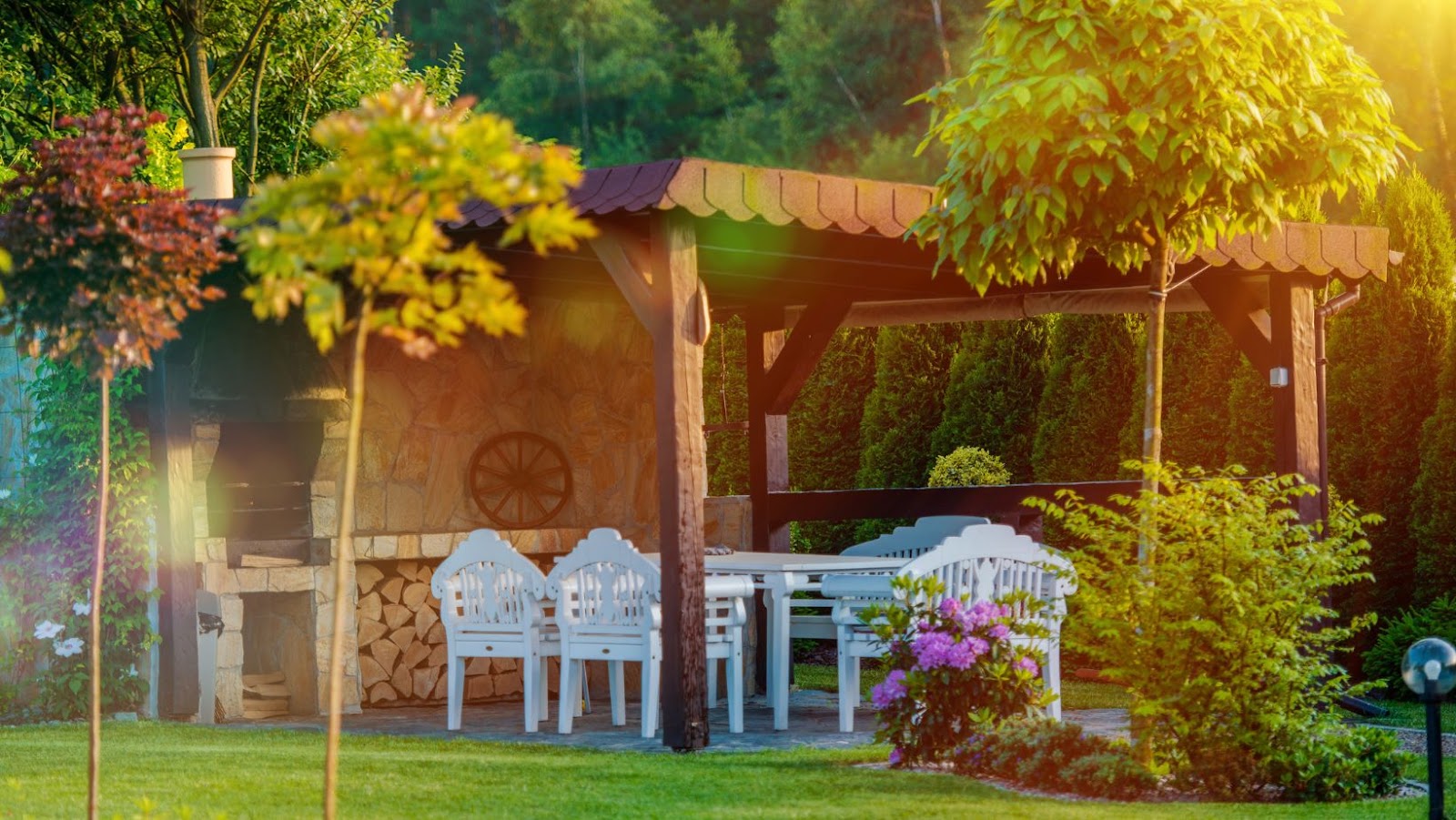 There are many ways that you could create a patio. One of the easiest is just to pave an area with bricks, which doesn't require concrete. Speaking of concrete is another option that you have at your disposal. You could, of course, also create a patio using wood, but that isn't really recommended since it will take the most weather damage.
Some Greenery
Another very simple addition to your outdoor area, and one that is very easy to get and won't cost much, would be greenery. This might sound a bit strange since you are already outdoors, but many gardens actually don't have flowers or bushes.
Even if your back garden is like a forest, a little greenery inside your outdoor area will really make a big difference. You could get a trellis and attach it to a wall, with some vines. You could get a few pot plants next to the furniture. Some people even use trellises on the ceiling and attach vines to them to really create an outdoor atmosphere.
A Fireplace
No outdoor area is complete without a fireplace, in fact, it should be one of the first things that you build. Fireplaces are great, especially if you sit outdoors at night, since they can provide light and warmth.
More importantly, you can use them to cook food. Making a fireplace doesn't have to be expensive; you can use bricks and concrete. Just ensure that your fireplace doesn't cause a fire hazard. For this, a concrete or brick patio is recommended.
Pillows, Blankets and Furniture
Now that you have a patio, a retractable privacy screen, greenery, and a fireplace, it's time to make your outdoor area comfortable. For that you are going to need furniture. The furniture that you choose is entirely up to you, just ensure that it is comfortable, and weather protected.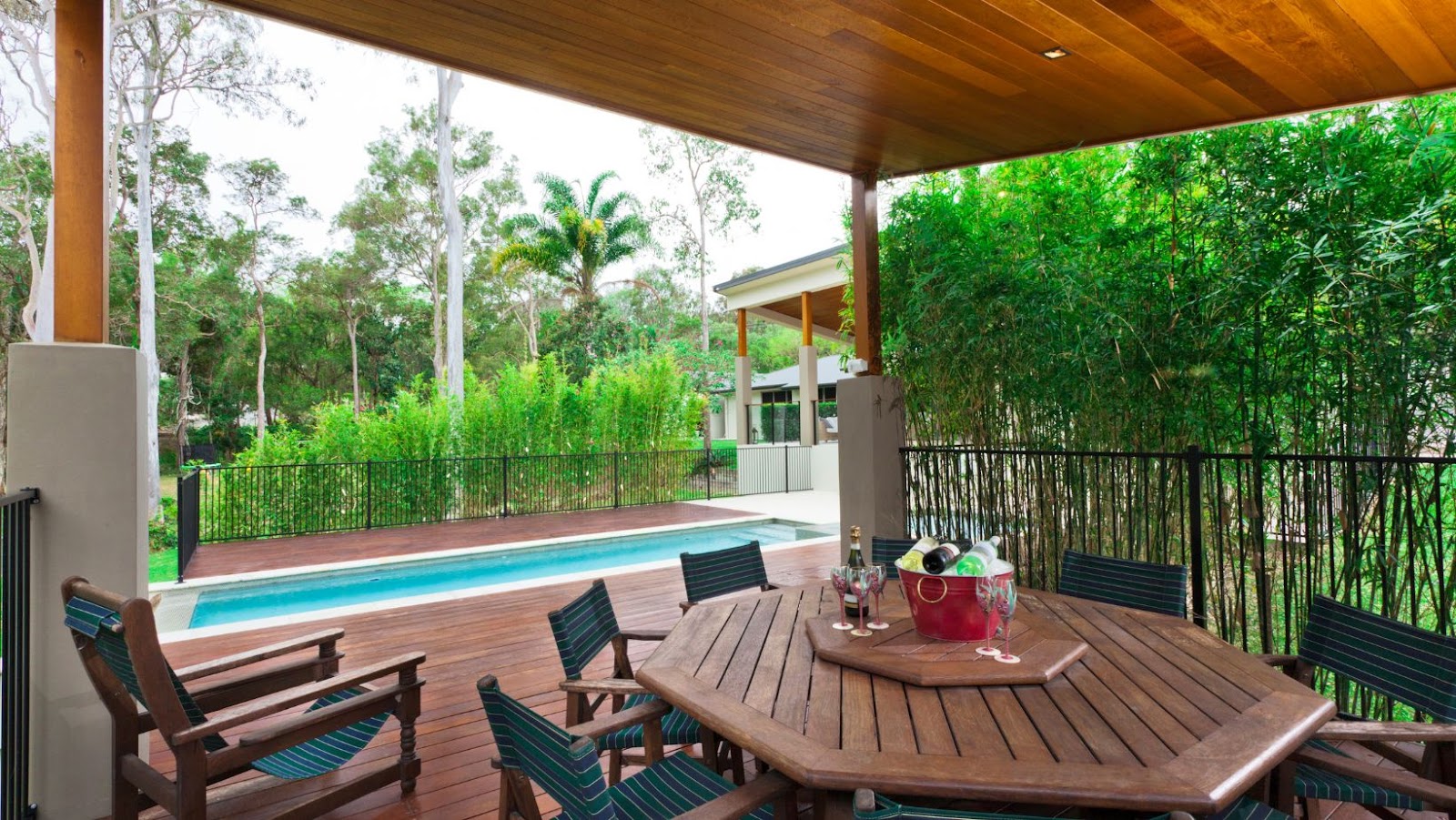 For colder evenings, or increased comfort, you could get a few pillows and blankets. Again, ensure that they are weather protected so that they last. Some people even place thick blankets and pillows on the floor for extra comfort to look at the stars.
Lighting
Finally, the last thing that you should add to your outdoor area, and one that will make a big difference, is lighting. Lighting is incredibly important since it sets the mood. Since you are outside, you don't want to get anything too dim, otherwise you won't be able to see when it gets dark. Don't stress about the hassle of installing outdoor lighting yourself; let a professional lighting service like Blingle in Round Rock, TX take care of it for you. With their expertise, Blingle will ensure a seamless and hassle-free installation, allowing you to sit back, relax, and enjoy the mesmerizing beauty of your illuminated outdoor area.
When placing the lighting, try to get the key areas covered, such as the places in the outdoor area where you will be spending the most time. If you already have lighting, perhaps it is time to replace the fixtures with something more modern.
Deepak
Deepak is a lover of nature and all things sporty. He loves to spend time outdoors, surrounded by the beauty of the natural world. Whether he's hiking, biking, or camping, Deepak enjoys being active and in touch with nature. He also loves to compete and push himself to his limits. Deepak is an avid cyclist, runner, and swimmer. He has competed in several triathlons and marathons, and is always looking for new challenges to take on.