6 Ways To Maximize The Use Of Your Front Porch
Deepak
Deepak is a lover of nature and all things sporty.…
It's important to consider how you want your front porch to be utilized. It may be used for a variety of things, such as sitting in the sun, reading a good book, or spending time with family and friends. In this blog post, we'll go through 6 ways to make the most of your front porch. So whether you're searching for an ideal location to curl up with a good book or need somewhere secure to store your bikes, we've got you covered!
Can a Front Porch be Used for Storage?
You bet! If you have a small porch, you can use it to store things like your bike or lawnmower. Just be sure to keep them covered so they don't get damaged by the elements. You can also use baskets or bins to store items like garden tools, sports equipment, and more.
Are Small Porches Usable?
Of course! Even if you have a tiny porch, there are still ways to make the most of it. For example, you could use it as a reading nook or a place to enjoy your morning coffee. Just be sure to add some cozy furnishings and decor to make it feel like an inviting space. Now, let's take a look at some of the ways you can furnish and decorate your porch.
Add Rotating Comfy Chairs or a Porch Swing
This way, you can always have a perfect seat for lounging or enjoying the company of others. Plus, it'll give your porch a more inviting appearance. If you want to take full advantage of your front porch, consider adding some comfortable seating options. This could be anything from rotating chairs to a porch swing. Not only will this provide you with the perfect spot to relax, but it'll also make your porch look more inviting to guests.
If you have the space, a porch swing is a great option. You can find them in a variety of styles and materials to suit your taste. They're also relatively easy to install, so you can do it yourself if you're feeling handy. Just make sure to measure the space before you buy one to avoid any surprises!
Get a Small Table and Some Chairs
This is perfect for enjoying your morning coffee or an evening glass of wine while you watch the world go by. A small table and chairs will also come in handy if you ever have visitors and need somewhere to sit. Just make sure the table is sturdy enough to withstand the elements!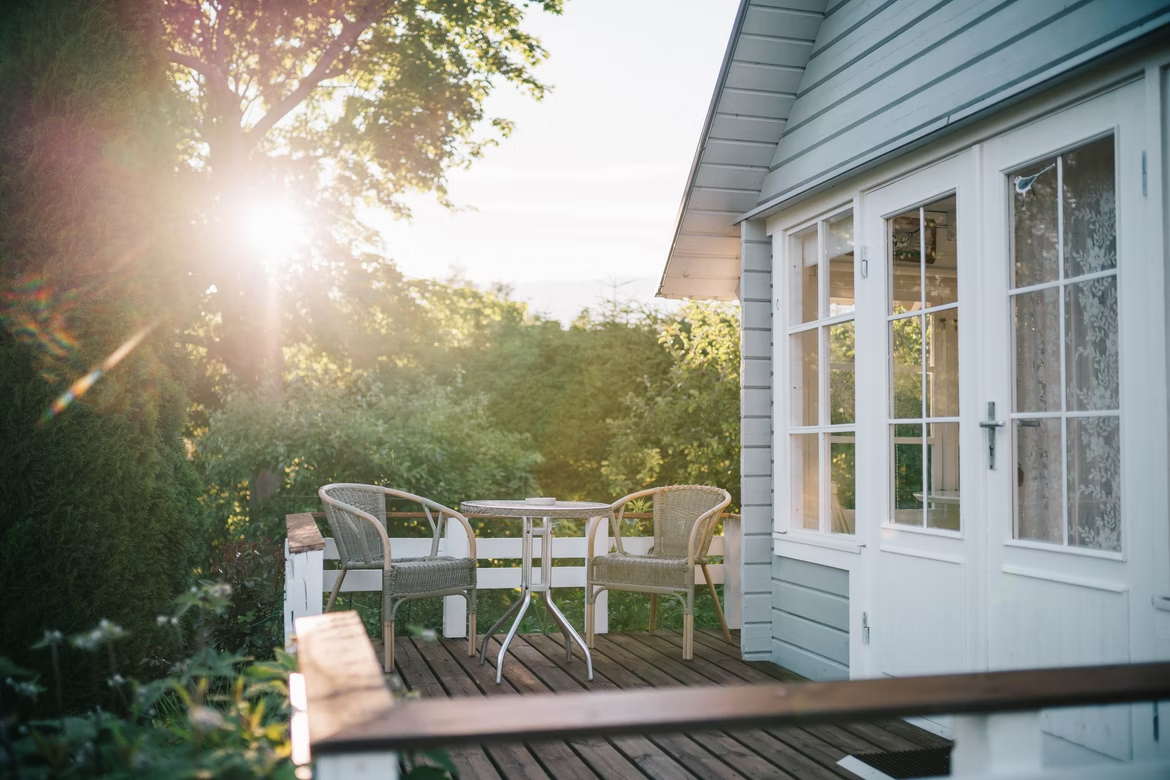 If you're worried about the chairs taking up too much space, consider getting foldable ones that can be stored away when not in use.
And if you really want to maximize the use of your porch, look for a table with built-in storage. This way, you can tuck away any extra pillows or blankets when they're not needed.
Install Awnings or Sunshades
If you live in an area with a lot of sun, then you know how important it is to have some shade. Awnings and sunshades are a great way to keep your porch cool and comfortable during the hotter months. Plus, they can add a touch of style to your space!
In terms of installation, awnings are generally easier to put up than sunshades. However, sunshades tend to be more affordable, so it really comes down to your budget and preference.
If you want something that can be easily removed, then consider getting retractable awnings or sunshades. Namely, there are a lot of awning companies in Peoria ill, for instance, so if you live in that area, it'll be easy to find what you're looking for. Just make sure to do your research before making a purchase. That way, you will be able to find the perfect option for your porch.
Hang Some Plants
Not only will this add some life to your porch, but it can also help to create a more relaxed atmosphere. If you're not sure where to start, consider hanging some potted plants from the ceiling or railings. Boston ferns are a great option as they're easy to care for and look beautiful when they trail down.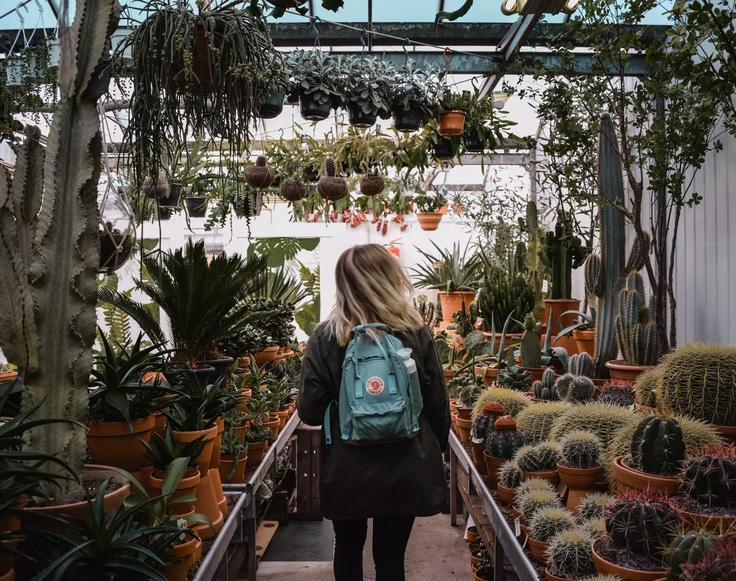 If you're concerned that your plants aren't receiving enough light, consider obtaining ones that are suited to grow in shaded areas. Alternatively, you might make a makeshift sunroom by hanging sheer curtains around the exterior of your porch. This will allow some light in while also offering protection from the sun's harsh radiation. Nets or lattices are also great for this purpose and can add an extra touch of decoration to your space.
Add Some Lighting
Whether you want to string up some fairy lights or install sconces, adding lighting to your porch is a great way to make it more inviting. Not to mention, it can also be useful for safety purposes! If you're not sure what kind of lighting would best suit your space, then consider consulting with an expert. They will be able to offer advice on what would work best for your specific porch.
In terms of installation, fairy lights are usually the easiest option. However, if you want something a little more permanent, then sconces might be a better choice. Just make sure to hire a professional electrician to help with the installation!
Put Up a Privacy Screen
If you live close to your neighbors or in a busy area, then you might want to consider putting up a privacy screen. This will provide your home with some much-needed peace and quiet while also creating a more intimate space. Namely, it's perfect for hosting dinner parties or enjoying a quiet evening at home.
Also, if you have young children, a privacy screen can be a great way to keep them safe while they're playing on the porch. You can find privacy screens made from a variety of materials, so just choose one that best suits your needs.
To conclude, these are just a few ways that you can maximize the use of your front porch. By following these tips, you'll be able to transform your porch into a space that you can enjoy all year round! Just make sure to take your time and plan everything out carefully. That way, you'll be able to create the perfect porch for your home.
Deepak
Deepak is a lover of nature and all things sporty. He loves to spend time outdoors, surrounded by the beauty of the natural world. Whether he's hiking, biking, or camping, Deepak enjoys being active and in touch with nature. He also loves to compete and push himself to his limits. Deepak is an avid cyclist, runner, and swimmer. He has competed in several triathlons and marathons, and is always looking for new challenges to take on.