7 Plumbing Tools Homeowners Must Have Before Moving To A New Home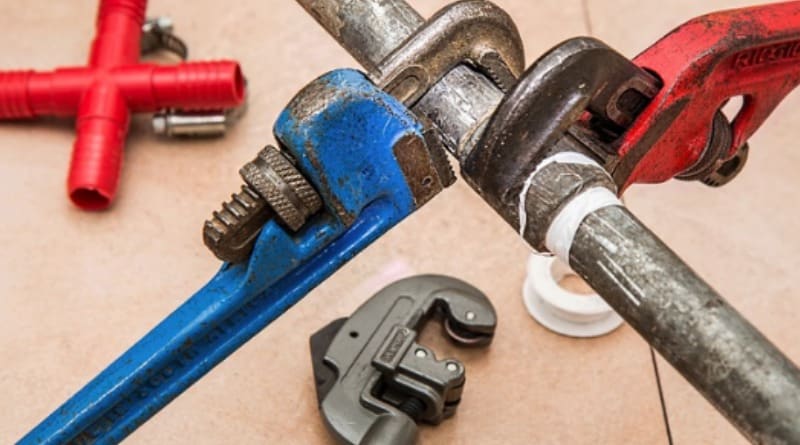 Becky
Newly middle-aged wife of 1, Mom of 3, Grandma of…
While moving to a new home is an experience worth cherishing, here's what makes it more special: getting rid of clutter that was actually living with you in your previous home!
Decluttering the unwanted stuff is a relief, of course. However, you need to be sure which stuff should be thrown away and which needs to be packed into the moving box. That's because there are specific tools that seem to be unneeded. But those are the ones you'll eventually need the most, for instance, plumbing tools.
Though you expect to live life in your new home to the fullest, you never know when a plumbing emergency strikes in. Besides getting water leaks fixed by PlumbingFix, you should also have some tools that help you get rid of everyday plumbing annoyances.
Confused as to which plumbing tools you must keep with you as a homeowner?
Here' a list of the most important ones.
 

Roof Rake
Do you want ice dams to be the first thing your guests notice as they excitedly come over to see your new house?
No, right?!
That's why a roof rake is your best friend. Though you can call the professionals to get the excess snow removed from your roof, having a roof rake will help you clear it up when you want a shiny, snow-free roof the same day.
 

Caulking Gun
What if you see cracks slowly developing in your bathtub?
Fixing cracked seals with a caulking gun will help. Even if you're a first-timer, all you need is a passion towards DIY plumbing. To re-caulk, the entire bathroom, grab the caulking gun and follow these instructions.
 

An Organizer For Your Extension Cords
If you're a DIY plumbing pro, chances are you have at least three to four extension cords to drill large holes when it comes to making way for water pipes. But are all these cords tangled to an extent that you'll end up detangling them the entire day?
If you said "yes," you need an organizer.
If you have a spare shoe box, use it to store all your extension cords. This way, the knot-free chords will be accessible to you whenever you need to use them.
Headlamp
What if you just noticed signs of water damage in the middle of the night but are afraid to go outside in the dark to explore further leaks?
That's when you'll need a headlamp. Instead of switching the flashlight of your phone and keeping it in your mouth, a better, convenient way to examine pipe leaks is to wear a rechargeable headlamp.
Plunger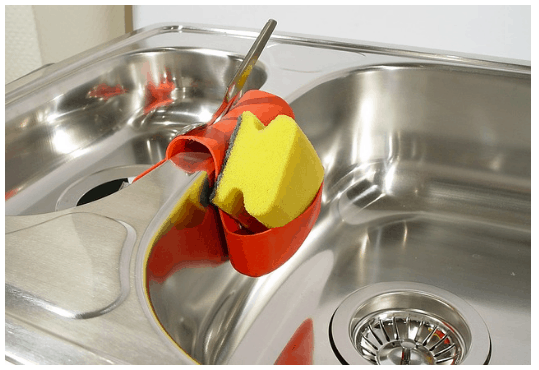 Unplugging the kitchen sink is as easy as grabbing a plunger and clearing the blocked drain. Since a plunger is an essential tool, pack at least two plungers for the new home – one for the kitchen sink and one for the toilet.
Tools To Install A New Sprinkler Head
If you love beautifying your lawn, installing a lawn sprinkler from the Automatic Lawn Sprinkler Corp. can be the best bet. However, it's equally crucial to maintain the lawn sprinklers so you can save costly repairs throughout the year.
One way to do this is to replace the sprinkler head whenever required. To make this possible, you should have a trenching shovel and handsaw beforehand.  
Wet Vacuum Cleaner
Wondering if vacuum cleaners really have another purpose other than carpet cleaning?
Well, they're great for plumbing chores, too!
Of course, you can't wait for a plumber if you accidentally throw your diamond ring into the drain while taking a shower. That's when a wet vacuum cleaner comes to the rescue. It will suck up the valuables without having the need to remove the entire drain. Plus, it's an effective tool for floor drains, bathtubs, and sinks.
Becky
Newly middle-aged wife of 1, Mom of 3, Grandma of 2. A professional blogger who has lived in 3 places since losing her home to a house fire in October 2018 with her husband. Becky appreciates being self-employed which has allowed her to work from 'anywhere'. Life is better when you can laugh. As you can tell by her Facebook page where she keeps the humor memes going daily. Becky looks forward to the upcoming new year. It will be fun to see what 2020 holds.